Mamen Mendizábal details the reasons why she stops presenting 'Better late'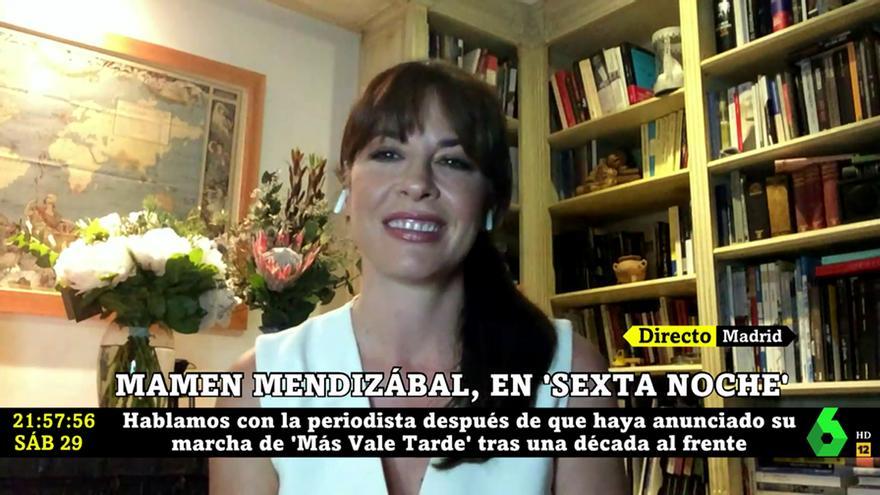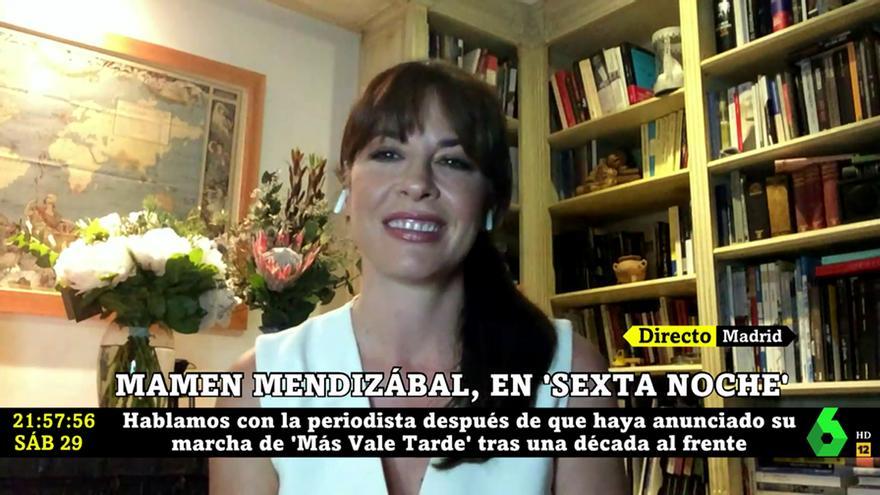 Mamen Mendizábal spoke this Saturday with Iñaki López on 'laSexta noche' to detail the reasons why he stopped presenting 'Better late', a format that she has captained since its premiere in 2012. The journalist announced last Friday that on June 30 she will close a stage of almost ten years to face new projects in Atresmedia.
In a video call with the night space of the green chain, Mendizábal explained that it is a very thoughtful decision: "We had been thinking about it for a long time and now the circumstances have arisen". "This is a personal revolution, a change in the cycle. That means learning, fun, nerves … It is a challenge," he acknowledged.
When asked what she feels when she leaves her "comfort zone", Mendizábal confessed that all these years she has had "more loyalty to the audience" than to her own family. A circumstance that has not allowed him to reconcile work and family life: "I don't know what it's like to pick up a child from school, to take care of someone when they get sick. I work from Monday to Friday no matter what. It is a way of life that I have chosen, but that also has a great personal cost ".
New projects
On the other hand, during her speech at 'laSexta noche', Mamen Mendizábal was grateful to the communication group for rewarding her with a new format: "They have given me an opportunity. LaSexta and Atresmedia have hoped to carry out another project by leaving this one, They have given me wings. I am very happy. "
A project that you still can't get ahead of much: "I will continue on laSexta and linked to Atresmedia. I'm preparing projects for prime time and I hope they come out in the short term. "