Malú will come to the Canary Islands with her new tour in July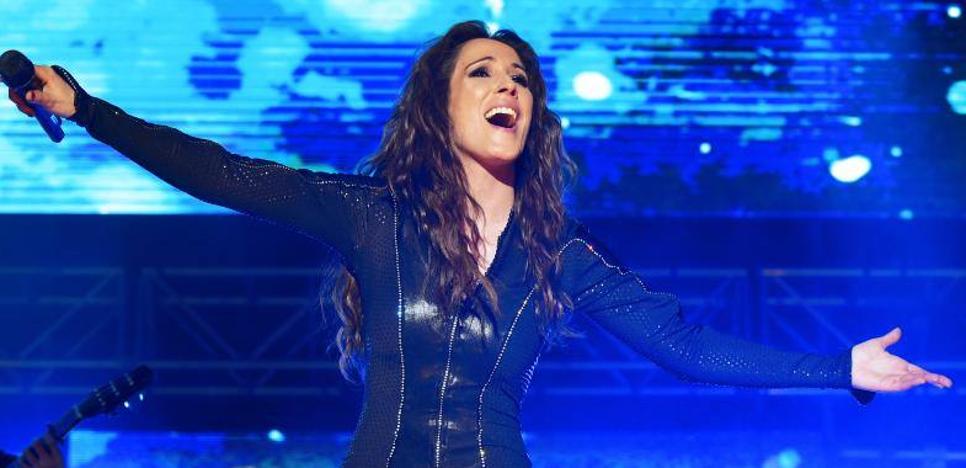 concerts
The singer will come to Gran Canaria on June 24 and to Tenerife on June 25. In addition, the Izal band will say goodbye to the stages in Las Palmas de Gran Canaria giving two concerts on September 30 and October 1
Malú's long-awaited tour,
'Thousand Battles Tour 2022', has allied itself with the Madrid Food Bank Foundation's Operation Kilo in order to promote the collection of food for the most disadvantaged people.
The tour will pass through Las Palmas de Gran Canaria (Gran Canaria Arena pavilion) on June 24 and Tenerife (Santiago Martín pavilion) on July 25.
"We thank Malú, those responsible for the organization and the audience that will participate by collaborating with this Kilo Operation in favor of the Food Bank Foundation of Madrid, since the proceeds will become
food for people in poverty in our immediate environment«, has expressed the director of Marketing and Communication of the Fundación Banco de Alimentos de Madrid, Mila Benito Tapia.
"This group of people requesting food aid is growing as a result of the general increase in prices, especially of food and energy, and of an economic crisis that affects more and more of the population, for which this operation represents a boost to our the task of continuing to serve the 187,000 people we serve today with a daily meal," he warned.
According to the promoters of this initiative, anyone who wants to join Operation Kilo de Malú can do so.
through this link where by clicking the link
'I want to contribute' You can select the number of units of the batch or batches with which you want to collaborate, showing the total kilograms and euros of the donation in question.
Likewise, Proactiv Entertainment, which is in charge of Malú's tour, is also the promoter in charge of organizing this initiative.
Next May 12 starts 'Mil Batallas Tour 2022' with the first of the concerts at the Wizink Center in Madrid.
This concert will be followed by the one on May 27 in Granada (Municipal Sports Palace), May 28 in Murcia (bullring), June 3 in Córdoba (Los Califas bullring), June 4 in Seville (Rocío Jurado Auditorium), 11 June in Tarragona (Tarraco Arena), June 17 in Valencia (Ciutat Festival by Caixabank), June 18 in Albacete (Plaza de Toros de Albacete), July 16 in Mallorca (Son Fusteret), July 30 in Priego de Córdoba (Priego Córdoba) and August 3 in Marbella (Starlite).
It will continue on August 12 in Castellón (Som Festival), August 17 in Sancti Petri (Concert Music Fest), August 19 in Alicante (Area 12-rabasa multispace), August 26 in Almería (fairground), August 27 in Las Mesas (Cuenca , municipal auditorium park), September 9 in Mérida (Roman Theater of Mérida), September 10 in Bilbao (Bilbao Arena), September 17 in A Coruña (Coliseum), September 24 in Málaga (Martín Carpena), September 30 in Barcelona ( Palau Sant Jordi).
The band Izal will say goodbye in Gran Canaria with a concert at the Sum Festival

The farewell tour
the band Izal will arrive in Las Palmas de Gran Canaria at the end of September at the Sum Festival, which with this group completes a lineup that includes Love of Lesbian, Antonio Orozco, Ara Malikian, Dorian, Dani Fernández, Kiko Veneno, Elefantes, Anni B Sweet, La Bien Querida, Varry Brava, La La Love You, Shinova, Nena Daconte and Polish Girl.
All of them make up the list of artists present at the new edition of
Gran Canaria Sum Festival«scheduled for the days
September 30 and October 1 at the Infecar fair institution of the island capital, its organizers have reported this Tuesday in a statement.
It announces that the line-up made up of Mikel Izal, Alejandro Jordá, Alberto Pérez, Iván Mella and Emanuel Pérez «Gato» culminates the closing of the bill in this third edition, where the band will present their album «Hogar» live, released at market last October.
The work is made up of "ten daily stories told through photography, story, video and song," says the note, which emphasizes that the album will play live on the island where Izal has announced that it will be his tour Farewell as a group.
Those responsible for the Gran Canaria Sum Festival assure that this will be an
"with a first level production" where music and concerts will take place uninterruptedly and without waiting on the two
"imposing" covered scenarios earmarked for the occasion.
Consolidated as a benchmark in the Canary Islands, the Sum Festival
«promises to be, once again, the most anticipated event in the entire archipelagobringing together thousands of people arriving from all over the country«, assure the organizers.