Malayerba, the barbershop created by advertisers that became a business success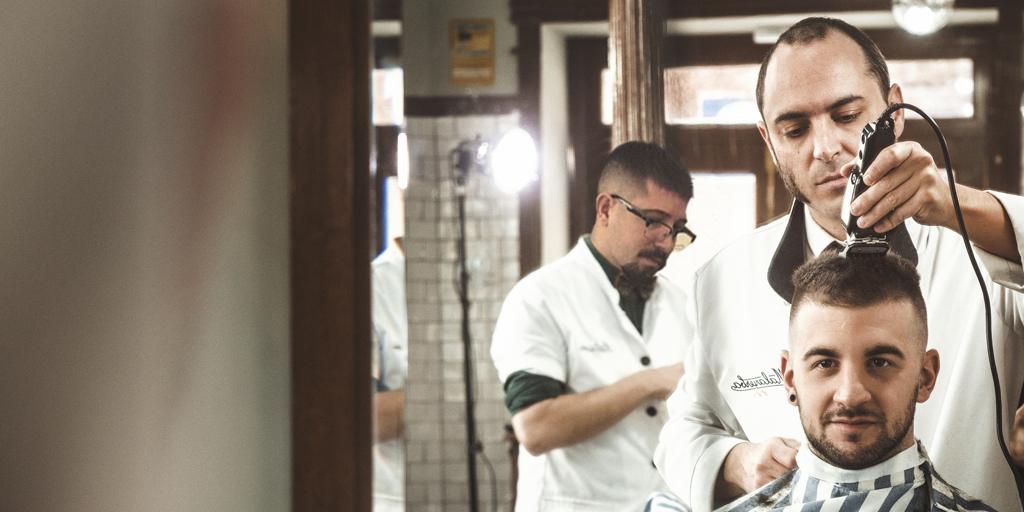 Madrid
Updated:
Keep

'Zapatero to your shoes', says the popular proverb. Something that does not seem applicable in the case of advertisers of
'Kastner Madrid', the Spanish subsidiary of the German agency founded by Johannes Kastner in 1982 and with eight offices spread across the continent and the United States. Among other clients, it is the advertising agency for Red Bull worldwide. Its Madrid office has just sold Alma Corporation (Marco Aldani, Rizos,...)the Spanish giant in the personal image sector with a presence in Europe, Latin America and India, the barbershop
Evil plant that they created in 2014. With an establishment in the very Madrid Plaza de Dos de Mayo, the barbershop also includes a range of handmade products for personal hair and beard care, as well as its own bottle of gin made with natural ingredients.
"At first it gave us a bit of vertigo, when we set up the barbershop, but then it was very entertaining because we created the brand and the whole concept," confesses the director of Customer Services at Kastner Madrid Pelayo Herrero to ABC. The idea of ​​calling it 'Malayerba' has its roots in a character from the National Episodes of Benito Pérez Galdós: the Uncle Malayerba and its very busy tavern located in the already mentioned Plaza de Dos de Mayo.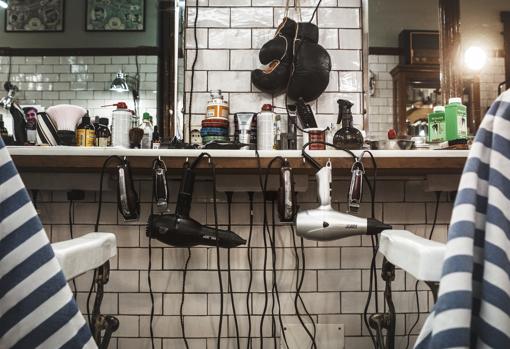 The point is that Malayerba involved an initial investment of €30,000 for these advertisers, who from the beginning gave the barbershop a vintage touch by reproducing the men's salons from the 50s. The aforementioned brand, before its sale to Alma Corporation, had a market value of around 100,000 euros. Today it already employs seven people and its turnover is around 150,000 euros between barber services and beauty products.
"Create a brand from scratch"
But, what is the reason that leads a group of advertisers to create a barber shop in the neighborhood of Malasaña in the aftermath of the penultimate economic crisis? «We thought of setting up some parallel businesses as a strategy in 2013, to learn how to communicate with other types of businesses and we were looking for a different niche," says Herrero, who adds that they saw it very clearly when they thought of the classic barbershops whose return they already anticipated. "We saw the possibility of create a brand from scratch, a story that will help us as an agency to sell: a showcase", he points out. An operation that Kastner has reproduced in other locations: For example, the agency founded in Frankfurt also manages its own brand of chocolate ('Augusto'), a classic car dealership and an animation studio.
"The natural evolution it is that more professional people, from the sector, take it, "explains Pelayo Herrero about the decision to divest and sell the barbershop.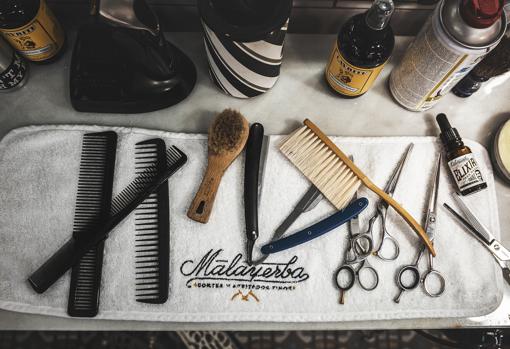 In any case, Malayerba was very effective as a showcase for Kastner in Madrid. "It caught our attention and fit in very well: it gave us visibility and new clients", comments the representative of this agency and as an example he cites the brand of male care products 'Lea' with more than 200 years of history. "They did not know that there was an advertising agency behind the barbershop, they asked us for proposals and a project...", clarifies Pelayo who does not rule out replicating future business incursions.
The 'new' life of uncle Malayerba
But, what will happen now with Malayerba after being resurrected from the pages of the National Episodes? From Alma Corporation, its president Alejandro Fernández Luengo admits that the intention of this multinational is «Position Malayerba as a professional brand of high-end natural barbershop». All this, in line with the different ranges of products that are being developed and the geographical expansion of this business group that has led it to have more than 500 salons in Spain and a presence in countries such as Peru, Mexico, Panama, Colombia.