Malaria Vaccine Shows "Encouraging Results" in Clinical Trials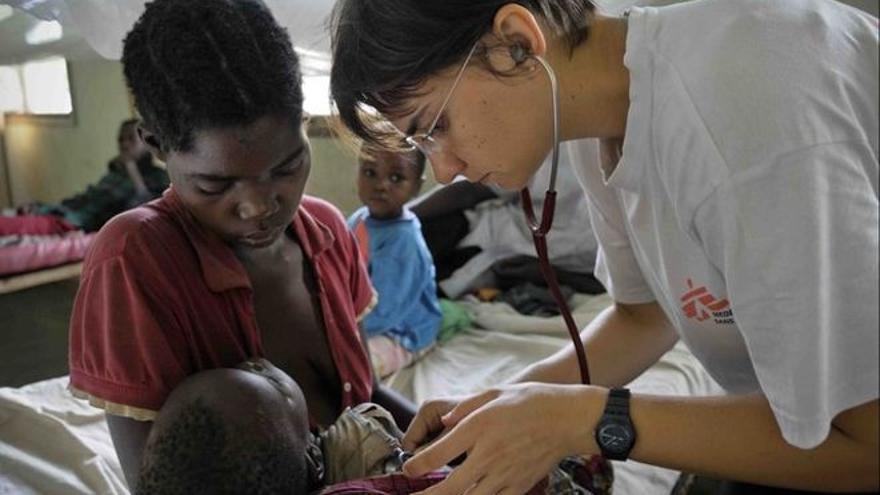 In a year marked by the 'miracle' of vaccines against covid-19, all good news about this type of drug is welcome. This very Wednesday, in fact, the magazine 'Nature'collects good news about one of the world's most sought-after punctures: the malaria vaccine. Two clinical trials suggest that the combination of an experimental formula and a prophylactic drug could provide comprehensive and long-lasting protection against this infectious disease which, in 2019 alone, infected more than 200 million people worldwide and killed more than 400,000 citizens.
This treatment, still in the early phase of clinical trials, has been associated with a efficiency of almost 90%. Its operation is as follows. A chemically attenuated (and harmless) version of the 'spores' of the parasite that causes malaria is inoculated and, a few days later, a prophylactic treatment against the larval stages of the infection is administered. The study has tested both the efficacy of the pyrimethamine as of the chloroquine (The antimalarial that just a few months ago was studied as an experimental treatment against COVID-19 with little result).
The combination of these drugs with the prick, tested in a group of 56 healthy volunteers residing in the United States, seems effective against various strains of the parasite. Including the lineage that predominates in Brazil. Scientists interpret these results as "promising" and they bet, once again, to carry out this type of studies. There is currently no approved vaccine against malaria. There is only one formula that, after achieving good results in the clinical phase, has moved to a "pilot test" phase in Africa.
Search for a safe, effective and affordable vaccine
"Malaria has long been among the worst threats to human health", summarize the scientists Nana Minkah and Stefan Kappe in an article attached to the clinical study published this Wednesday. The experts, from the Global Center for Infectious Diseases in Washington, claim to continue investigating all available formulas until they find an effective and lasting solution.Effective malaria vaccines urgently needed", they stand out.
The World Health Organization (WHO) shows that, today, Africa is the region most affected by this infectious disease transmitted by mosquitoes. In 2019, the continent suffered 94% of global cases and deaths due to malaria. Most of these, grouped in just six countries (Nigeria, Democratic Republic of the Congo, Tanzania, Burkina Faso, Mozambique and Niger). The group most affected by the contagion of this disease are the under five years. 67% of global deaths from this disease are concentrated among the youngest.
Until now, the vast majority of efforts to combat this disease have been aimed at treating sick patients and trying to eradicate mosquito outbreaks. The latest report on the issue adds almost 3,000 million dollars invested in a year to control this disease. But, according to experts, the way to eradicate this disease goes through get a safe, effective and affordable vaccine. Only then can we consider this plague controlled.