Make-up artist Nauzet Afonso will give a self-characterization workshop in Mata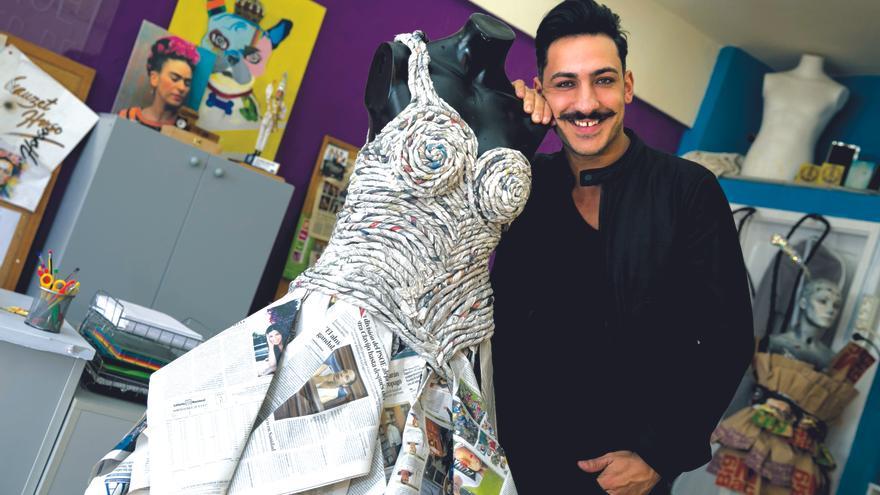 The make-up artist, costume designer and characterizer from Gran Canaria Nauzet Afonso will give on May 24 and 27 a self-characterization workshop in the Mata Castle, within the activities planned by the Galdós International Laboratory, a large project that has been developed from 2018 to 2023 on the occasion of the centenary of the birth of the writer from Gran Canaria Benito Pérez Galdós last year.
The aforementioned self-characterization workshop, which will take place in the morning at the Castillo de Mata, will allow both actors and actresses, as well as anyone linked to the artistic team of a theater company or film production company, to acquire essential notions around the makeup technique , special effects and characterization, handling all kinds of products, materials and tools, usually used in large stage productions. This is indicated in a note sent to the media by the Cabildo de Gran Canaria.
The classes are aimed at actors and theater or film artistic personnel
To participate in the workshop, you must be registered in advance before April 30 since places are limited to ten people. Those interested can consult the bases of the same at the address https://laboratoriogaldos.es/
Nauzet Afonso, who was trained at the Gran Canaria School of Art and Design, works assiduously with the main Canary Islands production companies in costume design and characterization. In recent years he has been involved in the productions 'El Último viaje de Galdós', 'Los Malditos' and 'Todo el cielo', all of them by Unahoramenos Producciones. With this last production, he was nominated for Best Costume at the Replica Awards for the Canary Islands performing arts. Other outstanding works of his in his career are 'Enchanted, a musical spell for the whole family', 'El Eunuco', 'A Christmas Carol', 'En Estado de Show', 'La Fábrica de los Desires' and' La Maldita Puerta of a haunted house. '
As a teacher, he has a long history of workshops and courses at Beautik, the Bell Center and the best island aesthetics centers, as well as being an assistant professor of characterization at the School of Actors of the Canary Islands. To his career are added numerous recognitions and awards in which he stands out many body paint contests, reviewing his second place in the world 'battle of brushes' and his third place in the world in body makeup.
The organization of the Nauzet Afonso characterization workshop is part of the three-year training program that will be promoted by the Galdós International Laboratory until 2023, aimed at exchanging professional scenic experiences of Canarian creators with Spanish-American, European and African artists. The Galdós International Laboratory is co-produced by the Pérez Galdós Theater, and sponsored by the Cabildo de Gran Canaria, the Government of the Canary Islands and the City Council of Las Palmas de Gran Canaria, as well as with the collaboration of the City Council of Agüimes and the SGAE Foundation (Society General of Authors of Spain)