Maika Makovski: "Music is now something of faster consumption, before it was religion"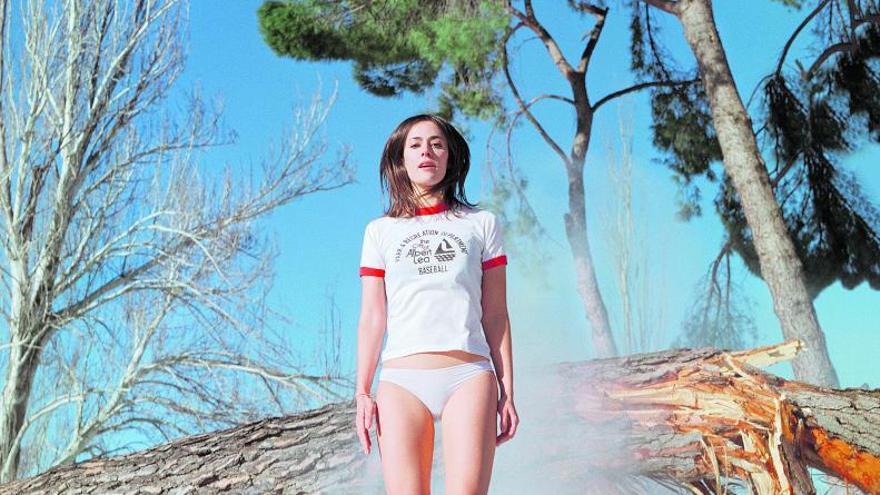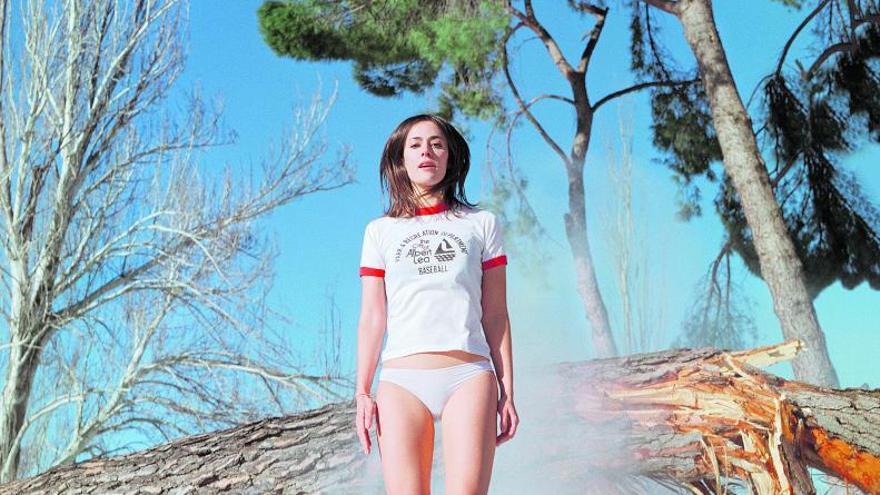 The new album is vital, outgoing, vigorous and fun. I think I tend to move cyclically. My first album was a very electric album. The second was a more acoustic, quieter record. The third was both, electric but inward. I'm always looking to learn something with each new album and that usually coincides with the fact that life stages are often cyclical. With Chinook Wind I had toured with the beautiful Quartet Brossa, but through theaters, and I got involved with The Mani-las, which was a rock and roll group to death. Somehow, now I picked up the baton from The Mani-las with the desire to have a band again and go back to touring like before the quartet.
What happens when you tour with a rock band?
It produces something very similar to a family, with the advantage that you choose it. And for that I have always been very lucky. I have played with wonderful musicians and wonderful people, which is the most important thing.
Does anyone repeat in the new group?
There is our coach, Issac Rico, who has come with me many times alone, and there is Mariana Pérez, who was with me at The Mani-las. The rest are new.
The album is recorded between Arizona and the Basque Country. In the Tucson study, Howe Gelb collaborated. What unites you to it?
I recorded in Arizona with producer Craig Schumacher. One day during a recording, the door opened and Howe Gelb, who lives three blocks from the studio, appeared. He appeared because he had seen something on Instagram and was curious to know who the Spanish person was recording there, because he has a lot of relationship with Spain. He appeared a bit to gossip. And it turns out that he and I knew each other for many years. Precisely, our first meeting was in Mallorca, within the framework of the Waiting for Waits by Tomeu Gomila. I was opening act for him, I was 19 years old. I remember that that day I did a horrible concert, I felt very bad, my guitar was out of tune, there was a lot of light in the room, I was very shy. And when the concert was over I went backstage. There was just Howe, and I was so scared I needed a hug badly and there was no one else who could give it to me, and I asked him. He did not deny me. And when he came to the studio in Tucson, we hugged each other, and it was like a time machine. On the album, he gives voice to the first single that has just come out and in the second that we will release he plays the piano.
He has recorded in two different and remote geographies. Were you looking for some kind of contrast?
Many things on this album have been nonsense. Whenever I record an album I tell myself that I am not going to make certain mistakes, but I always find new mistakes to make. This time I spoke with Jairo, from DePedro. He had gone to Arizona to record almost all the albums and he highly recommended it to me. I did it and I was happy with the recording but not with the mixes. So I decided to take the album and take it to the Garate studios, in the Basque Country, which was where we were going to record at the beginning. And I asked Kaki Arkarazo, from Kortatu, to mix it again, apart from the fact that I recorded two more songs that I hadn't been able to capture well in Arizona.
'MK MK', the title of the album, are the consonants of his name. Do we interpret it as a personal reaffirmation?
No. For me it means taking my name from such a personal place and taking it to an acronym that can belong not only to my name, but also to my band or the public. A few acronyms that can belong to anyone, that can be from a group. It is an album that seeks in that field as well.
Are you looking forward to presenting it live this summer?
I hope so, yes. Now we play on February 24 in Madrid [Teatros del Canal] and the tickets were sold out in an hour and a half. People really want music because music is something that connects us to each other and, above all, to ourselves.
Will 'La Hora Musa' return or cannot be done due to restrictions?
The program could be recorded, another thing is that La 2 has the will to do it. It is a public channel whose motto is "La 2 is music", and what better time than now to bet on La Hora, when music is having such a bad time. The chain could thus demonstrate that, in effect, "La 2 is music." Right now I don't know what will happen to La Hora.
Investment funds buying rights to artists, streaming listening, video clips with millionaire figures …
The picture is confusing. Every time I see a video clip of Rosalía I think about how much money they will have spent. They are millionaire investments. And I don't know to what extent that money is recovered afterwards. I have made a big mistake on this album, which is to do it the old way, which is to spend the money on recording. Nowadays people record at home, if you are a Pitbull no, of course, you spend the money on everything, and then the real money is invested in video clips. Music has changed, it has become something of faster consumption, before music was religion. Now it gives me the feeling that you see music more than you listen to.
Santiago Auserón says that reggaeton is sound rubbish and Víctor Lenore rebuts him by telling him that these are the prejudices of an old rocker. What side are you on?
I would not make a defense of reggaeton at all costs, it seems to me that there is a lot of trash. But it also seems to me that there is it in rock. Papi Chulo, for example, is a stupid song. It looks like a song from Onyx, a hip hop band from the nineties. What bores me the most about reggaeton is repetition, but it also happens with book blues. When it comes to listening to music, people have to have more own criteria because there are many people sitting in the chair, and that is also a problem.