Maigret's latest news | Babelia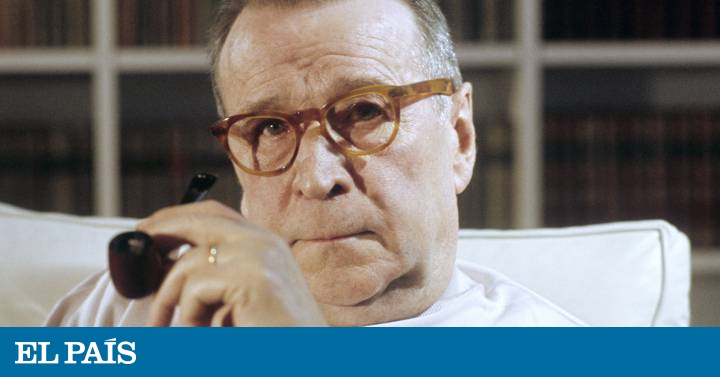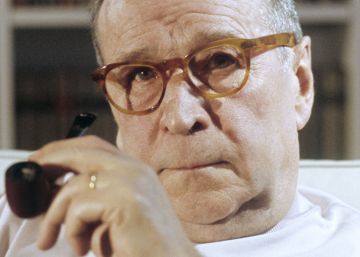 On the last page of Maigret et Monsieur CharlesGeorges Simenon He wrote down the date he had finished it: February 11, 1972. That means he had started writing it on February 2 or 3, since it always took the same time to write a novel, eight or nine days. The first start of a new novel did not take place at the desk, but during a long walk, or several energetic walks in successive days. The walk induced him a degree of self-absorption that one morning he crossed his wife and greeted her with a "Bonjour, madame", taking off his hat, without recognizing her. He walked to find a certain state of grace, what he called "état de roman", a novel state. A detail had to emerge, a subtle thread, a beginning of history. In a phone book he looked for names that seemed suggestive. On the back of a yellow envelope he scribbled useful data for a plot, dates of imaginary biographies, sketches of scenarios. Finally one morning I was ready. He did not let time pass between the end of a novel and the beginning of another. He was a craftsman, he said, and a craftsman doesn't stay 10 months or a year without doing anything after delivering a job.
He had brought a "Do Not Disturb" sign from an American hotel and hung it on the door handle. At six in the morning I was already sitting in front of the desk. He closed the window curtains so that neither the light nor the weather outside interfered with those of the impending novel. He had six full pipes on the desk, so as not to interrupt the writing every time tobacco was consumed in one of them. It also had, like a vase, twelve sharp pencils. As soon as the tip of one began to round up, he would start using another without wasting time or concentration using the pencil sharpener. Over the years, he stopped using pencils and typed only. He said that the pencil placed him in a very literary attitude: the dry and fast mechanism of the machine corresponded better with the pace in which the writing should proceed, clean, direct, stripped of all adornment.
He started writing at 6.30 and finished just two hours later. At that time I wrote a complete chapter. Getting up from the table without finishing a chapter was an unacceptable fainting, as serious as not finishing the entire novel in a sequence of successive days. To interrupt her one or two days would have been to abandon her. Sometimes, the last two chapters ended on the same day, two hours in the morning and two hours in the afternoon. The corrections were minimal. The date inscribed on the last page indicated the final closure. The propulsion of writing always pushed forward. Very soon the emptiness or the relief of the end would give way to another walk, to another intuition, to a new story that would be formed almost in the same act of writing. "What I call my plots have never really been such a thing," he said without qualification, "for I conceived the actions and reactions of my heroes as I went on, chapter by chapter, discovering the solution only when I reached the last pages" .
In that disdain, partly feigned, towards what is presumptuously called "structure" is a part of the inexhaustible appeal of Simenon's novels, perhaps especially those of Commissioner Maigret, who, being police officers, seems to demand a more premeditated construction. But the crimes that Maigret investigates are not involved in complex plots of shocking clues and rounds of equally suspicious characters. And the commissioner never faces great dangers or spectacular adventures. Maigret is like a Taoist commissioner who observes and listens and seems to apply Lao Tzu's principle of "doing not doing". Maigret orders his pipes on the desk, in his office at the Palace of Justice, observing with gratitude through the window the clarity of a March morning, so willing to receive a visit or a call announcing a mystery like Simenon himself would be at Imagine the first steps of a new story. so it begins Maigret et Monsieur Charles: a call, the announcement of the disappearance of a respectable man, a notary, the encounter with a bitter and alcoholic woman, the walks through Paris, a delayed and tasty lunch at the Brasserie Dauphine, some stops in bars to call by phone and to have a layered beer in the bar. Simenon said that a police story cannot last much more than a hundred pages if you want to sustain the attraction of the mystery without fatigue. At the end of Maigret et Monsieur Charles, as so many times in Simenon, the surprise of the outcome is very limited, and what remains above all is an abrupt feeling of misfortune and melancholy.
But the usual date after the last line is after any other, and also final. February 11, 1972 is the last day of Georges Simenon's life as a novelist. He, who had written tirelessly since early youth, who had published 192 novels in 40 years with his own name, plus an indeterminate number with various pseudonyms, no longer wrote any more in the remaining 17 years of life. Between incessant fecundity and absolute silence there was no middle ground. Simenon said that writing was not a profession, but a vocation for misery.
I have not checked if Maigret et Monsieur Charles Cliff has already published it in his huge project of translating all Simenon's novels into Spanish, in those thin volumes of flexible covers and clean typography that are a temptation for touch as well as for the reading gaze. The book has just appeared in English, in the Penguin Classics collection, and John Banville has dedicated an enthusiastic essay on the Financial Times literary pages. Banville says that Simenon combines stoic detachment and unlimited compassion: that his novels are both full of feelings and stripped of sentimentality. The novelist, who has sold hundreds of millions of copies before and after his death, turns out to be an irreducible master of the mysterious subtleties of literature. Georges Simenon stopped writing novels one day in February 1972, but he had already written so many that any of us will never be exhausted in our future readers.