'Magma-Concert for two bodies' arrives at Guiniguada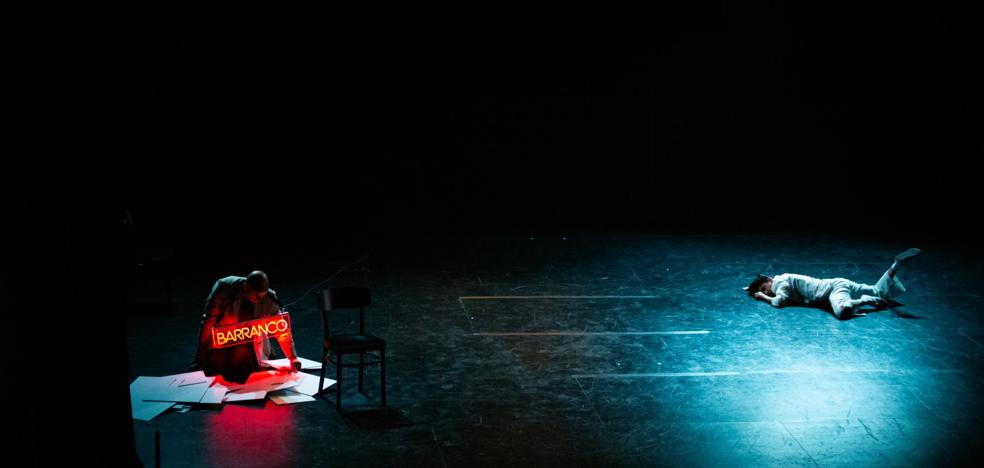 The contemporary dance show directed by Alex Catona will be performed this Thursday in Gran Canaria, at 8:00 p.m., at the Mapas Fest
The
international festival of performing arts Mapas Fest offers this week several performances of three shows distributed among the capital's islands. Furthermore, within the
complementary activities its programming includes a puppet workshop aimed at family audiences.
'Magma-Concert for two bodies' travel this thursday
to Gran Canaria after its absolute premiere in Tenerife, on June 4.
The contemporary dance show directed by
alex catona will have a single function
Guiniguada Theater, at 8:00 p.m.. It is a multidisciplinary piece, co-produced by the
companies Nómada and Andrea Catania Lasafueras, that talks about gender from a movement point of view, taking Magma as a starting point through the bodies of two performers:
Andrea Catania (Costa Rica) and Roberto Torres (Spain).
Also this Thursday, families in Tenerife will enjoy a free puppet workshop led by the
Catalan company LaBú Teatre. The creators of the show
'Soul' bring to Mapas Fest a dynamic of experimentation with Kraft paper in which, through play and improvisation with the material, the little ones are invited to explore new paths of their own imagination.
The activity will take place
5:30 p.m. to 7:00 p.m. in Espacio La Granja and is intended for early childhood.
LaBú Teatre continues its stay on Friday at the
The Farm Space. At 6:00 p.m., the venue will host the Canary Islands premiere of 'Alma', a small-format show based on object theater and movement. The little ones will enjoy a
proposal with natural materialsfun and poetic, which speaks of the passage of time.
The places for
workshop are already sold outand tickets for 'Alma' can be purchased for
only 5 euros at www.mapasfest.com.
Weekend

As a finishing touch to the weekly program, Saturday will be the staging of
'Co-pilot syndrome', by Avanti Teatro.
Cuca Escribano and Miguel Angel Muñoz star in this play created and directed by Vanessa Montfort that will premiere in the Canary Islands at the Guimerá Theater, in
Santa Cruz de Tenerife, at 8:00 p.m.
Led by a cast of international prestige, the public will learn about the history of
Marina, a woman who after the death of her husband You have to take control of your sailboat and your life.
'Alma' and 'Copilot Syndrome' They will have a second performance in Gran Canaria in the next few days. The piece by LaBú Teatre will be performed at the Guiniguada Theater on Sunday the 12th at 12:30 p.m., while the piece by
Avant Theater will arrive at the Auditorium Theater
Aguimes next Tuesday the 14th, at 8:00 p.m.
Tickets for these and other shows are already on sale and can be purchased on the Mapas Fest website.