Maggie Civantos: "It's scary that express kidnappings could be something real in Spain"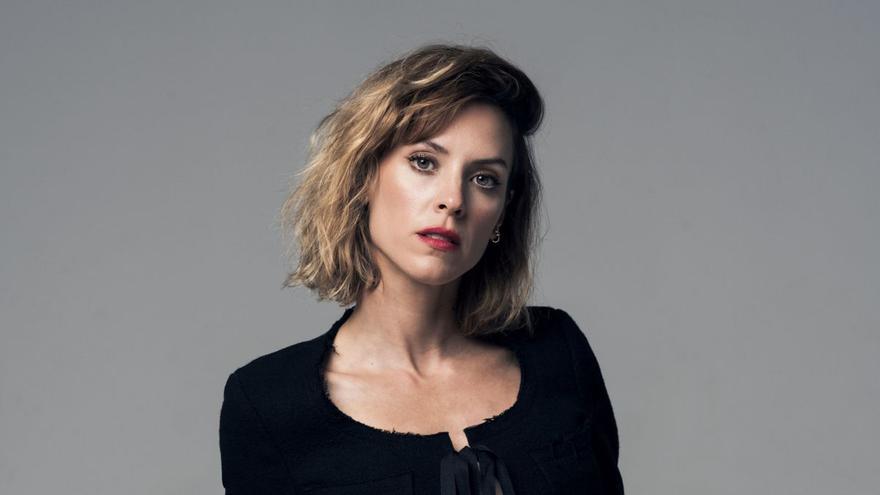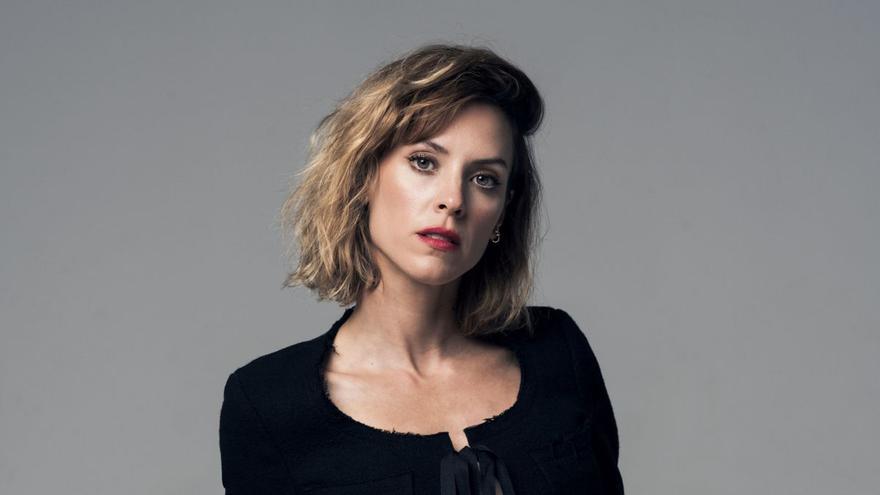 Although we had seen it in chapter papers, Maggie Civantos (Malaga, 1984) was released in 2014 with the 'Welcome to Lolita' series. However, her big breakthrough came a year later with her role as Macarena in the prison drama 'eye to eye', which led to the 'spin-off' 'Vis a vis: El Oasis', in 2020. In the middle of both productions, it was a from 'The Cable Girls', the first spanish series Netflix, and gave life to a police inspector in 'Malaka'. Now he marks another milestone, starring in the first Spanish Starzplay series: 'Express' (produced together with The Mediapro Studio). And giving life to another antiheroine who falls in love.
A fast-paced series not only because of the action, but also because of how it moves through emotions. Is that perhaps what makes it different?
There is a combination of genres that works. And it catches you.
The 'thriller' perfectly fits family life, the humor...
It has a lot to tell not only the action, the 'thriller', has many current affairs. And he doesn't tell you about them, but you live them. Because the characters are victims of the express society, of fear. And as a spectator you go through all that. It's very nice because, in the end, it's an entertainment series, but if you want to reflect, you can do so, without getting into anything intellectual, but because you've lived through all these conflicts. Also moral. That combination of a very entertaining series with a frenetic pace has been achieved, but it's up to you. And it's exciting, because the characters reach you and you can empathize with everything they tell you.
The theme that serves as the common thread of all this is express kidnapping. It's scary just thinking about it.
Yes. It's scary that this could become real. In Spain there are kidnappings, but not as the series tells it. Express poses a future in which express kidnappings have become fashionable as a common business. In fact, that's why an insurance company comes into play, which is where my character, Bárbara, begins to work: because this crime is common in Spain. But this fashion comes from other countries where unfortunately it is already happening. It's scary in a way, yes. I've ever thought: if this happens it would be horrible. But it is counted and treated with great respect. And it is an excuse to tell other things and talk about an express society that consumes us.
Bárbara is traumatized by the kidnapping, but, by working with them, she revives it and doesn't move on. Is he doing it for revenge or to help?
For helping. Is criminal psychologist and you need it. Because of something that happens in the first chapter, he turns against the police system. He doesn't believe in the protocol he follows to solve kidnappings, so he sets up a rapid intervention group. He has always liked to help, but he does not know how to face his past and his trauma. And you must do it to live a healthier present. There are several open plots throughout the season, but there is one that is always latent: the pain he feels. Indeed, she wants to help, but she also wants to help herself and she doesn't know how. It doesn't go very well.
She is a 'superwoman' taken to the extreme: she is solving a kidnapping as well as dealing with her teenage daughter or her ex. That humanizes her enormously.
The novelty of this series is the combination of all genres and that of a futuristic element with a traditional one: her house, family problems..., which makes her very close and human. And everything is very well meshed. If they wanted to tell a story in which you could understand the character in all its complexity and talk about a society in which we live, it is very smart to have done it this way. Because you empathize from minute one with this woman who demands to be the best at work, to be a good mother... There is an episode, "bad mothers" in which there is a fantastic monologue that puts this on the table. This series is very special, because it stops at these moments and then runs, it has a very fast pace to give you adrenaline. That combination is wonderful.
The series is told in female key.
Yes, but it doesn't flag anything. There is a sequence in the first chapter that can be feminist. But without him, the series would still be, because the female characters are strong. In Bárbara you see reflected the demands of women not only at work, which everyone can have, but also as a mother.
Many will feel identified.
Yes. In addition, a woman has been built who is real, human, who is not perfect. She presents herself as a leader, but she does not follow masculine roles, but instead feels vulnerable at some point, although she can also be determined, aggressive... As a female viewer, I like characters like this: an imperfect leader who makes mistakes. It seems more real to me. In fiction, the role of women has been idealized a lot and for a few years this has changed. Bárbara is part of these characters that give a much more real vision of women today.
Fear is very important in the series. Have you felt it for being a woman and, even more so, for being famous?
Everyone feels fear, and more so today that we have it more and more for more things. For being a woman also at certain times. But fear must be faced. And it is very nice that in the series you see that Barbara has not faced her fears and that in the end has its consequences. Because there are other things that end up falling apart. I take this character as a conclusion.
Do you take an apprenticeship from her?
Yes. That fears must be faced. Although there are some that you can avoid (laughs). But when he afraid It hurts, you have to deal with it. You have to do it with love, but you have to do it. It is very nice to see in this series how he tells it. Because until Barbara is okay with herself, she can't be with her family.