Mafalda, the girl who wanted to change the world with irony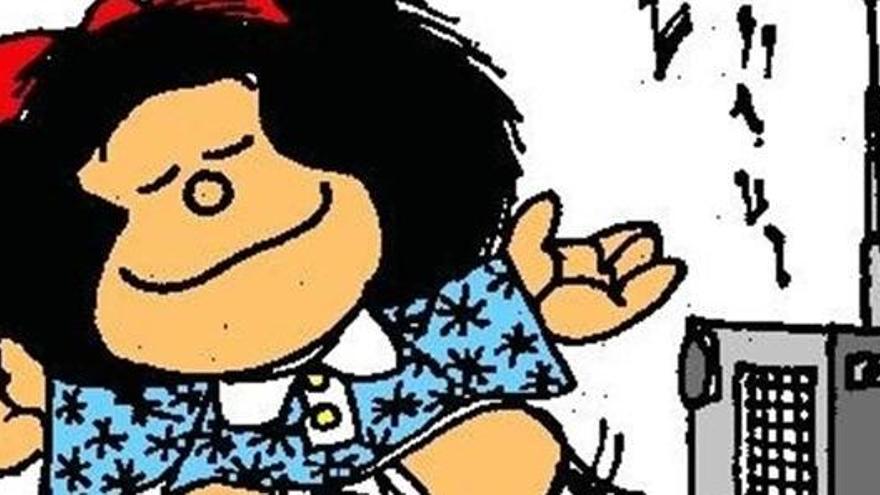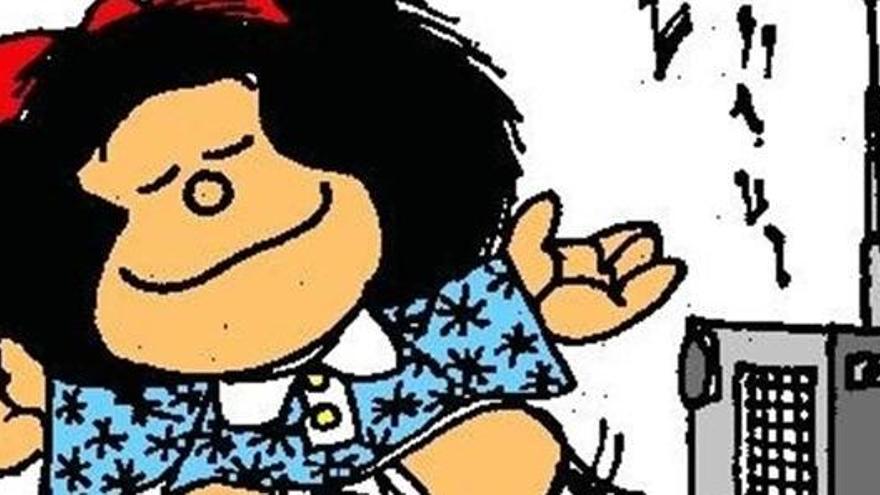 The good thing about drawings is that no matter how long the years go by, they don't age, and that's why Mafalda can and will always remain that rebellious girl who wanted to change the world with large doses of irony, despite the fact that he was born in 1964 and this Thursday was orphaned after Quino's death, your Creator.
Many adjectives fit the personality of
Mafalda: rebel, nonconformist and curious, although among these qualities stands out her simplicity and command of the word, under which there is always an underlying message, with a high moral charge, that impregnated several generations with her desire to build a better reality, and it is that as she said: "Stop the world I want to get off".
His first appearance was in Primera Plana magazine in 1964, although its creator, Joaquín Salvador Lavado, better known as Quino, initially thought of it for an appliance campaign that was never launched. Her success was immediate and her adventures and reflections passed through the pages of newspapers such as El Mundo, until her last publication in the weekly Seven Days Illustrated, in 1973.
Eternal symbol
The nine years in which his stories were published earned him become an eternal, intergenerational symbol, and his books were translated into 26 languages and only in Argentina more than 20 million copies were sold. Her message was even translated into Guarani, one of the last languages that Mafalda learned and which she presented in 2017 at the Asunción book fair. A year earlier, in Cuba, it was published for the first time in Braille.
The story of Mafalda, who will always be 6 years old, can not be counted without his inseparable companions of fatigue, although at first his debut was solo, they did not take long to appear Susanita, Manolito, Felipe, Miguelito and Libertad, each with very different personalities and with whom the protagonist always spoke in order to defend their beliefs.
Mafalda loves the Beatles, democracy, children's rights, reading, peace and pancakes. He hates James Bond, guns, war and soup. She dreams of fixing the world, a world that, while Quino was drawing it, lived in turbulent times, with the Vietnam War (1955-1975) as a backdrop, in the face of which she always expressed a message in favor of human rights and anti-war.
Too reflected the progressivism of his time with feminist comments that show their support for women's social conquests and against established roles, as when she asked a busy mother: "Mom, if you lived, what would you like to be?"
Group leader
Her friends did not always think the same as her, many even had diametrically opposite beliefs, and that is that each one is inspired by a different topic. So, Manolito represents capitalism, with an ambitious and materialistic attitude, Susanita is the inveterate housewife, Felipe -the oldest of the group at 7 years old- is the dreamer, shy and lazy, Miguelito is narcissistic and egomaniacal and Libertad represents anarchist values.
The relationship with his parents is not simple either, and is that his mother, Raquel represents many of the things that Mafalda hates, since she left her studies to start a family -something his daughter always reproaches him for- and his main concern is having the food ready, while her father, who has no name, is an insurance agent whose greatest victory was buying a television.
However the family relationship is not as simple as it seems, and this is what Mafalda said in one of her famous cartoons to a salesman who knocked on the door of the house in search of the "head of the family": "In this family there are no bosses, we are a cooperative."
World Heritage
The journey of their stories made Mafalda a cultural heritage for all, regardless of age or nationality, although Argentina idolizes her with the pride of those who saw her adventures born, in the San Telmo neighborhood of Buenos Aires, where the Paseo de la Historieta is located, a tribute to several illustrations where Quino's creation is the jewel of the crown.
Any Sunday or holiday it is normal to see a long line of people in this neighborhood waiting to take a photo in the famous side where Mafalda, Manolito and Susanita are always, possibly talking about the problems of a world with which she never felt satisfied .
In Oviedo there is a figure of Mafalda measuring 80 centimeters, made of clay covered with resin and fiberglass to protect it from the sun or rain, whose inauguration was attended by Quino in 2014.
The Mafalda's largest figure is found in Argentina, but not in Buenos Aires, but in Mendoza, the northern province of the country where Quino was born. The statue is three meters high, was made by the artist Juan Valdivia and shows the girl sitting on three books: 'The open veins of Latin America', by Eduardo Galeano; 'Rayuela', by Julio Cortázar; and the 'Martín Fierro', by José Hernández.
Today the world mourns the death of Quino, although his legacy is and will be eternal through this character, who will never tire of fighting for his ideals and will continue to seek a way to avoid the soup plate.