Madrid will play it at Stamford Bridge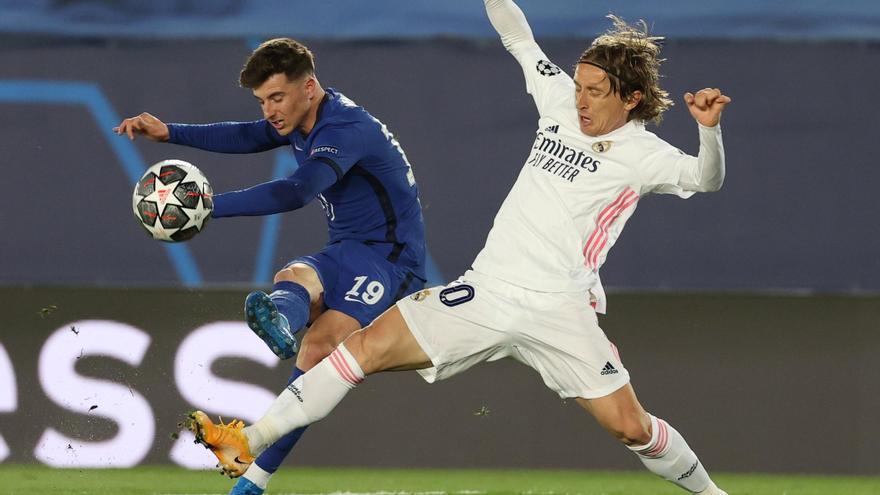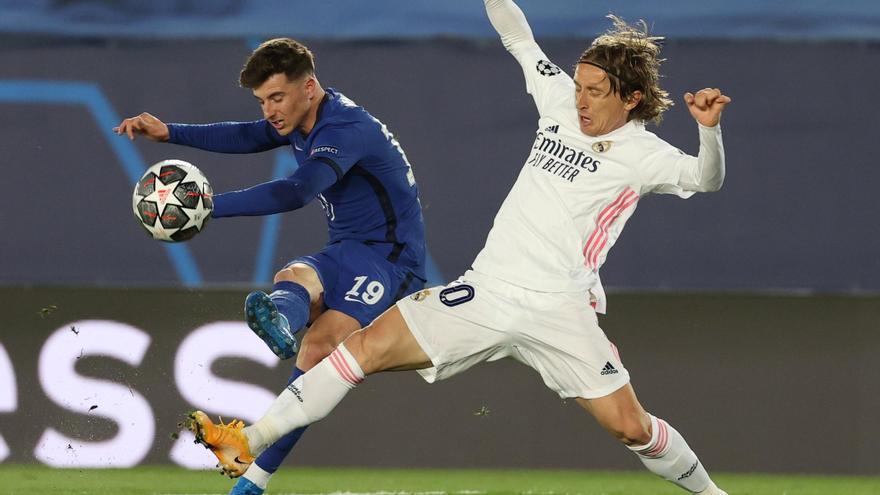 A new genius of Karim Benzema saved a Real Madrid inferior to Chelsea from defeat (1-1), surpassed physically and without offensive contribution in the first chapter of the semifinals of the Champions League, in a tie that he faced from conservatism and that will be resolved in London.
Few teams have such a defined identity as Tuchel's Chelsea. Rocky, a difficult wall to overcome. Team that wants possession and seeks verticality. The cover letter was clear and Zidane opted to protect himself. Accustomed to playing with the same rival system, with three centrals, did not repeat the courage to go out for a result to help the return as against Liverpool. He expects a long tie and fear of his players' worn out physiques fueled the lack of courage.
And the duel was dyed blue despite being played in Madrid. From a superior physical condition, Chelsea took over the game. Real Madrid bailed water as best it could, on another night of deluge in Valdebebas. The tie at halftime was a miracle. Because the Zidane players never found solutions to their difficulties in containment, with a center of the field surpassed and a defense that, despite being five, screamed for help in each action of the rival. With Marcelo showing that he is no longer up for big battles.
Thus, Real Madrid held on to its two pillars of the season. Thibaut Courtois, miraculous with a point-blank stop to Timo Werner at nine minutes; and Karim Benzema, capable of creating danger and a goal out of nowhere. Before the genius of the French there was a good dose of suffering. The Belgian goalkeeper had saved the first defensive imbalance, shot in the small area and responded with reflexes, but the goal was to come. Another shot from the edge of Werner, a dangerous center from Azpilicueta.
There was no reaction, just helplessness. And in the simplest way, with a chopped ball from Rudiger on Varane's back, a goal came that did justice. Slow the French in reaction. Nacho's bad choice for going to cover the goal before overcoming the rival. Pulisic put cold blood on him. He dribbled to Courtois and scored at will a goal that is gold at home in the semifinals.
Real Madrid lacked authority in action and physicality to match what Chelsea proposed. TOfrightened, as soon as Vinicius launched a race against the world. No clarity of ideas in your possession. He needed a play that would change the course and there was Benzema, once again. Out of nowhere he invented a left-footed shot towards the squad in the first ball that touched near the area, which crashed into the wood.
It was a warning but Madrid was splitting due to the lack of stability in the center of the field who dominated soccer for years. Modric, fallen to the right, did not help his balance. The spaces appeared and Chelsea always ran with numerical superiority in each counterattack. He forgave an outclassed team. And when it seemed that the important thing happened to be to stay alive for the return, Benzema struck.
From the strategy of a corner kick, with the air power of Casemiro and Militao before a genius from the French striker. More 9 than ever. He controlled as best he could with his head and quickly put together a spectacular shot without dropping the ball. Up, unstoppable for Mendy.
Real Madrid remained standing, with Vinicius facing rivals and Kroos cheering up in the long shot. There were no offensive arguments, they had enough in the attempt to stop counterattacks that were inexpensive due to Chelsea's lack of forcefulness in the last meters.
Better Madrid in the second half
Real Madrid was sung in the second half when he increased the possession but lacked ideas in the last meters. He put his lines together and felt more secure before Chelsea's changes gave him back dominance. Zidane opted for Hazard, in an examination of his physical in a meeting of the highest demand, and was sustained by the display of defensive strength of Militao.
The occasions disappeared, the recital was put on by the deployment of Kanté. Only from set pieces did Real Madrid try and Ziyech responded to run into Courtois. The return of Stamford Bridge went through everyone's head and Zidane stepped forward late, thirteen minutes from the end, giving entry to Marco Asensio. He couldn't find a way to beat the English five line. Just a distant shot from Kroos and a header from Varane in a proud finish that was not enough.
1 – Real Madrid: Courtois; Carvajal (Odriozola, m.77), Militao, Varane, Nacho, Marcelo (Marco Asensio, m.77); Casemiro, Kroos, Modric; Vinicius (Hazard, m.65) and Benzema (Rodrygo, m.92).
1 – Chelsea: Mendy; Azpilicueta (James, m.66), Christensen, Thiago Silva, Rudiger, Chilwell; Kanté, Jorginho; Mount, Pulisic (Ziyech, m.66) and Werner (Havertz, m.66).
Goals: 0-1, m.14: Pulisic. 1-1, m. 29: Benzema.
Referee: Danny Makkelie (HOL). He showed yellow cardboard to Vinicius (27), Kroos (60), Marcelo (65), Varane (78) and Odriozola (89), for Real Madrid; and Pulisic (38), for Chelsea.
Incidents: First leg of the Champions League semifinals played at the Alfredo Di Stéfano stadium behind closed doors.