Madrid redoubles its complaints about the distribution of direct aid and insists that it is "harmed"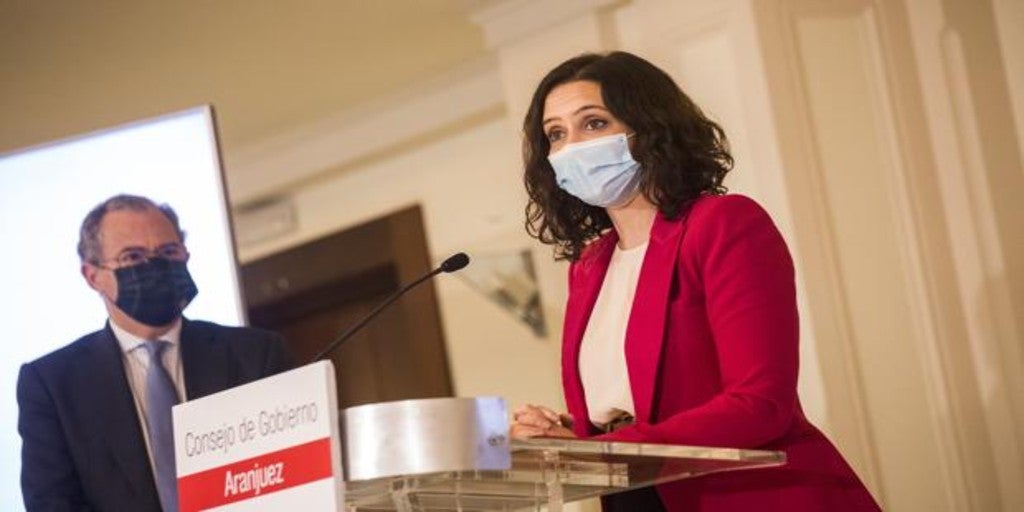 Updated:
Keep

The Community of Madrid has insisted that it is "harmed" in the distribution of the Covid Line of aid to companies and the self-employed, a fund of 7,000 million euros of which the region will receive 679, 28 million euros.
As explained by the regional executive, the distribution of this money has been carried out with the same method as that of the REACT-EU Fund, which they consider to have already "harmed Madrid." Of the 7,000 million, 2,000 of them go exclusively to the Canary Islands and the Balearic Islands, due to its greater dependence on tourism, and the remainder is distributed among all other regions. Thus, they have indicated that of the total fund it receives 9.7% after the Canary Islands (1,144 million) -exception together with the Balearic Islands-, Andalusia (1,109 million), Catalonia (993.2 million) and the Balearic Islands (855.7 million).
In the case of excluding the archipelagos and focusing on the fund of 5,000 million that Madrid could partially access, it receives 13.6% of the total below its population weight (14.3%) and «very far from its contribution to the national GDP (19.3%) ».
«Catalonia, however, receives 19.9% ​​of the fund, above its contribution to national GDP (19%) and its population weight (16.2%). And the same happens with the Valencian Community, which receives 12.9%, also above its contribution to GDP (9.3%) and its population (10.6%), "he reproached.
Along these lines, they have also censored that the region receives 100.5 euros per inhabitant, below the national average, situated at 114 euros, and they calculate that if this average is taken as a reference, "companies and freelancers in the Community of Madrid should receive 90 million euros more, up to a total of 769 million euros", While if Catalonia is taken as a model" almost 200 million more. "
Finally, it has charged against the pay-as-you-go system because the regional GDP for 2020 «is still not available» -because it is annual in nature- and for the moment «is based on a mere estimate» and, on the other hand, «penalizes» that Madrid starts from "levels of GDP and unemployment better than the national average."
«Especially in youth unemployment, which is unfair and discriminatory. The damage here is twofold, given that Madrid registers a less intense recession thanks, among other factors, to the strategy of less restrictions applied by the Community, and the distribution of the Treasury, in addition, penalizes based on the per capita income registered in 2017 , 2018 and 2019, which has no meaning or relationship with the pandemic", Has concluded the regional Executive, who has demanded" fair and objective "criteria," regardless of the region in which they carry out their activity, regardless of political and electoral interests. "