Madrid prohibits mobiles in public and concerted schools | Madrid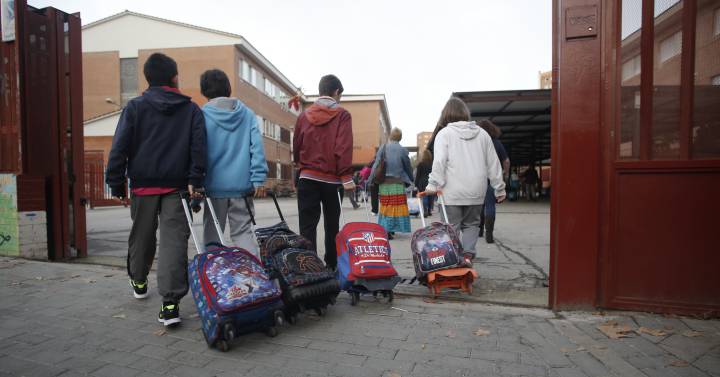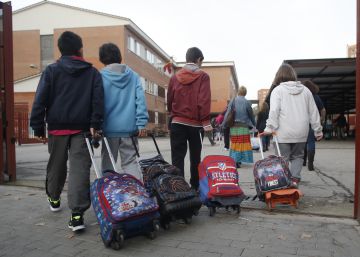 The mobiles in the classrooms are over. The Community of Madrid has reported that it will prohibit the use of mobile phones in public and concerted schools from the 2020-2021 school year. The objective: to improve academic results and combat cyberbullying and bullying. According to sources from the Ministry of Education, which has advanced the newspaper El Mundo, the measure will affect more than 800,000 students in 1,700 schools and aims to improve the academic results of students, especially those who have greater difficulties for the study. "In addition, with this measure we want to take a new step in the fight against cyberbullying and bullying in schools," says the Ministry of Education.
The project foresees that the teachers and the management of the educational centers can withdraw the mobiles of the students who fail to comply with this obligation, which will be restored according to the regulations approved by the center. Exceptions to the prohibition will occur in cases where it is "expressly provided" in the educational project "and always for educational purposes," says Education, so that the centers, within their management autonomy, "may limit their use in other periods, activities and spaces of its competition ".
In addition, the regulations will allow the use of the devices to students who need them for reasons of health or disability.
This decision of the regional educational authorities will require a change in Article 42 of Decree 32/2019, which regulates coexistence in the teaching centers of the Community of Madrid, since today it is the school itself that sets its own standards of conduct about mobile uses. In this way it will become the third region that prohibits the use of mobile phones, after Galicia and Castilla la Mancha.
Last September, the acting Minister of Education and Vocational Training, Isabel Celaá, He recalled that schools are autonomous to determine the use of mobile phones in schools, commenting on an announcement about the Madrid Minister of Education, Enrique Ossorio. "It seems to me that all schools in Spain have organizational and management autonomy," said the minister, who found it "more interesting" that each educational center "be able to exercise it and see that in a certain classroom mobile phones are needed to follow a lesson or simply leave them out of the classroom. "
The prohibition is contemplated in point 28 of the 155 that the PP and Citizens signed in the agreement for the Government of the Community of Madrid, and is part of its Comprehensive Strategy for School Coexistence in the Community of Madrid.
"We will ensure coexistence in classrooms, fight against bullying and promote respect, authority and dignity of teachers," says the agreement. He adds: "We will prohibit the use of mobile phones during school hours in all schools supported by public funds in the Community of Madrid."
Follow with us the news of Madrid in Facebook, in Twitter and in our Patio de Vecinos on Instagram