Madrid opens the door to Carolina Darias as a candidate for mayor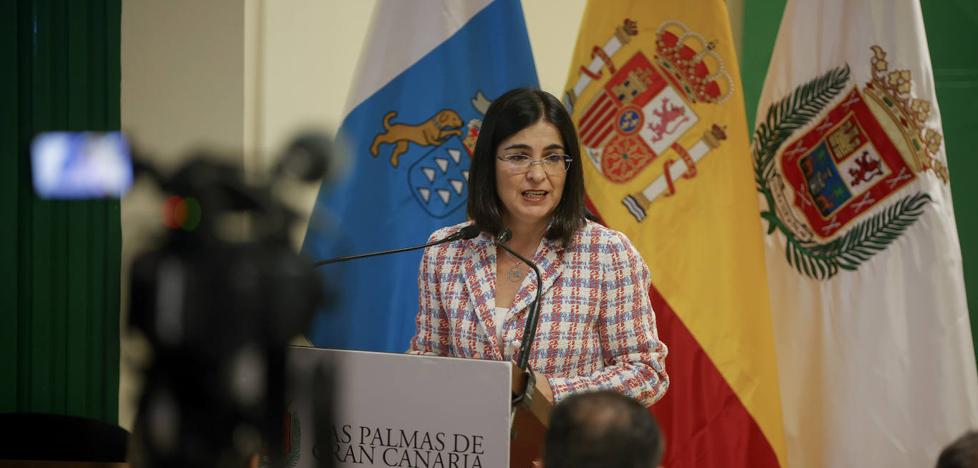 Isabel Rodríguez does not rule out that the Minister of Health is the one chosen to run for mayor of the capital of Gran Canaria
The government spokesperson and member of the Federal Executive of the PSOE,
Elizabeth Rodriguezhas not ruled out the possibility that his party will present ministers of the Government of Pedro Sánchez as candidates in the next municipal elections, such as that of Health,
Carolina Darias, for Las Palmas de Gran Canaria.
In statements to the media, Rodríguez has said that the municipal and regional elections scheduled for May 2023 are a
"great date« in which the PSOE hopes to do »a good job«, since it has highlighted that, for example, in the municipal sphere the Socialists currently have
"lots of representation"
"And in places where we are not governing now, we are going to make an effort to also present the best," he added.
Asked specifically about whether the PSOE does not rule out promoting government ministers as candidates for these elections, as in the case of the head of Health, Carolina Darias, whose name sounds like the head of the list in Las Palmas de Gran Canaria, she has insisted on the intention To present
"to the best and the best".
"We are a party that practices internal democracy, that we have given ourselves our own rules.
We are in that process and, respecting those rules, I have absolute confidence in all the party structuresin the Federal Executive Commission but also in the regional and municipal structures so that we can give that response that is required of us", he commented.
The PSOE has already started its
primary process to elect candidates for the municipal and regional elections of May 2023, which in the second case will take place in all communities
except in Andalusia, Castilla y León, the Basque Country, Galicia and Catalonia.
The general deadline for submitting applications is set
between September 19 and 20, with the idea of ​​holding the first vote on October 9but the PSOE gave the option of delaying the dates by requesting it from the Federal Executive before September 10.
Among the socialist groups that have requested a postponement is Las Palmas de Gran Canaria, whose current mayor, the socialist
Augustus Hidalgohas already announced that he will not repeat as a candidate.
For this reason, in this case the possibility of the PSOE betting on the Minister of Health, the
Gran Canaria Carolina Dariasas the head of the list.
Another place where the PSOE is likely to promote the candidacy of a minister is
Madridwhere the names of
Fernando Grande-Marlaska, Margarita Robles, Pilar Llop and Félix Bolaños.