Madrid, champion of the ACB Super Cup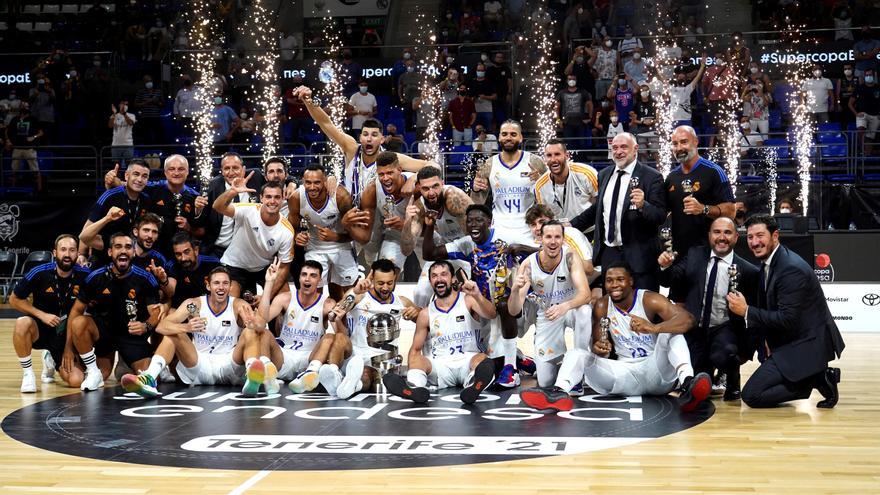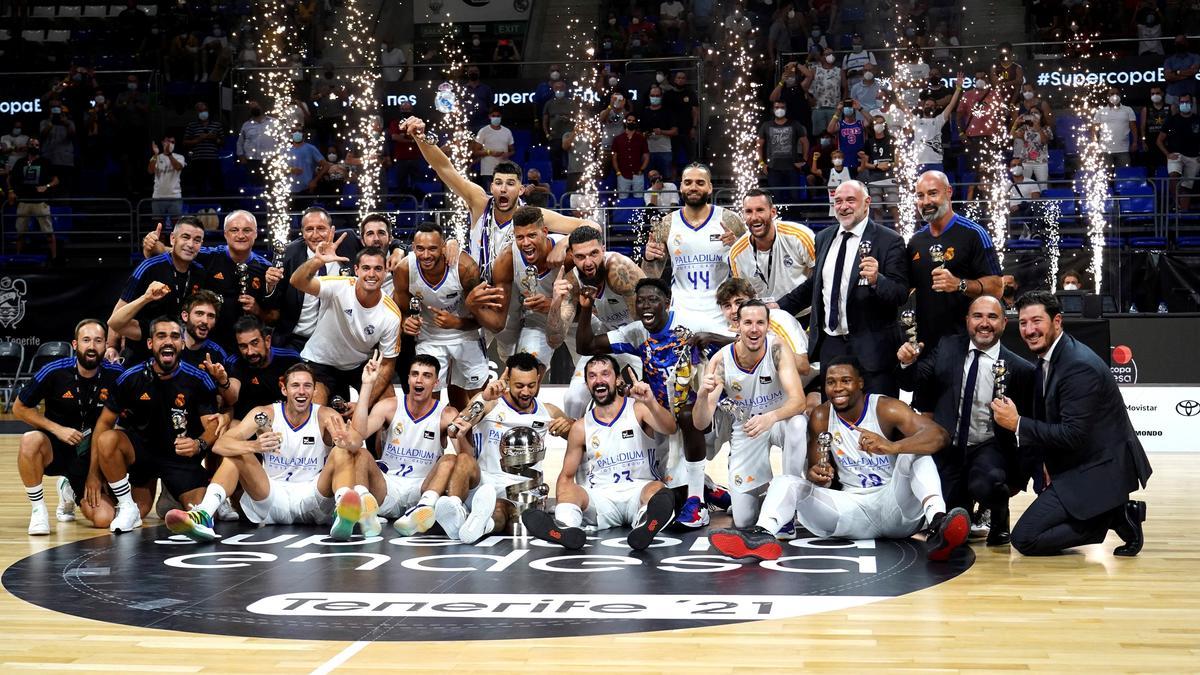 Real Madrid won its eighth -fourth consecutive- Endesa Super Cup basketball by beating Barça by 83-88 in the final of the tournament, played at the Santiago Martín de La Laguna Sports Pavilion (Tenerife).
The Barça team dominated most of the clash and in the third quarter reached a 19-point lead (63-44), but Real Madrid took their pride and, led by Sergio Llull and Carlos Alocén, turned the score around to end up winning 83-88.
A Classic never fails, even if it is preseason, and less if there is a title at stake. Both of them did pay for the effort of a high rhythm and battle at times, but the wrists did not tire. The Catalans started more in tune, with four triples very often at the beginning of the final (16-11).
Oriola, especially successful, and Higgins did damage, while Laso's men ran to the rhythm of Thomas Heurtel and Hanga. The two ex-Barça players were the most forceful of a Madrid that picked up the rhythm little by little, also in defense from the intimidation of Poirier. Alocen, who did not play the semifinal, landed well.
The point guard signed two triples and was also the protagonist of the first spike on the floor, a foul in attack that actually left him hit off the piste. The fouls accumulated by Tavares and Yabusele also unhinged Laso. The one from Cape Verde could hardly contribute, but Madrid held on with the triple of Llull and Vukcevic.
Barça tried to regain control with Calathes and Mirotic's first points, but then the respite came thinking about the second round (46-41). Sarunas Jasikevicius's men came back much better from the locker room with a Stellar Higgins to open that gap.
Touching the twenties below, Llull threw gallons and Alocen's return was worthwhile. Barça fell asleep and Madrid arrived with a much better dynamic in the last quarter. Suddenly, those of 'Saras' panicked to shoot, Mirotic and Kuric failed, and Davies held as he could a dark end for the Catalans.
William-Goss and Poirier finished the work of a Madrid that changes the faces but not the gene of the Laso era on its tenth anniversary. Barça, seeking to confirm its winning project, had the last possession, a bad triple by Davies, to force extra time, it begins with a false step and the third defeat in a row against the whites in a Super Cup final.
FC Barcelona: Calathes (11), Higgins (16), Mirotic (12), Hayes (5) and Oriola (11) - starting five -, Davies (13), Martínez (-), Smits (4), Laprovittola (-) , Abrines (3), Kuric (8), Jokubaitis (-).
Real Madrid: Heurtel (7), Taylor (4), Hanga (3), Yabusele (7) and Poirier (16) - starting five -, Williams-Goss (9), Causeur (4), Rudy Fernández (), Tavares ( -), Vukcevic (3), Llull (24), Alocén (11).
Partial: 23-22, 23-18, 25-22, 12-26.