Madrid-Barcelona train circulation suspended due to theft of railway material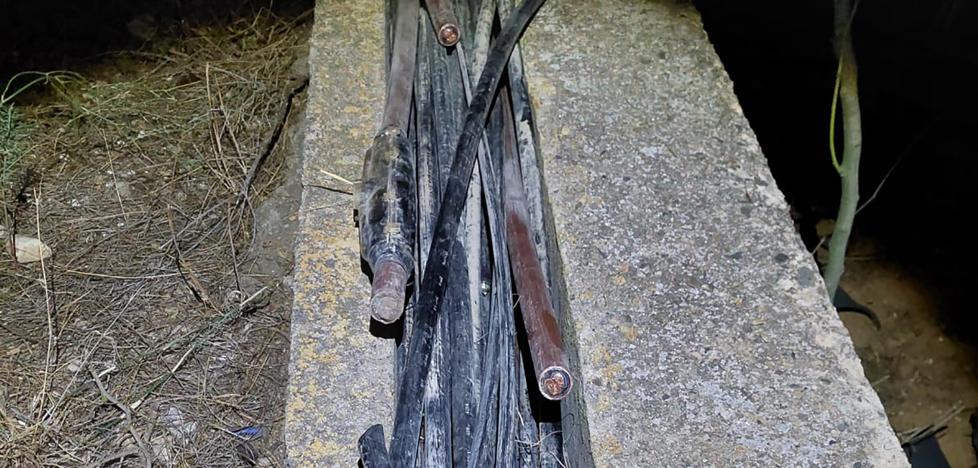 A 19-year-old has been arrested | A breakdown in a train on the line last night left 870 passengers stranded
The circulation of trains between Madrid and Barcelona has been suspended since the early hours of the morning, as reported by Adif. The reason is the theft of railway material in an act of vandalism. The company's technicians are working on this incident to solve it as soon as possible.
The Mossos d'Esquadra have reported that there is already one detainee for the event in the municipality of Santa Oliva (Tarragona). A 19-year-old who would have participated in the theft of 600 meters of cable, according to initial estimates. The individual has resisted his arrest and is accused of crimes of robbery with force, havoc, resistance and disobedience to law enforcement officers.
Renfe has reported through its Twitter account that "due to an incident in the facilities due to acts of vandalism between the Figueres and L'Arboç stations, the High Speed ​​trains that connect Madrid and Barcelona/Figueres, for the moment, do not they will be able to circulate. Ouigo, for his part, has also reported the facts and has indicated that they feel "the inconvenience."
Adif has reported that around 02:30 in the morning they have detected "incidents in communication, signaling, object fall detectors and other security devices and other security devices between L'Arboç and Figueres-Vilafant". The company's technicians traveled to the site and discovered several cuts in the fiber optic cables on the two tracks in a stretch of about 200 meters.
Train traffic was restored at 11:15 between Camp de Tarragona, Barcelona-Sants and Figueres-Vilafant. Although from Adif they have warned that delays may be recorded on these routes due to speed restrictions as the system is not fully normalized.
breakdown this morning

This past dawn, the same train track registered an incident that trapped some 870 passengers for more than three hours in the town of Arcos de Jalón (Soria), between the towns of Ariza (Zaragoza) and Medinaceli (Soria), in the Barcelona-Madrid route.
Adif and Ouigo sources confirmed the technical breakdown of the train that left Barcelona at 8:38 p.m. and that should have arrived at the Madrid-Puerta de Atocha station at 11:30 p.m.
The train traveled as a multiple unit, that is, two simple trains united as one. The technicians of the French company verified that the train to which cars 9 to 16 corresponded was not affected, so at around 1:00 a.m. the multiple unit was uncoupled and said train was moved back about 20 kilometers, specifically to Calatayud , in order to resume their march and reach the destination station as soon as possible.
The Ouigo company train number 06810 that left Barcelona on 8/7/22 at 8:38 p.m. bound for Madrid is stopped without power, without air and suffocating passengers @OUIGO_Es@OUIGO 230 km from Madrid with more than 1,000 passengers on board pic.twitter.com/2Ufd97FT5k

Mony (@monicarballo1) August 7, 2022
This first train arrived at Madrid-Puerta de Atocha at 2:12 am and these first passengers to arrive at the destination will be refunded 100% of the ticket.
In the case of the train from cars 1 to 8, after trying to repair it on-site, another Ouigo train was sent with backup personnel to carry out the transfer of passengers. After transferring passengers, following all security protocols and in collaboration with Adif, the train resumed its journey and arrived at Madrid-Puerta de Atocha at 3:34 a.m., four hours after its scheduled arrival. Passengers traveling on this second tyren will be rewarded with a 200% refund of their ticket price.
Last June, Ouigo experienced another similar episode, when one of its trains suffered a technical breakdown and left its passengers stranded on the same Barcelona-Madrid line for more than three hours.