Madrid, Barcelona and Juventus reject any "coercion or pressure" from UEFA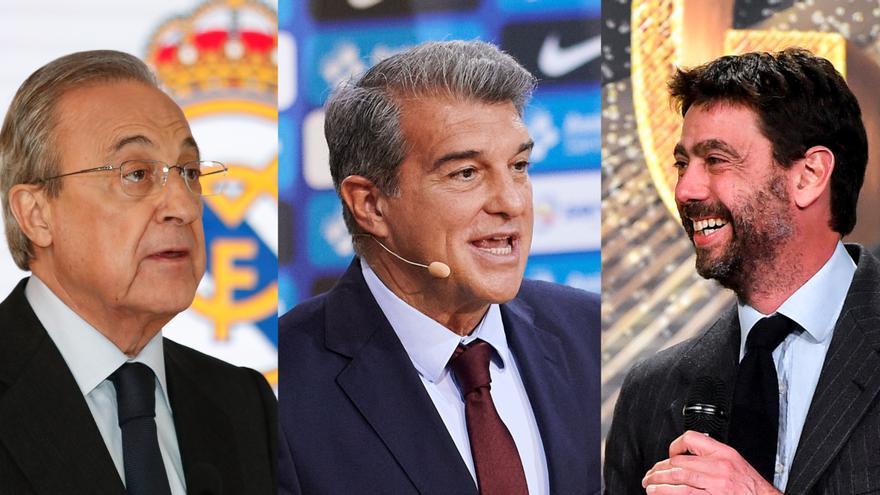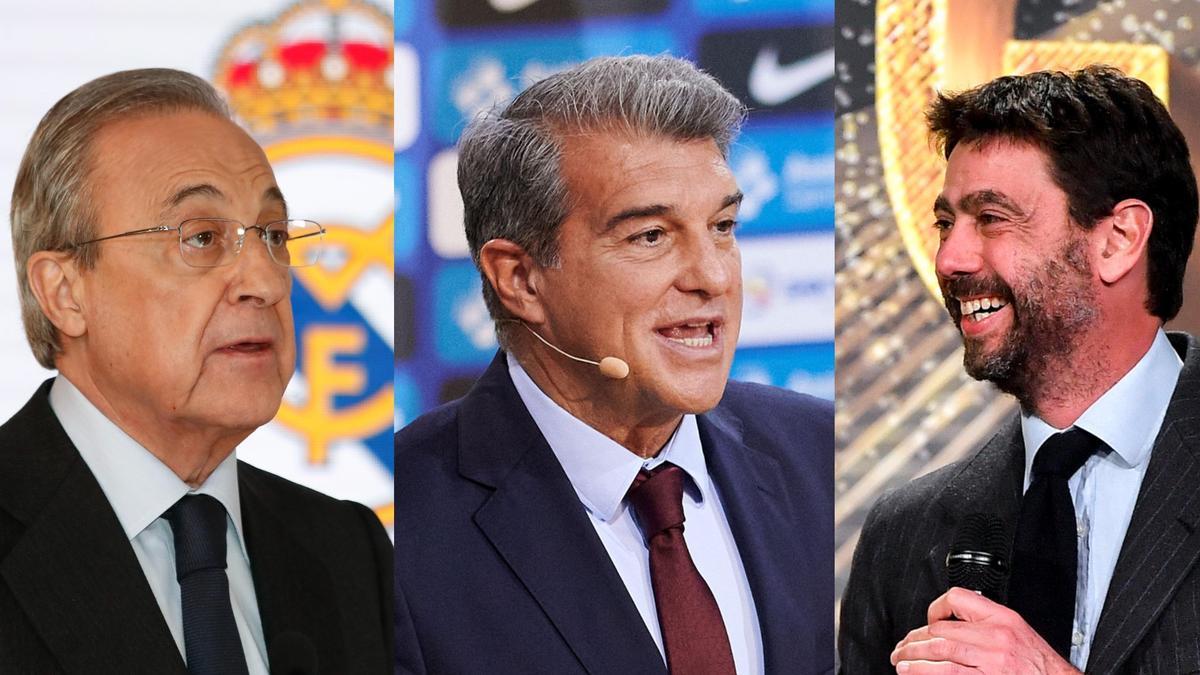 The Real Madrid, the Barcelona Soccer Club and Juventus of Turin and have issued a joint statement this Wednesday showing his "most absolute rejection" of the file opened by UEFA a day before, as a result of his intention to participate in the Super league, and they have emphasized that "they will not yield to any type of coercion or intolerable pressure".
The clubs that have been loyal to the new European project underlined the "insistent coercion that UEFA has been maintaining towards three of the greatest institutions in the history of football "." This attitude is alarming in flagrant breach of the decision of the courts of justice, which have already spoken clearly warning UEFA to refrain from carrying out any action against the founding clubs of the Superliga while the judicial procedure is being processed ", they indicate.
This reaction occurs one day after the decision of the highest European body, which announced possible fines for meringues, culés and 'bianconeros' of up to 100 million euros. According to UEFA, the three entities have "exceeded the legal framework".
In this way, Juve, Barça and Real Madrid consider that "the opening of a disciplinary file by UEFA is completely incomprehensible, and directly undermines the rule of law that we citizens of the European Union have democratically built." "Furthermore, it constitutes a lack of respect for the authority of the courts of justice themselves," they point out.
"From the first moment the Superliga has been promoted with the purpose of improving the situation of European football, always in permanent dialogue with UEFA and with the aim of continuing to increase interest in this sport and offer fans the best possible show, "they recall in the statement.
"All this, within a framework of sustainability and solidarity, especially in the economic situation of maximum risk such as that experienced by most European clubs (…) However, instead of studying the way to modernize football in dialogue open, UEFA wants us to withdraw the legal proceedings that, as it cannot be otherwise, question its monopoly of European football ", they assure.
"Barça, Juve and Madrid, centenary clubs, nor they will yield to any type of coercion or intolerable pressure and continue to show their firm will to debate, from dialogue and respect, urgent solutions demanded by the world of football today. Either we modernize football, or we will witness its inevitable ruin, "they say.