Madrid: Barajas prepares the emergency landing of a Canadian plane with damage to a wheel | Economy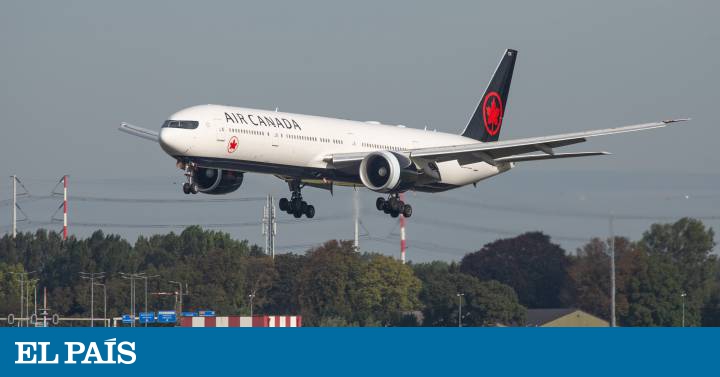 Adolfo Suarez Madrid Barajas Airport is experiencing a startling day on Monday. In the early afternoon, the presence of a drone in the surroundings has forced the airspace to close for more than an hour. Once this incident is resolved, he prepares for the emergency landing of an Air Canada passenger plane that has been traveling for many minutes in the south of Madrid – with the consequent alarm of the residents. Apparently, the device has suffered some damage to a wheel when it takes off and is burning fuel to be able to make an emergency landing, according to Enaire sources.
Enaire, the air traffic control agency, has set up a runway at the Madrid airfield along with the airport so that the wrecked plane can land.
This is a Boeing 767 of the Air Canada AC837 flight to Toronto, which departed at 2:30 p.m. from Barajas, fifteen minutes after the airport was reopened, with 130 passengers on board.
According to the first versions, after taking off he suffered serious damage to a wheel, so the pilot decided to abort the route and inform control to request an emergency landing.
Several social network profiles report the presence of the device circling the south of Madrid at low height. According to the account @aMadport, independent of Aena, it is a plane bound for Toronto that has taken off from Barajas at 14.55. He has suffered a problem on the landing gear when he takes off and is burning fuel to be able to make an emergency landing.