Madrid and Malaga pull the VTC, which grows 26% in 2019 | Economy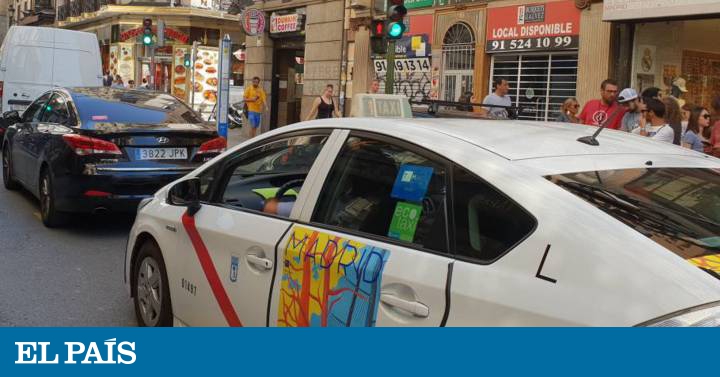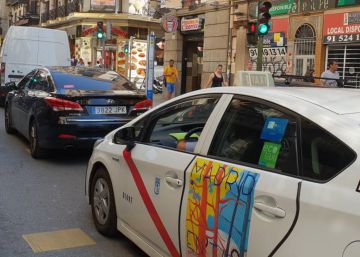 Spain had 16,550 licenses at the end of 2019 concerted transport vehicles (VTC) such as those using Uber and Cabify type platforms, which represents an increase of 3,425 licenses and a 26.1% increase over the end of the previous year, according to the latest data from the general registry of the Ministry of Development.
On the contrary, the number of registered taxis in Spain fell to 63,764, 2,209 less than a year earlier, since most of the municipalities have stopped the licensing for 30 years, due to the pressure of the taxi group, contrary not only to the VTC but also to grant new taxi authorizations.
Due to both causes, at the conclusion of last year one VTC vehicle was counted for every 3.85 taxis, 1.1 points less than in 2018, and well below the ratio of one to thirty than the Transportation Planning Law Terrestrial (LOTT) establishes to be able to grant new licenses to this type of urban transport. In order to fulfill that ratio it would be necessary to eliminate 14,425 VTC.
Restrictive rules
Madrid was responsible for a large part of all the growth of VTC licenses in Spain, since it is the only large city that has not introduced restrictive measures for the circulation of such vehicles as yes they have done Barcelona, ​​Valencia or Bilbao.
The capital currently concentrates 50.2% of total VTC licenses throughout Spain, with 8,312 authorizations and an increase of 26.7% compared to 2018. Thus, the ratio falls for the first time below a VTC per every 2 taxis, specifically 1.9 when 15,646 taxi licenses have been registered. However, the city where the number of VTCs grew the most was Malaga, with an increase of 39%, to 1,650 authorizations.
In Barcelona, ​​where lTo Mayor Ada Colau introduced a very restrictive regulation in the Metropolitan Area (AMB) with the requirement of prior hiring of 15 minutes, VTC licenses have hardly changed, going from 2,283 in 2018 to 2,344 last year.
Behind Madrid, Catalonia and Andalusia are the communities where the number of licenses is exceeded the most. In Catalonia there are 2,051 surplus licenses, 14.3% of the total, and 2,296 in Andalusia, 15.9% of the total.
As for the proportion, only La Rioja, with a 2 VTC for each taxi has a value close to 1.9 in Madrid. They are followed by Cantabria (2.9), Andalusia (3.5), Extremadura (4.1), Navarra (4.6), Castilla-La Mancha (5.3), Catalonia (5.3), Valencian Community ( 6.6) and Murcia (7.1). No autonomous community is close to the ratio of one to 30. The highest are those of the Canary Islands (13.4), Aragon (12.5), Basque Country (12.5), Balearic Islands (11.9), Galicia 10, 8), Asturias (9.3) and Castilla y León (8.6).