Madness to be at UD-Oviedo: more than 16,000 tickets sold!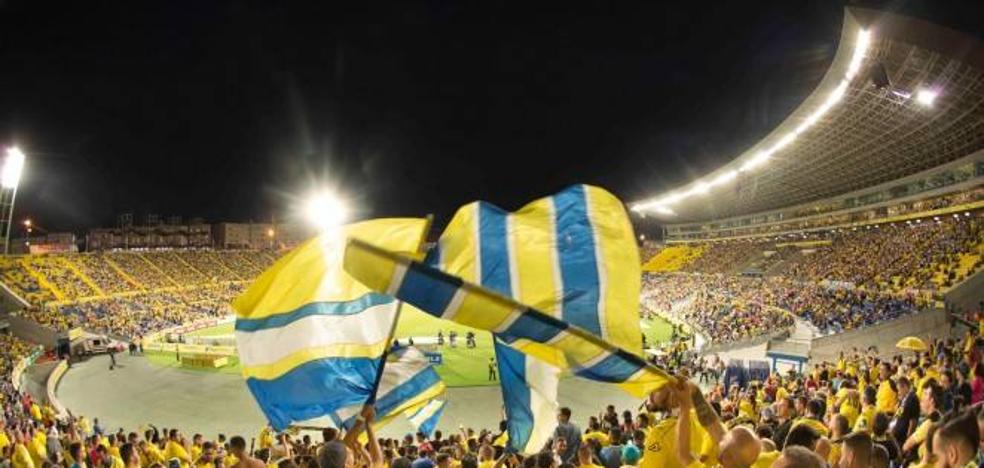 soccer
The club informs that the locations of the Naciente and Curva stands are already sold out. The full in Saturday's game, "guaranteed"
UD reported this Tuesday that
and More than 16,000 tickets have already been sold for this Saturday's match against Oviedo (9:00 p.m.)appointment in which the team
a large part of their options are at stake to enter the promotion for promotion to the First Division.
After two days of ticket sales, the madness in the demands for them has made the
capacity of the Curve and Nascent stands has been exhausted more than four days before the meeting.
Considering that the entity has 12,000 subscribers, the majority of whom are expected on the premises,
the full "is guaranteed" in calculations from official sources from the club to CANARIAS7.
UD activated special promotions to encourage the presence of spectators given the importance of the matchsuch as offering subscribers 50% discounts on the acquisition of an additional ticket or that children under 16 years of age who come equipped with a Hummel first team shirt have free access, although
this last offer is subject "to space availability" in the field, as weighted from the UD.
In the coming days
available paper is expected to run outwhich would mean the first full since the times in the First Division, a category from which it left in 2018.