Madness, the triumph of reconcentrated madness | Culture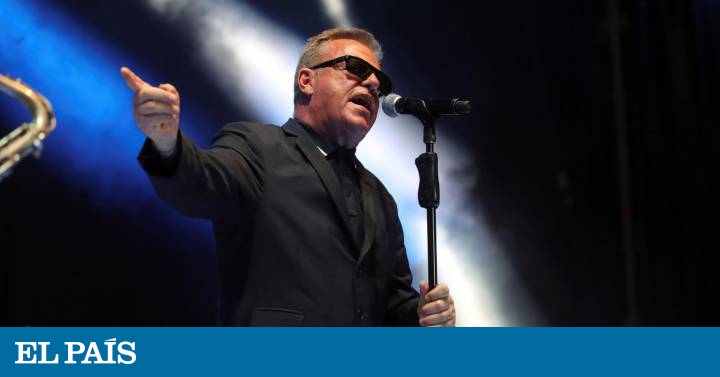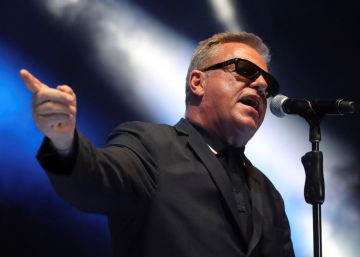 With Madness it is not necessary to always take a step forward, but it is impossible to remain with both feet anchored to the ground. Ten years had the British without stepping on the Spanish stages, so his landing on Thursday in the Madrid Noches del Botánico was translated into a massive hubbub. Graham Suggs McPherson, who is a national heritage of British humor, faced the 3,500 attendees to say: "There was a problem tonight with the tickets. You thought you were coming to the Spice Girls reunion concert, huh? "
Nobody would have accepted the barter, of course. Although it was only because it is not easy to see ten musicians of solvency manifested, an alignment generous enough to have a percussionist to the side of the battery and up to four metals. And because it is not usual for a band to celebrate its fortieth anniversary in the best state of the magazine. "40 years? It is a miracle that we are still alive, "added the sarcastic chief of operations.
They live, yes. And colean. Despite the fact that in these eight decades they have also had time to threaten several times with the withdrawal and record a mediocre record. It is not at all the case of Can not Touch Us Now (2016), although our ten locos have only wanted to make room for the excellent Mr. Apples. There is no doubt: in times of onomastics, to apply what proclaimed that disc of the Kinks, you have to give people what they want. Starting with the emblematic One Step Beyond, a hymn of great symbolic value and only relative musical stature. Over the years, the ska went from a single dish to an accessory ingredient and the menu of Madness was enhanced with monuments such as One Better Day or Wings Of A Dove. Both sounded dazzling last night, as if to endorse why 1984 was, Orwellian predictions on the sidelines, one of the best years of our lives.
It has rained since then, of course. Much more in London than in Madrid, as Suggs warned before The Sun And The Rain, another ambrosia from that same vintage. The gray hair is kept at bay and this week the BBC referred to him as a "national treasure". Great: a stray bullet from Spitalfields, on the outskirts of London, stands as a source of pride for a country that never lacked self-esteem.
The triumph, by singing, was no less edifying. Madness not only opts for a very solid repertoire and with hardly any surprises (My Girl 2, In The Street), but prefers a reconcentrated format of 75 minutes, with no possible escape for a spectator so immersed in the experience that he does not even have time to notice the nostalgia. Especially in the final section, when they are concatenated Baggy Trousers, Our House and It Must Be Love. Madness gave the joy of his life to Labi Siffre, original author of this last piece and wonderful black singer-songwriter who had never smiled fortune. A luck for them to continue adding three years and, in our case, to be able to witness it.
(tagsToTranslate) madness (t) triumph (t) madness (t) reconcentrate (t) British (t) return (t) Spain (t) celebrate (t) 40 (t) anniversary (t) grant (t) accelerate ( t) effective (t) review (t) large (t) success



Source link