Macron rules out Midcat and considers a third gas pipeline unnecessary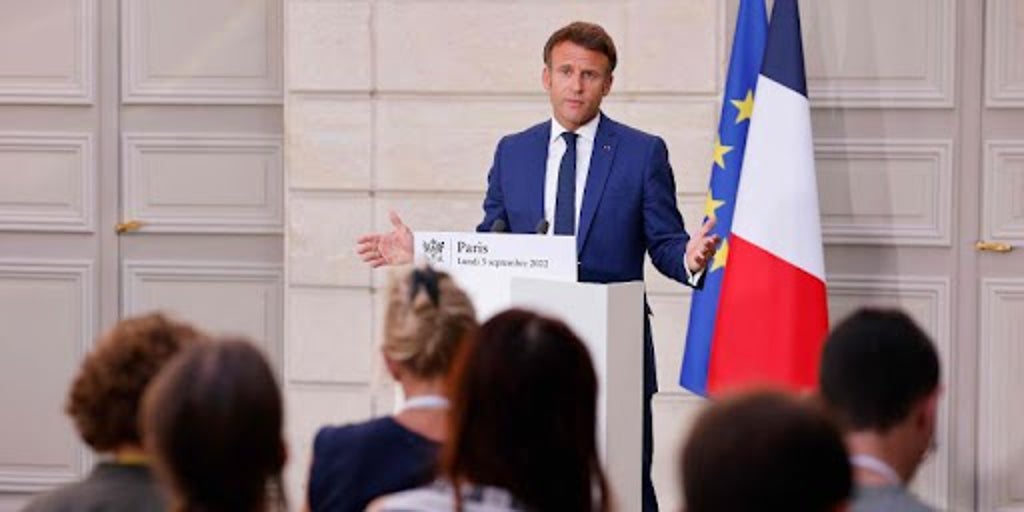 09/05/2022
Updated at 6:04 p.m.
The French president, Emmanuel Macron, has been shown this Monday against the construction of the Midcat, considering a third gas pipeline that connects with Spain unnecessary since the current ones are far from saturation.
"I am not convinced that we need more gas interconnections [entre Francia y España]whose consequences, especially in the environment and ecosystems, are very important", Macron assured at a press conference in reference to the Midcat project.
The Midcat project would allow Spainbut also to Portugal, to transport liquefied natural gas (LNG) from the United States or Qatar to central Europe, through France.
Abandoned in 2019
Although it was abandoned in 2019 due to its environmental impact and its then low economic interest, the war in Ukraine and the fall in Russian supply put it back on the table.
Despite the support of Germany and pressure from the Spanish government, France has been reluctant to this project, which would represent a third gas pipeline between the north of Spain and the south of France.
During the press conference to report on a discussion with the head of the German government, Olaf Scholz, Macron assured that the two gas pipelines existing ones are not working at full capacity and that France even "exports" gas to Spain.
The French head of state thus questioned whether Midcat represents an alternative to Russian gas. "If we used our gas pipelines 100% and if there was currently a need to export gas to France, Germany or another, I would say yes, but it is not true," he added.
His statements come days after the complete closure of Nord Stream, a crucial gas pipeline for the supply of European countries, especially Germany, who fear an energy crisis this winter.
Report a bug