Macarena Ramírez, winner of 'The dancer': "It is necessary that these programs exist to express yourself with your dance"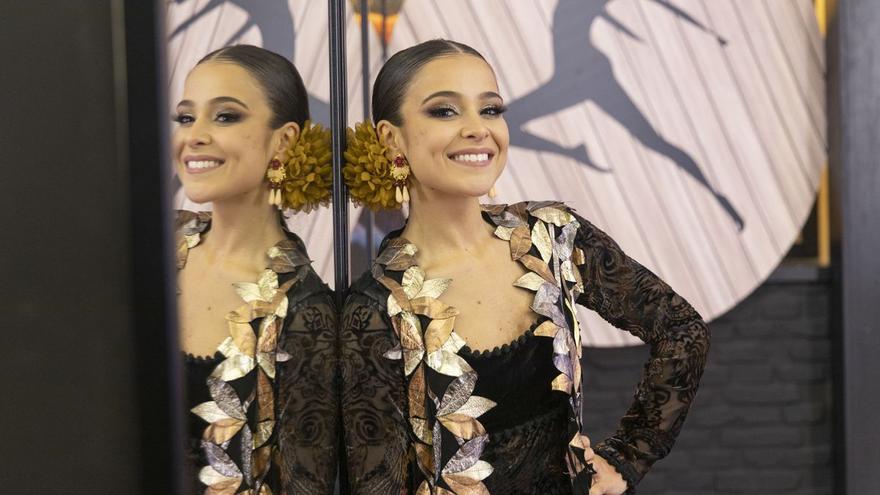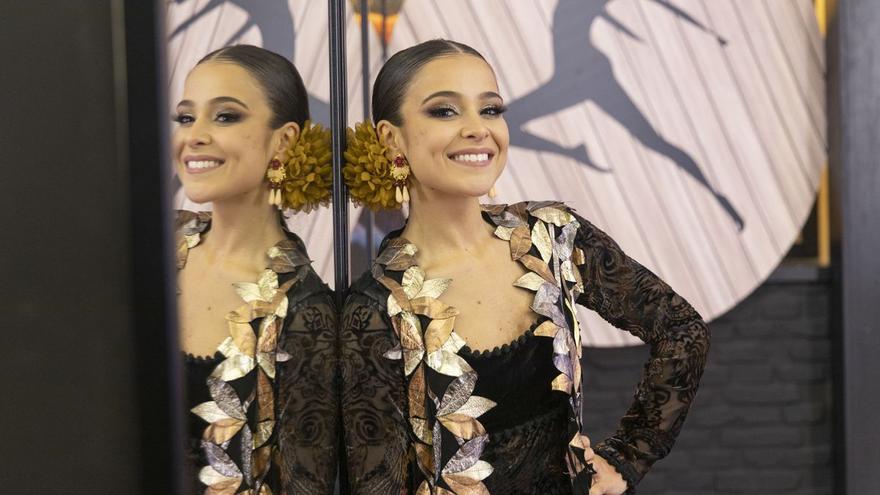 Macarena Ramírez was one of the clear favorites of 'The dancer' for the public and for the captains and last night she fulfilled the predictions by proclaiming herself the winner of the first edition of the talent of La 1. The 28-year-old, who had to leave her life in Madrid last year due to the impossibility of supporting herself, has seen how the contest has given him a new opportunity. Your captain, Lola Indigo, seemed amazed with her and her creative ability, since Macarena has prepared her performances and has even made the dresses. Now Macarena wants to continue creating, in this case your own show with the 25,000 euros of the prize.
How do you feel? What has it been like to keep the secret of your victory?
Don't see the secret ... (Laughter) I've kept it, I keep it. I really wanted to explode and say it, really. I feel very good. All the sacrifice and the struggle that the contest has involved, doing dances, costumes ... It was worth it.
Last year you had to leave Madrid because you couldn't continue supporting yourself. Arguably 'The dancer' came at the most appropriate time ...
He has come at the key moment, at that moment when he was weak and going through a pothole. The program arrived and look ... Super grateful because they have treated me super well. They have accepted all my dance proposals and I am super grateful.
What does it mean for someone who wants to dedicate themselves to dance to go through these types of formats? Is it almost a requirement to have visibility?
In these times yes. Before it was not necessary to go through a television program, especially in flamenco. But today everything has changed and you have to give it another approach, you can't just stay in the theater and in the tablaos. Everyone can see you here. In addition, I think that it is necessary for them to be in these programs, because it gives the possibility of expressing yourself with your dance. Finally a program dedicated to dance that also enters the flamenco register.
In the program you have merged flamenco with other genres, how has it been for you to get out of your comfort zone?
It has been quite a challenge, because I have been dancing since I was very young and always with live musicians. In the contest I had to bring playback music, pop music. It was a challenge that I am very proud of, because I really wanted to do something like that but I didn't have this scene, I didn't have this place. The contest has given me that place. What I basically wanted is to show that flamenco can be innovated, not doing other dances like contemporary ones or another type of dance. Flamenco can be innovated from the same movements of flamenco ... Always keeping the essence of flamenco, it is not necessary to dance another type of dance. Flamenco can reach everywhere, but always being flamenco.
In the contest you have made your wardrobe, you created the entire proposal. Lola Indigo says that you are a creator like her.
I would love to open my own company, have my own show ... And do pure but also modern flamenco, that's what I want.
Because being one of the components of Lola Indigo's dance group you don't see it because of the flamenco theme ...
Of course, I am flamenco, I am not urban (laughs). I defend myself, I can defend myself. But what goes. If she needs flamenco dancers, here I am.
Miguel Ángel Muñoz and she had some piques for you, they fought to have you. When that happened, did you start to smell that you could become the winner?
Not! I never imagined that I could become the winner. Maybe it will make it through to the final, maybe it will get to my head. But not being the winner, because as we are so many colleagues who dance incredibly well and super differently ... It is that it cannot be compared. It was already a matter of taste, that the public liked it more or less.
What do you think has been the key for them to choose you?
I believe that it has been my time through the program, that I have been very versatile within my range. I have used pop, live musicians, bata de cola, shawl, fan, castanets, I have danced as a man, with a hat ... The public will have said: 'this girl brings you this dance one day, another day brings you another ... .
What are your plans now? Would you like to continue on television in any way?
I don't rule out TV, because I would love it, really, but I see it very difficult because there are so many people (laughs). Right now I am doing masterclasses, courses, in Madrid, Jaén, Murcia. On July 8 we have the flamenco season at the Teatro Real in Madrid, with my shows. And what I would like to do is a show, since I have won this award to be able to invest it.