Macarena Gómez: "I must learn to know how to impose myself better"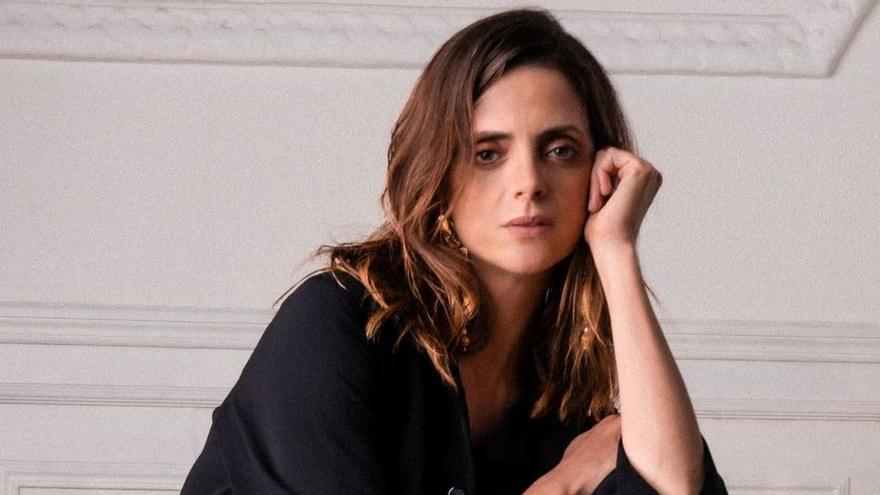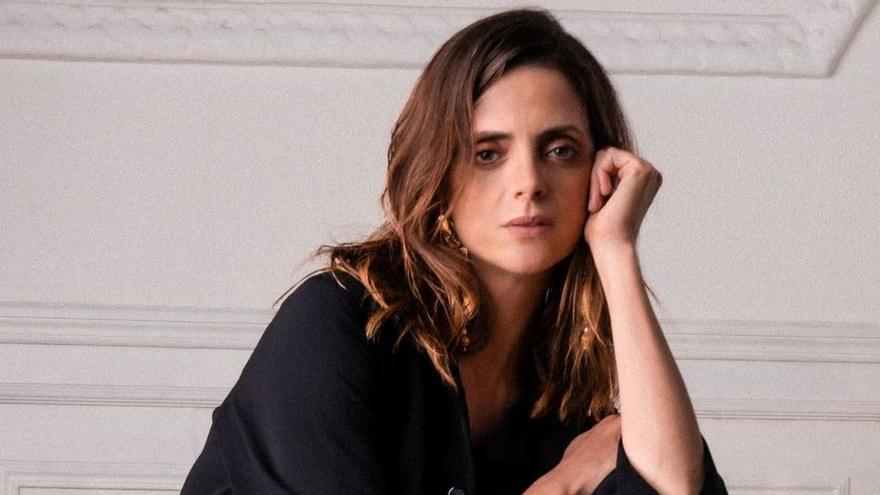 What takes away more hours of sleep, acting or producing?
I don't doubt it for a moment: produce. And that has been very complicated because, not only have I produced the film but I have starred in it. Most of the filming was at dawn. I would get up with the intention of studying the sequences and all I would receive were production calls with last minute problems that had to be solved. And i was saying [con voz temblorosa] 'but I don't have time to dedicate to my character.' I remember that, those days, I said 'never again, never again', but I'm already feeling like it again.
So it's been a bit, I cook it for myself and I eat it.
Yes, and it was very difficult because I had hours to go. I have learned a lot and it has been like a crash course in production. During the confinement I learned, online, a lot about production and, producing this movie, even more. Once I had the money, I did it at full throttle. I had no choice but to learn.
Producing was your dream?
It has been a dream in recent years. When I started as an actress it was not my goal but now I am taking it very seriously and I am already trying to raise other projects.
Does this step respond to a need for professional growth?
Yes, I have been working on projects and telling stories of others for 22 years and it was time to tell my stories the way I wanted to tell them. So many scripts had come to me before I said I wanted to produce! I have received wonderful scripts and I always think 'what a shame there is no one to help them'. I want to help raise projects so that others can fulfill their dream. This is how it all started. It makes me very angry that there are wonderful stories out there that cannot be told.
Now you give more value to that other side that, in the eyes of the public, goes unnoticed.
When I started producing my film, I sent a message to Sergio Caballero, the producer of «La que se avecina», and I said, 'I understand you so much'. I have realized that it is much more difficult to produce than to act. My job was not only to get financing because I was almost a production manager. I have hired all the technical and artistic team, asked for permits, locations, I have dealt with everyone … it has been all very complicated. Everyone has their needs and they had to be met and, as I always say, I have had to eat my own ego and deal with everyone's ego.
Well, you have enjoyed a power that as an actress you did not have.
I haven't had that much power. Why do I say this? I still have to learn how to impose myself better. And up to here I can read.
At the production level, at what stage is Spanish cinema?
The comment that there is no money for cinema I have been hearing since I have been working on this, but nevertheless, there are more and more aids, methods and ways to get tax incentives to finance culture. I have embraced this. I think that platforms are living a wonderful moment and there is a lot of production. The international headquarters of Netflix in Europe it is in Madrid. In this pandemic period, in many other countries, actors did not work and here series were being shot for Netflix. I sincerely believe that the film industry is experiencing a very beautiful moment.
Have you felt, precisely because of this double aspect, a greater responsibility when acting?
Totally because I know that if I don't play the role of actress well when I act, they won't call me back, but to be the producer … I know there are 50 team members who depend on me and everything is more complex.
Would you repeat in this duality?
Depends on the day. There are days when I say 'never again' and others I say 'why not'. In this film I am in all the sequences and the protagonism has been absolute. Maybe I would repeat but not with such a level of work.
When do you plan to premiere?
Now comes another complicated process, looking for distribution, platforms … the hardest thing begins.
As a colleague by profession. Why do you think he praises Penélope Cruz more outside Spain than inside?
The national sport is envy. I am a big fan of Penelope Cruz. Makes me crazy. I even had the courage to call his repre to appear in my movie … In Spain there is no such thing as a movie star and in France the actors are well known people.
A little chauvinism, sometimes, we could use it.
Of course not, but that is the great problem of this country. Here it seems that it is not well seen to show off what you have.
You have done a lot of cinema but your popularity is still linked to Lola from 'La que se avecina'. It bothers you?
At first it bothered me a bit but now, when they see me on the street, they call me Macarena and that gives me great satisfaction. I do not want to be dissociated from her because I have been living for 13 years from "La que se avecina."
In your official account Twitter You define yourself as "serial killer, outgoing neighbor, toothless prostitute, cuckold, haunted by ghosts, gland steal, punk on the move and actress." Only that?
They are some of the characters that I have done but I see that I will have to update it … I am more of Instagram because there I show myself as I am.
Sometimes we do not stay in the photocall and in the superficial, but how is the Macarena of the day to day?
These things give me a shame … I'm sure people have an image of me for being Lola ('The one that is coming') but I differ a lot from her. I am a very disciplined person, with very clear ideas and above all very hard-working. My parents educated me to try to achieve all things by my means and to make an effort and that is how, as you can see, I am.