Macarena Gómez: "I am very feminist but there is a hate speech towards men"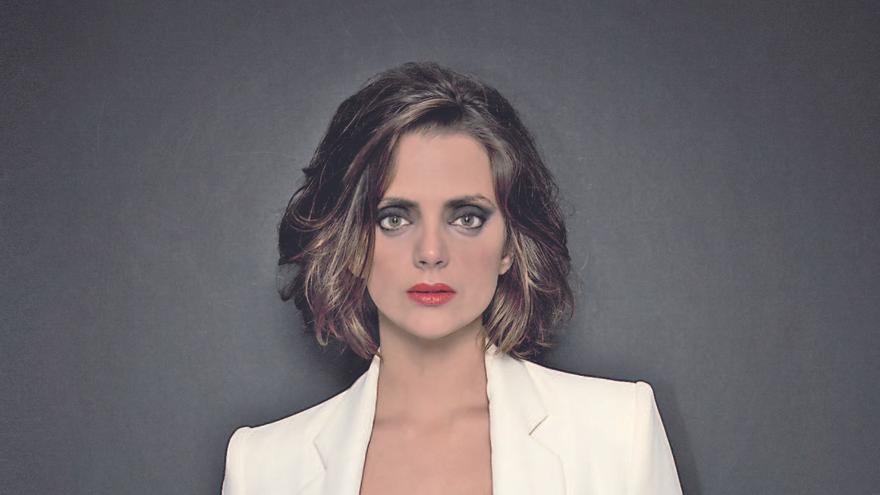 Macarena gomez he has generated controversy with his statements about "forced" feminism and the current of "hatred of men" that in his opinion exists. The actress, which premieres these days '30 coins', Álex de la Iglesia's series on HBO, attended 'Este es el mood', a Badoo program that the network of contacts broadcasts through its YouTube channel and which is presented by Amarna Miller, where she offered her point of view on the supposed machismo of the film industry and the current feminism.
"I think so there are no female characters protagonists it is because the screenwriter, or the screenwriter, doesn't write them. What am I going to claim? Am I angry with all the screenwriters because they don't write a character for me? ", Gómez reflects during the interview.
"It is a complex issue. I think to date, the screenwriters have had more weight than the screenwriters. And if there are more men in the industry, they usually write about what they know best, which is their own sex, and then there are more roles for men and that is the great sadness, "says the actress.
"This is a very slow process, and we want it to take place in a radical way. But I don't think it has to be imposed, it has to be imposed at all, I am against that imposition," says Gómez. "Are we forcing feminism?" Asks Miller after extensive reflection. "I think so, totally. I'm sorry … they are going to assassinate me," he replies that he assures that "it must be your parents who educate you, who talk to you about equality."
"It's not that I don't like feminism -the interpreter continues explaining- what I don't like … is that I have had conversations with women to whom all men seem silly. Well no honey no. The woman needs the man, I need the men around me and I do not underestimate them or build them from hatred. You have to feel that we are equal to men, but we cannot degrade or denigrate them. "
"Do you feel that there is a hate speech in recent times against men?", Asks the presenter again. "Yes, I have felt it", answers Gómez forcefully. who insists that she has "always" considered herself "a very feminist person." "I am a working mother. I remember when I gave birth, a week after I started working, many feminist women insulted me. They told me how I had just left to work and left my son alone. I used to say: 'Well, he has a father, let the father take care of him,' "said the actress.
"Those are the little things that we have to change, not if a word that ends in 'entity' has to end in 'enta'. That is nonsense," he said in relation to inclusive language. "The interesting thing is to educate your children that women have to do the same tasks as women and women do the same as men. My husband cooks in my house, I don't like to cook, but I wash," she concluded.