Macarena García, Iñaki Ardanaz and Gorka Otxoa: "'Paraíso' is quite a novel, risky and daring series"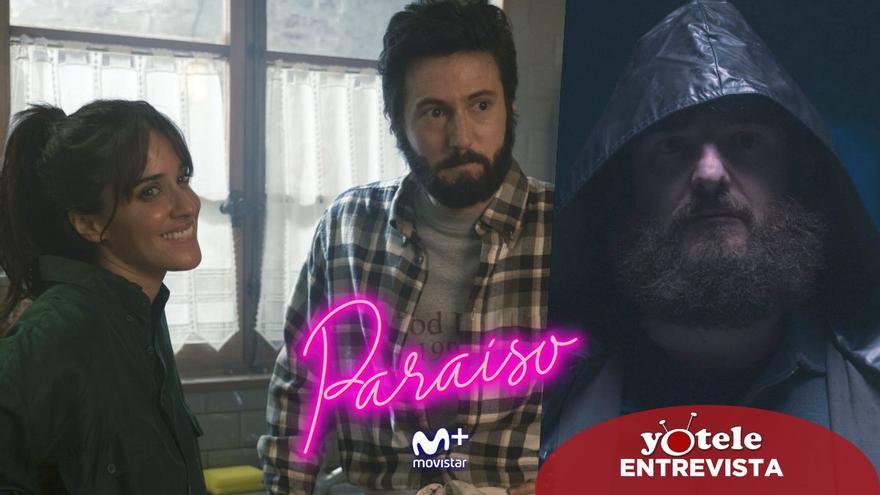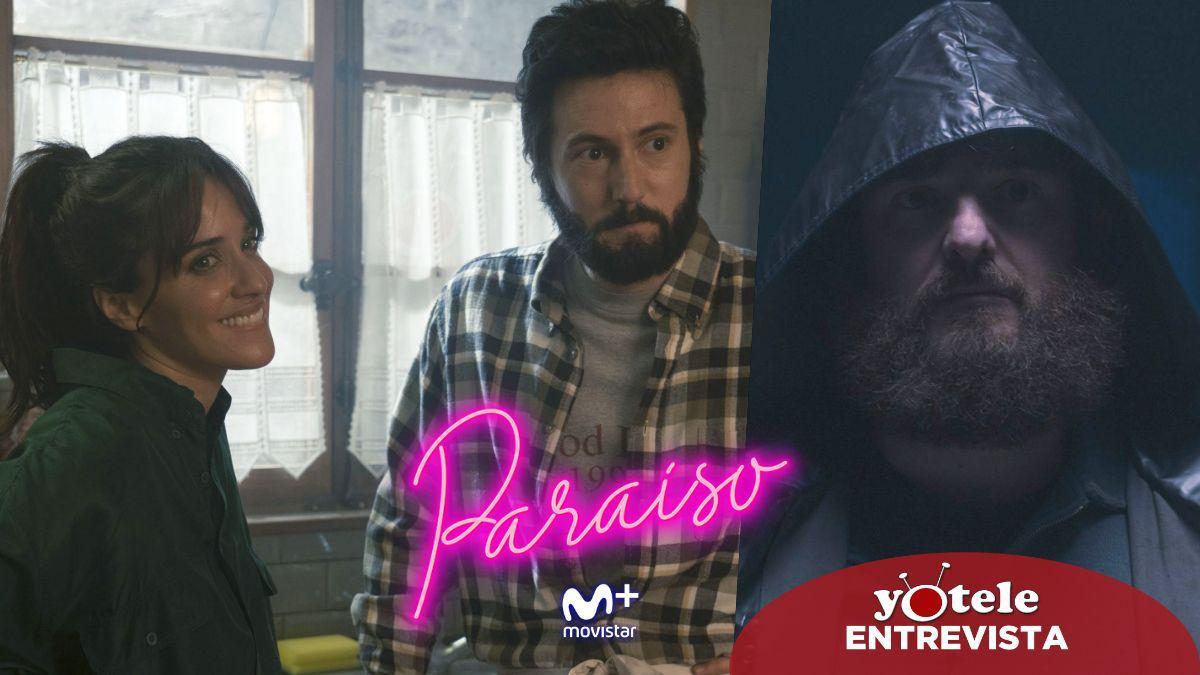 Movistar + enters the fantasy genre with 'Paradise', his new original series that mixes elements of adventure and mystery in plots set in Spain in 1992, and which sees the light this Friday. Macarena García, Iñaki Ardanaz and Gorka Otxoa they are the protagonists of this fiction in which three 15-year-old girls disappear in a disco without leaving a trace.
The police do not seem to be looking in the right direction, so Javi (Pau Jimeno), Sandra's little brother, begins an investigation with Quino (León Martínez) and Álvaro (Cristian López), his best friends, and Zeta (Héctor Gonzalbo), the class bully. Together they discover that those who have their sister are not of this world. YOTELE talks to the actors about this first season of 'Paraíso' on Movistar +.
-What are we going to see in 'Paraíso' from this Friday on Movistar +?
-Macarena García: We are going to a Serie that people will be very surprised, moving to a completely different universe that will entertain, accompany, excite and deceive them a lot.
-Iñaki Ardanaz: 'Paraíso' is great to see as a family, something that doesn't happen often anymore. Globomedia and Movistar + have been very brave for what it takes to get it done. The spectators are going to find a product of the host.
-We are facing a quite novel series due to its theme and its production. With your great career in the world of fiction, do you share this opinion?
-Macarena Garcia: Yes. I think it's quite a novel, risky and daring series. In fact, I think everyone's jaws dropped when we read the scripts. I said 'But what is this?' Apart from being shocked, I also got excited and laughed at some of its plots. Both Fernando González Oliva and his team have gone very deep with the risk that it entailed, and I think that is appreciated and it shows. People think they are going to appreciate it a lot.
-Tell us a bit about your characters in 'Paraíso'
-Macarena García: Paula Costa is the character I play in the series. She is a civil guard who has many dreams of going abroad to grow in her profession, but the disappearance of Sandra, daughter of her best friend Mario, makes her stay in her town. She is a very warm and empathetic woman, but at the same time very action-packed and passionate about her work, not allowing herself to feel. He goes all out in search of the missing girls, obsessively and compulsively investigating the case.
-Iñaki Andanaz: Mario Merino is my character. He is the father of Sandre, one of the missing girls. This is going to give life another tremendous turn. This event depresses him, but draws strength from where there is hardly any. I think he is a more atypical man for his time because, due to a circumstance that is explained in the series, he had to take care of his family, being very present in tasks that man neglected more in those years.
-Gorka Otxoa: My character is Morte and also the father, in this case, of one of the protagonists of the story. He is a very tough fisherman with a dark side and is sometimes aggressive. He is a man who seems that he does not have much empathy or sees other people with warmth, but later we will see that some things that he does that seem to be frowned upon, have their reason for being. As an actor, it is very interesting to play roles that are so far removed from myself and also from things that I have done so far.
-Another of the things that characterizes this series is that it brings together actors with a long career like you with a group of young talents who are taking their first steps in 'Paraíso'. How has that 'communion' been between you and the boys?
-Macarena Garcia: It has been very nice working with them. For almost all of them it has been their first project on television and they have great enthusiasm, naivety and a great desire to learn and work. They have the feeling that they are doing something very special, something that has happened to all of us when we have done something for the first time. This has been transferred to the team, infecting us with part of that energy of enjoyment.
-The series is inspired by that mythical 1992, a very mythical year for the recent history of our country. During the recording of the series, have you recovered from some moments of those years?
-Iñaki Andanaz: Memories have come to me a lot. Apart from the scripts, the work of Antón Laguna has also helped a lot, who have done a great job in the artistic. Just being on set was traveling back to those 90s.
-Macarena García: Then there is also something about the way of relating to friends, which has now changed a lot. I think it has happened to all of us that, when we went to the town on vacation, we had that feeling of a gang and lack of mobile phones. It is like a regression. There were also a lot of things that made my hair stand on end like finding a Game Boy, a VHS of 'Terminator', the cars, the looks of the time ... There is a wonderful work of art.