Macaco: "More festivals like 'Soltura' should be held"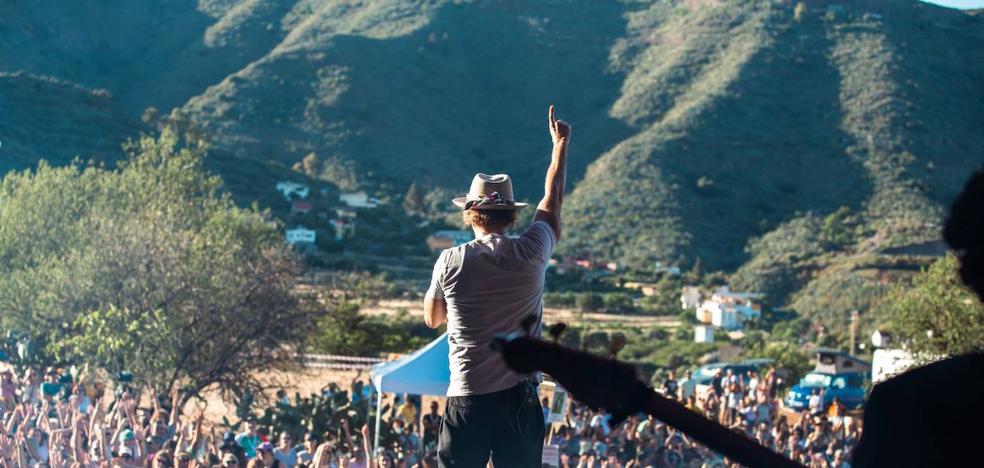 festivals
It is an event that advocates for sustainability and culture, which yesterday celebrated its second edition in the recreational area of ​​El Troncón
"We are happy to return to Gran Canaria without a mask"pointed out yesterday the singer Daniel Carbonell, better known as Macaco, before getting on the stage of 'Soltura', a proposal that the Barcelona artist described as
"beastly and amazing".
Precisely, Macaco and his band were in charge of closing yesterday, Sunday May 15, the second edition of the
Sustainability and Culture festival 'Soltura'promoted by the Ministry of Culture of the Cabildo of Gran Canaria and held in the recreational area of ​​El Troncón, Valsequillo.
Macaco and his gang in El Troncón.

The event, under which different artistic-cultural activities could be developed for all ages and audiences, brought together more than
2,000 people.
"Many more festivals like this should be held.
'Soltura' is an example of a sustainable event because everything that is happening on the planet is evident. Now there is an intergenerational awareness that is pushing this way of thinking and organizing things, "added the author of songs like 'Volar', 'Con la mano levantá' or 'Moving' on this artistic quote.
In addition to macaco, the duo Antílopez, Lajalada and Taburiente, among others, displayed their music on 'Soltura'.
The author of 'Volar' performs one of his songs in 'Soltura'.