Mabel Lozano gives a "reality slap" to pornography in the Casa de Colón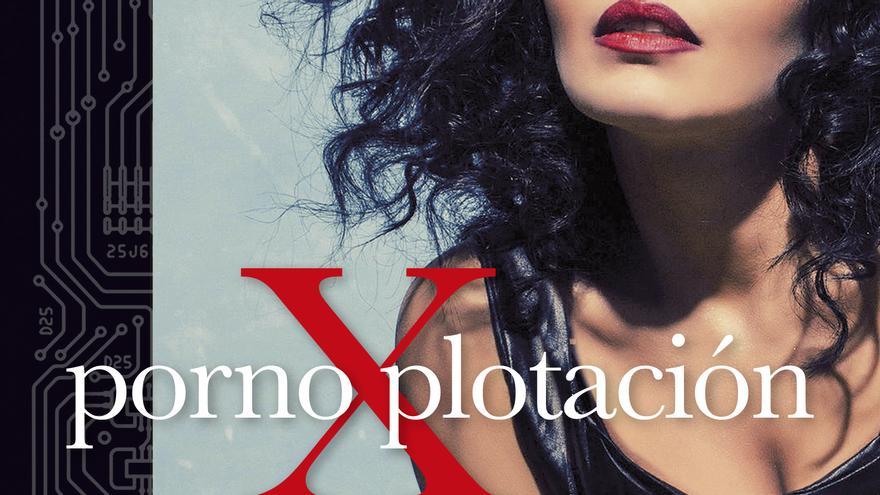 The Spanish film and television writer, director and actress, Mabel lozano, presents in the Casa de Colón his book 'PornoXplitación', a "Reality slap" for those who believe that pornography is alien to their lives.
The act that will take place on the day November 26, at 6:00 p.m., is organized by the Daniela – Oblatas de Las Palmas de Gran Canaria Program and the Equality Department of the Capital City Council, with the collaboration of the Casa de Colón. The aforementioned presentation is about an activity framed in the International Day for the Elimination of Violence against Women, which is commemorated on November 25. Along with Lozano, the journalist Begoña Vera Guanche will also intervene.
'PornoXplitación', by Alreves Editorial, is the latest book written by the social film director Mabel Lozano and Pablo J. Conellie, police expert in trafficking and exploitation of human beings, which talks about the sexual exploitation behind the pornography industry. This is a research work that they have carried out over four years to reveal to the world all the edges of this 2.0 prostitution.
The book is a wake-up call for inform and raise awareness about porn, a phenomenon that crosses digital borders and that can unleash devastating effects when it is ritualized by minors and adults on the streets, in schools and in homes with a simple click from the mobile.
Pornography is an opaque and powerful business, it captures deceived women and girls With succulent economic offers to work as webcam models, he exploits actresses and actors who end up devastated by a business in constant search of 'fresh meat' and amasses fortunes thanks to consumers, millions of increasingly young Internet users, including children, to the that you hook to control them through your data, your money and your life, highlighted in the book.
Lozano and Conellie have invested years of research and invested all their experience in this unique and impressive book, made thanks to brave and hard never-told real testimonies, which speak of broken dreams and shattered lives on both sides of the screen.
The writer, also author of the book 'El pimp. The real story about the prostitution business', trust that 'PornoXplitación' shake consciences and help build a critical view on pornography. Because pornography is an absolutely shady business that reports millions of euros exploiting, almost always, the most vulnerable. In addition, it whitens in many cases trafficking and prostitution, it specifies.
It points out that during confinement the use and abuse of pornography has been very high, because most of the people were at home, with internet access. Pages like the American Pornhub have had days of 200 and 300 million people watching their content. That is why he believes that prostitution has migrated to digital borders.
Lozano assures that some young people are educating themselves in sexuality through pornography and are learning a sexuality that is brutal, especially with women, a misogyny, a power and a submission that has nothing to do with reality. And the problem is that later they want to ritualize it in their life, on the street, at school and at home. Pornography incites violence against women and is not synonymous with sexuality, it is synonymous with power, violence and sexual exploitation, he summarizes.
Admission to attend the event is free, until full capacity is reached. To attend it is necessary Previous online registration on the Casa de Colón website: www.casadecolon.com, although a percentage of tickets is reserved for face-to-face registration at the beginning of the event.