Lydia Lozano breaks down crying in 'Save me' from La Palma: "I have no words"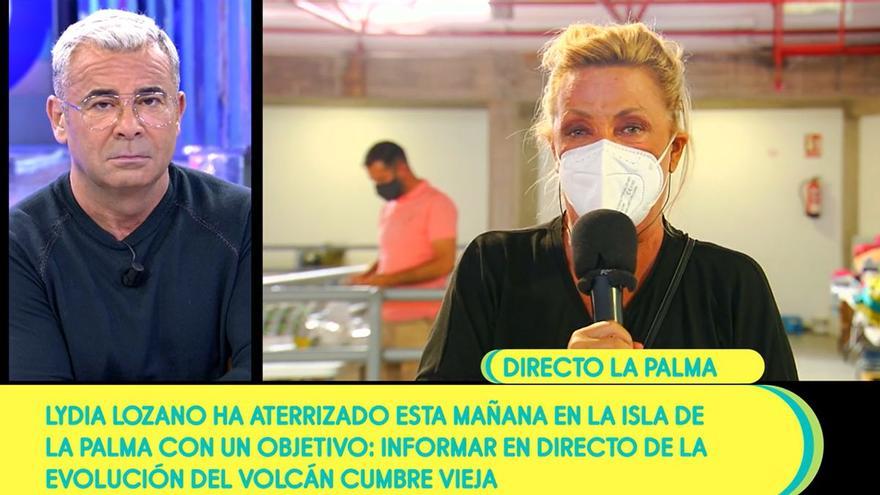 Lydia Lozano has arrived this Wednesday at La Palma, her native land, as a special envoy of 'Save me'. The collaborator has taken a plane early in the morning to be with the families who have lost their homes because of the lava. "Fight for us, protest, do what you have to do to make them listen to us," said a neighbor from the island.
Visibly moved by the atmosphere in the area of ​​the disaster, Lydia has confessed in a live how difficult it is to do this job, since her entire family resides there: "Every step I take I find someone who is helping or who is a friend of my cousin, someone who has lost the house who knows my family … People hug me, kiss me, ask for my help."
The journalist has insisted on the need to help all the people who have lost their homes due to the lava flows that are approaching the coast and could reach the sea in the next few hours. "They do not know what to do. They have not lost the past, they have lost the future," he said through tears.
During your connection with Jorge Javier Vazquez, Lydia has been accompanied by one of the affected palm trees. "I have no words," he confessed after hearing the testimony of the woman, who from one day to the next has lost her home "and the memories of a lifetime."
"We are not going to leave you alone, we are going to ask for the solidarity of all Spain", has assured the Telecinco gathering, which has completely broken before the end of the live show." We are on television and we have to cut, but I would have spent hours talking to them. When he hugged me, he thanked me, it's tremendous, "he lamented.