Luxury meals on board a plane … a formula to refloat the airlines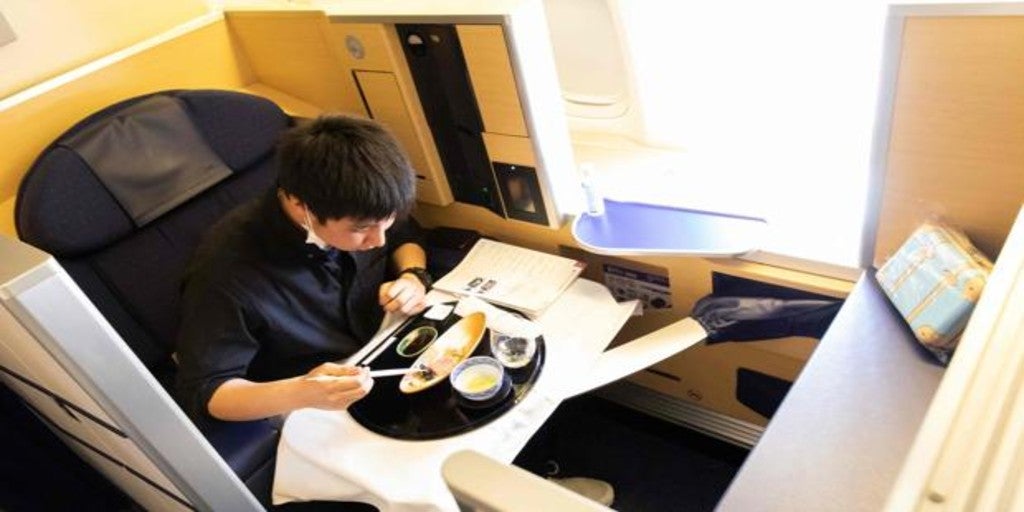 Updated:
Keep

Luxury meals, served on a tray on board an airplane by a flight attendant, but without taking off. It is the proposal that the airline All Nippon Airways (ANA) has launched to try to alleviate the effects that the coronavirus crisis has left on the accounts of the company, which between the months of April and December 2020 has lost some 2,500 million euros, according to AFP.
A "Restaurant with wings" in which for 460 euros, diners could taste foie gras, crab mousse and wagyu beef fillet, among others, on an airline plane. A menu that until now has been served to first class or business travelers on international flights.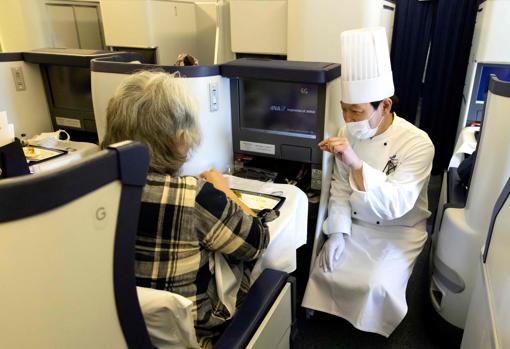 The experience, which sought to emulate something that until now was as common as getting on a plane, offered the "passengers" a dinner on board a Boeing 777 at Tokyo's Haneda airport, with tickets that mimicked boarding passes.
To ensure that all security measures are adhered to, so Only 60 people are allowed on the plane. Even so, the company does not skimp on details and has an on-board crew and all the details of a long-haul flight. Of course, without having to buckle up.
Despite the high price, 460 or 229 euros depending on the class, all reservations were filled in one day, a company spokeswoman told AFP. Seen the success, the airline plans to open its "restaurant with wings" on another eleven dates. And they do not rule out making it permanent if the virus restrictions are not tightened.