Lula Gómez shits on machismo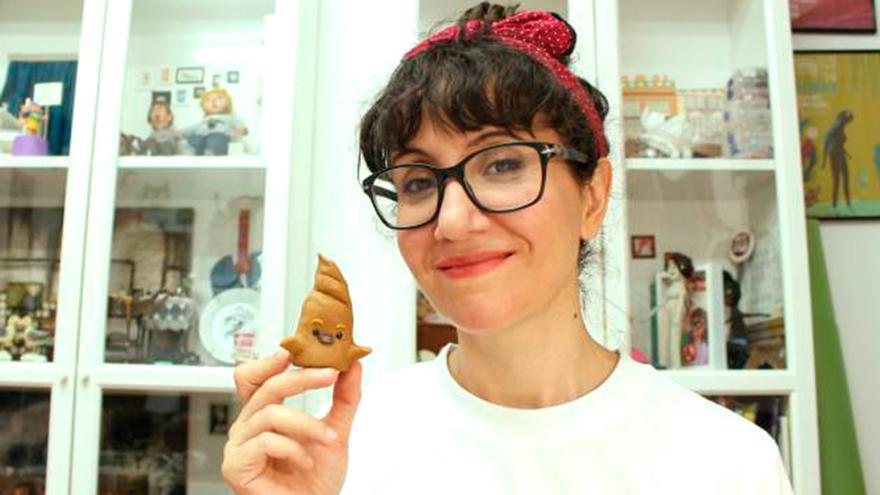 Argentina Lula gomez (Buenos Aires, 1976) presents within the framework of the 'Empoderarte' initiative organized by Gran Canaria Espacio Digital, on November 11, at 7:00 p.m., its well-known feminist animated series web 'You are a poop', made with the 'stop-motion' technique, which is disseminated mainly through Instagram where, today, it already has more than 136,000 followers. Founder and director of the Academy of Animation of Barcelona and co-director of the Stop Motion Barcelona Short Film Festival, Gómez tells her stories with which she fights machismo in just half a minute. The Lula Gómez conference It can be followed through the Facebook of Gran Canaria Espacio Digital itself, since the places to do it face-to-face are sold out.
Likewise, Lula Gómez will give a workshop on stop motion and feminist activism on November 12 and 13 (for which places are sold out) in which she will teach the basic tricks of this mode of creation through their own work, bringing those enrolled closer to the different techniques and proposing an exercise to experiment and apply everything learned in this two-day course.
Street harassment, control, violence, revictimization … All this in the mouth of talking poop representing macho attitudes. Well-known voices such as the Spanish actress and director Leticia Dolera, the illustrator Flavita Banana or the Argentine comedian Malena Pichot, who supported the project from its origins, have already collaborated in the series.
Gómez realized that she could talk about feminism from her trench that is animation. "The poops work as a mirror to repeat what the machistas say. That they are reflected as poop is too graphic and I think it works because it goes without saying something else ", says the South American. And all through therapeutic humor that also serves as a tool to rebuild. "Feminism needs humor and we have to appropriate it – not macho humorists who make fun of feminism– It must be used as a tool to cope with horror, but also to heal and think. Humor is a sign of intelligence, that's why it was also denied us for a long time, "he says.
'You're a poop' is about sisterhood. "I share women's projects all the time. We have to gain spaces that have been historically denied us: of creation, of words, of power and we have to appropriate them because nobody is going to give them to us and the way to do it is through sisterhood ", adds the Argentine.
"Women are at a level of oppression that just for the mere fact of speaking is revolutionary. Explaining things that we keep in privacy because we have been condemned to shame and silence is great to understand that we are not alone and that what happens to us, happens to many of us. I use the networks to disseminate and reach other women who do not have access to other types of books or readings and a network of knowledge and wonderful contention of the patriarchy is generated ", she concludes.