Luka Modric's magic potion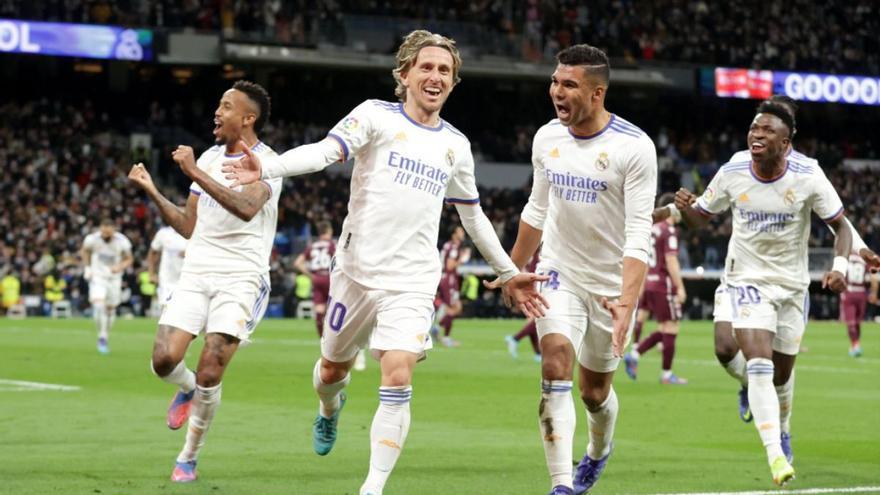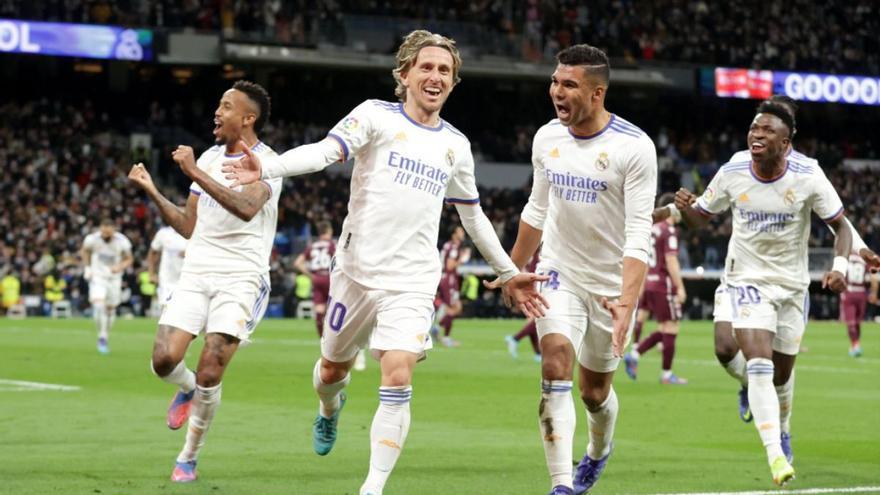 Each night Luka modric You receive a message with the planning of the specific training you will do the next day. send it to you Vlatko Vucetic, professor at the Faculty of Kinesiology from Zagreb with whom he has been working continuously since 2015. Luka and Vlatko have known each other since 2003, when a young 17-year-old Modric was tested along with the rest of his teammates Dynamo Zagreb. Since then, the player has repeatedly visited Vucetic in the following years without particularly highlighting aerobically and anaerobically, beyond his interesting recovery speed.
However, in 2014, after undergoing blood lactate tests with the Croatian team, the professor gave the footballer some guidelines to optimize his performance. The results convinced Luke who began to work more closely with vucetic. In an interview to the Croatian media 'Sportske Novosti', the coach revealed that Modric "works every day on prevention and development to keep his performance at a high level".
Since then, Luke lands in training Real Madrid half an hour before the rest of the players to carry out various injury prevention exercises, and at the end of training he follows his personal work routine. It's what Vucetic calls "an intelligent training system." The Croatian, who enjoys an orderly life with his wife and three children, knows that this is the price to continue being an elite footballer at his age, and he assumes these sacrifices, among which is exercising in the gym of his home on days off. In fact, Modric barely enjoys three days a year without activity, because during the holidays he does swimming training.
"Skeptical and Reserved"
The personalized training you receive every night includes toning exercises, prevention with rubber bands and warm-up work to exercise all muscle groups before the start of training, emphasizing the lower extremities. To that add alternately imitation exercises of passes and shotschanges of direction, strength training with weights... And when the work is on the day after the game, then a recovery training is applied to accelerate it.
Luka is an example of professionalism in his preparation, but it wasn't always like that. When he started working with Vlatko, the trainer recalls that he "was skeptical, reserved and distrustful. Sometimes inconsistent. But noticing an improvement in terms of physical condition, he has been more demanding with himself. The objective is to prolong his career and I think he will be able to play like this up to 38 years for how he knows his body and the work he does with it. In my opinion, the limits are exclusively a question of the head".
Modric's strength is his ability to accelerate in the first meter, applying rapid and unpredictable changes in the direction of movement without touching the ball. And to his technical qualities he has added a very efficient level of energy capacity. Adding the ideal choice of movement and rest during the game. Something fundamental for him as for Leo Messifor example.
eat a lot, eat healthy
To all this he adds another decisive factor in this magic potion that keeps him at an extraordinary level for his age: the nutritional aspect. Luka opts for a high-protein, low-carbohydrate diet. To start, classify the food groups to keep your metabolism balanced. Something that does not prevent him, for example, from consuming sushi two or three times a week. His diet, which strictly avoids junk food, is rich in fish, eggs and chicken. Modric does not take carbohydrates after 8:00 p.m. and is committed to adding daily proteins from the foods he consumes a daily protein bar and shakes that complete that protein intake. It is the 'magic potion' of this dazzling Modric who will lead the Real Madrid before him PSG this Wednesday at Bernabeu.