Luisgé Martín wins the Herralde Award with 'One Hundred Nights'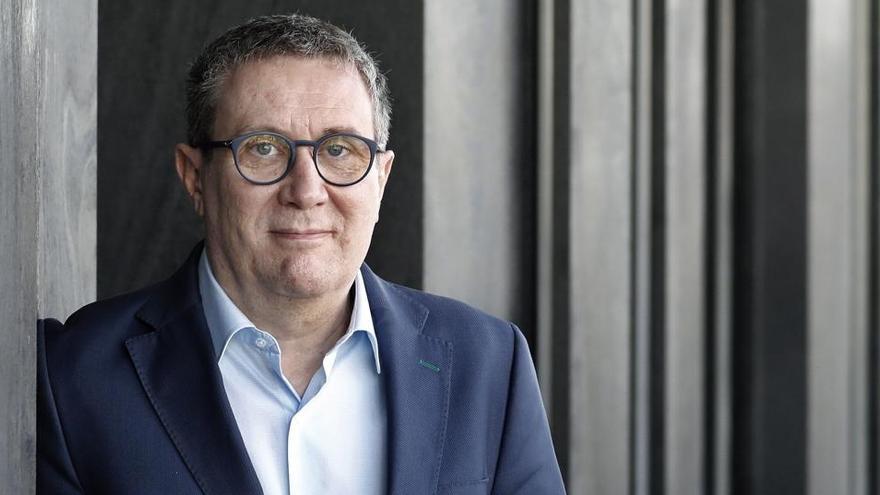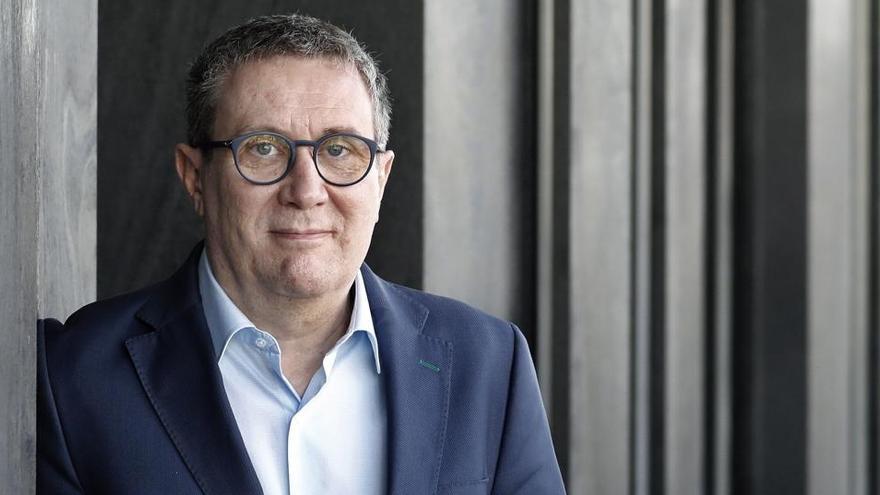 The Madrid writer Luisgé Martin has won this Monday in Barcelona the 38th edition of the Herralde Award novel with the work 'Hundred nights', in which he deals with loyalties and infidelities in relationships.
Martín, who will receive the 18,000 euros endowment of the award, had presented himself under the pseudonym María Slut, and in the last vote he won the finalist 'Los llanos', by Argentine Federico Falco, presented under the pseudonym Pedro B. and the title 'Drawings on an empty landscape'.
The jury for the award was made up of the bookseller Gonzalo Queipo (Infames Types bookstore, Madrid), Gonzalo Pontón Gijón, Marta Sanz, Juan Pablo Villalobos and the editor Silvia Sesé.
In 'One Hundred Nights', Irene travels from Madrid to Chicago to study at the university and as part of his academic training he reviews laboratory work on the sexual behavior of rats, which give certain clues about the fidelity or promiscuity of mammals according to their sex, but he also investigates these behaviors in humans and begins a journey in which the experiences herself.
In the post-ruling press conference, Martín stressed that it is the first time you use a woman's voice, and in this case it appears in the first person: "It seemed more sensible to use that woman's voice to talk about promiscuity, to avoid all the clichés about the promiscuity of men or homosexual promiscuity."
Between Madrid and Chicago, Irene becomes a detective who tracks missing people and spies on other people's lives.
Irene's existence is marked by the men with whom she relates: an adulterous American millionaire, an Argentine, who has a painful secret and whose family has a dark past linked to the history of his country, her Bilbao husband who hardly knows anything of her and a childhood relationship whose first experiences left their mark.
Several relevant female characters are also incorporated into this exploration of love and sexual desire.
According to the editor Silvia Sesé, the winning novel explores the different forms of love and the diverse sexual behaviors, some radical and extreme, at the same time that it draws up a record of loyalty, infidelity, unspeakable desires, taboos, half-truths and deceptions that surround our relationships. "
As a game, the author incorporates a series of adultery files that he asked some friendly Spanish writers to write to him, in an "exercise of literary promiscuity" in which Edurne Portela, Manuel Vilas, Lara Moreno, Sergio del Molino and José Ovejero participated. .
On behalf of the jury, Gonzalo Pontón Gijón considers the winning work "a moral fable with detective and scientific traces", Marta Sanz sees it as" a hybridization of the thesis novel and fairy tale ", and Juan Pablo Villalobos believes that it is" the fantasy of a perverse moralist and that of a social anthropologist, that is, the fantasy of the novelist who through fiction he finds a way to explore our unspeakable habits. "
For the publisher Silvia Sesé, this novel enters into dialogue with the rest of her work and deals with topics that she has addressed before.
'One hundred nights', Martín has revealed, was born from "a reading of the newspaper in which a sexological report from ten years ago appeared in which it was said that 55% of men and 46% of women declared that they had been unfaithful, and then the question arose as to what would happen if some of those who had said they were faithful lied. "
The Madrid author admits that he is "a novel about infidelity, but also about desire, sexual promiscuity and the forms that the lie takes to express that desire ", and detects that" there are three novels in one: a thesis novel, moral or amoral and in which a series of ideas about behavior are sustained; also an erotic novel and, on the other hand, it is a thriller with crime and investigation ".
Luisgé Martín detects that "the structure is somewhat more complicated than usual" in his previous novels and that the only thing that does not connect with his literature is that this is "a vitalist novel."
The finalist novel, 'Los llanos', was born, as its author explained in a connection from Buenos Aires, of two obsessions: "How to tell the passage of time and how to tell the landscape of the territory where I come from, the Argentine Pampa, synthetic, easy to describe, simply with a horizontal line ".
'Los llanos' focuses on a writer who, after being abandoned by his boyfriend, decides to return to the countryside, where he rents a house and spends time cultivating the garden and raising chickens, while trying to understand the reasons why he was rejected and it recalls the history of its ancestors, who arrived from Piedmont at the beginning of the 20th century.
"Telling a story changes whoever tells it"says the protagonist of the finalist novel, who understands writing as a way of attaching himself to life.