Luis Morera releases a new album, entitled: 'Amor Infinito'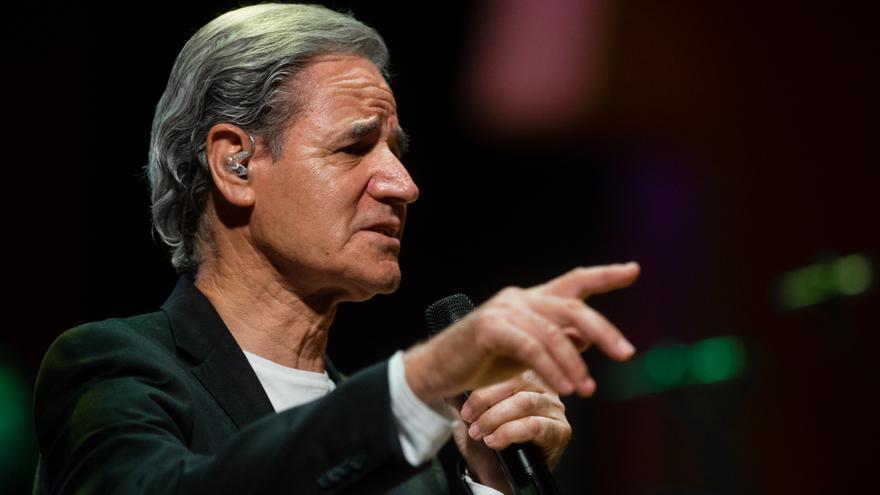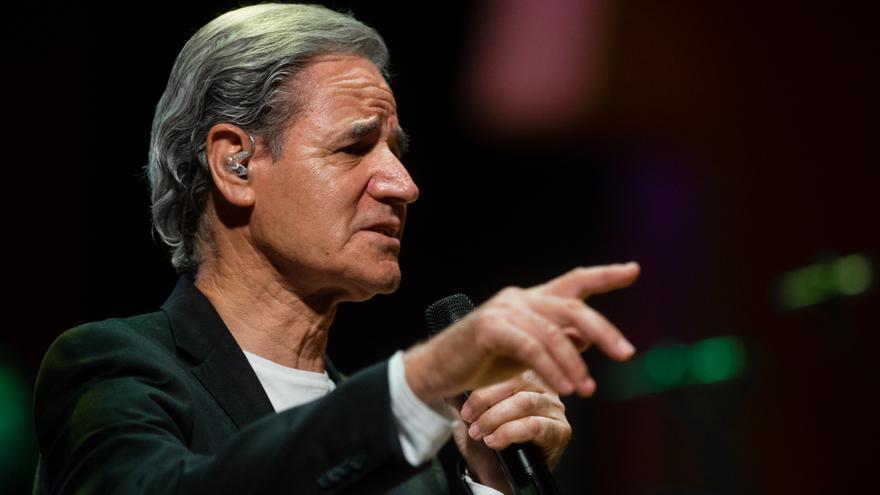 The artist from La Palma Luis Morera will present in December his new album, entitled Infinite love, a collection of 12 unreleased songs in which he has put all his background and his experience in each verse and in each melody. "It is a very thoughtful album, in which my entire career is concentrated, my 74 years of existence, which continues to revolve around life and the elements that make it possible, nature and the human being, to which I return to pay tribute, because we only have one life and we have to be grateful for it every day we live. " The album has the collaboration of the Promotion Society of the Las Palmas de Gran Canaria City Council.
The album already has several dates for its live presentation, starting with the December 11 at Circo de Marte Theater, in Santa Cruz de La Palma and the December 26 at José Antonio Ramos Auditorium, in The Gran Canarian palms. All the compositions bear the signature of Luis Morera, who has had Augusto Baez as an arranger, "I have been counting on him for many years, he is a magnificent pianist and he is also part of the group that accompanies me, of which they are part Jaime del Pino (low), Carlos Martin (guitar) and Toto Noriega (percussion) ". Other guest musicians have also participated in the album, such as Hirahi afonso (acoustic guitars), Yuniel Rascón (flamenco guitars), Jose Antonio Pulido (cello) and Jairo cabrera (Herreños whistles).
The songs of Infinite love they are just one part of Luis Morera's creative process, also immersed in his pictorial and literary work, "my paintings, my poems and my songs are part of a whole, they cannot be dissociated, everything is in the same context", affirms the artist, who admits to leading an anarchic life, "I don't know what I'm going to do when I get up and look at the sky from my window. I can paint, sit down to write or suddenly a melody comes to me that I start to work with."
In this work, music and painting intersect in such a way that each song is represented by one of his paintings, which will be projected when that theme is played at their concerts. "My life is that, poetry, painting and poetry", adds Morera.
Musically, the album is based on the Canarian rhythm, there are ballads, chopping wrapped in blues, "a mixture of current times with tradition, something I've been doing since we started with Taburiente", he says. His creative process begins with the melodies, "it is the first thing I work on, the music, and when I have it I put the lyrics in, for me it is a more natural process, doing it in reverse seems more forced, because the lyrics have their own rhythm and condition a lot when composing ". Luis considers that the album is very "spontaneous, but I don't intend to invent anything, it is an album that defines me as a creator, it is my life".
As for the stories he tells, "there is a concept that is repeated in all songs, nature and living beings. The place where we live and the people with whom we share that place." The song that gives the album its title is dedicated to his wife, Silvia, who died a few years ago; From my window It is a look at the clean sky of his home island, in which he talks about his connection with heaven, with a new day, with life; Viewpoint of the Universe talks about that point created by Morera himself in the municipality of Tijarafe, inspired by Greek culture and the mythological figures that define the universe and that are worked in ceramic over a space of about 400 meters, in which he proposes to "look more to heaven than to the ground "; Flight of the butterflies he speaks of that environment of the viewpoint, "in which animals cross, we can observe the flight of birds and remember characters from our ancestral culture." There is also a tribute to Néstor Martín-Fernández de la Torre, "another multidisciplinary artist, creator of modernism, in which I rely to describe Las Palmas de Gran Canaria through its architecture, its Poem of the Elements".
However, the disc does not include any reference to the latest events that the planet has experienced, "I have not included anything related to the pandemic or confinement, it is true that the recording process has coincided in time and that it has made it difficult to final process, which is already difficult in the Canary Islands due to the fragmentation of our territory and because I work with musicians who live on different islands and work on other projects to survive ", but Morera only has one wish regarding the health crisis," that it disappears as soon as possible. As an artist I live almost confined throughout the year, but it is my way of living, that is how I have lived most of my existence, it is a choice ".
Recorded on the Four Giants Studios, under the direction and editing of Toto Noriega, Infinite love is an intimate album, which comes at a very creative stage by Luis Morera, existentialist and open to a world that he looks out from his window every day to "give thanks for being able to live another day"