Luis Landero: "Europe is now only united by the euro and the vaccine"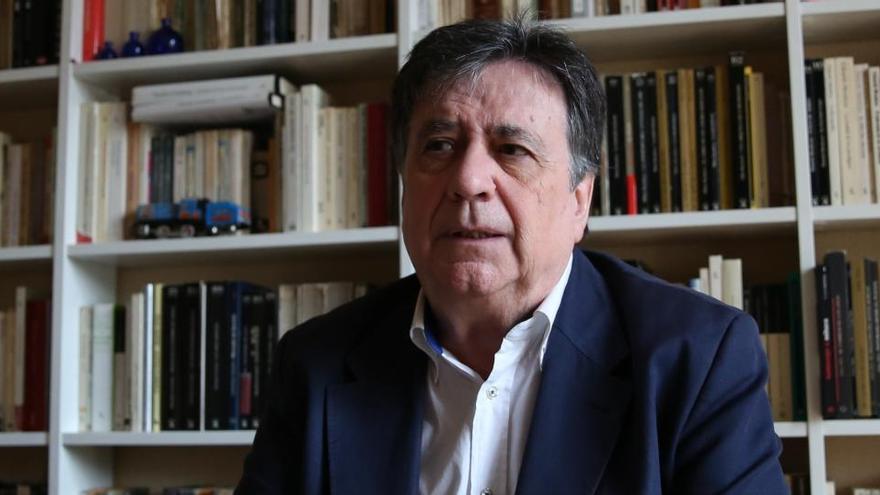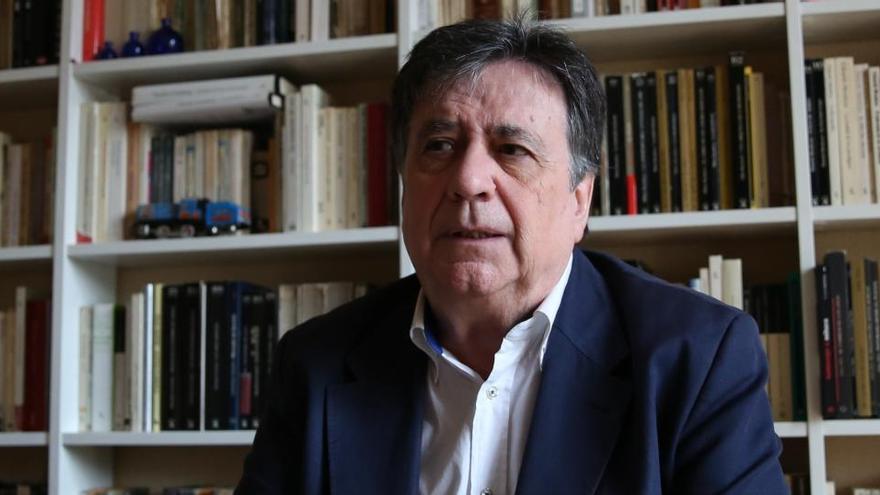 The writer Luis Landero believes that currently the past "matters very little" and regrets that the idea of ​​Europe is fading Because, he assures, although it is the result of more than two thousand years of civilization, currently only the euro and the coronavirus vaccine unite it.
"Europe is the result of more than two thousand years of civilization and what unites us are Plato, Mozart, Cervantes, Shakespeare, Darwin … That is why the idea of ​​Europe is fading, because the elements that unite us are being lost "and now it's just "the euro and the vaccine", says Landero (Alburquerque, Badajoz, 1948), who has just published 'El huerto de Emerson' (Tusquets).
As an anthology of moments from his past, the writer describes this book, in which he talks about his memories, the readings that have accompanied him and his writing.
A book in which he has gone "for a walk" through his past to see "what he found": "and I am finding things because in the past there are more things than we think; they are lethargic and we have to look for them and relive them"
But he believes that memory is little cultivated today because, he says, "the past matters very little, as evidenced by the fact that the Humanities have been discarded in the educational system." There are too many things to attend to in the present and the past does not interested, indicates Landero.
In 'Emerson's Garden' appears the Landero reader, the writer, and the teacher, but also the one who had experiences as a child and youth in the rural world in which he grew up in the 1950s and in the Madrid that welcomed him, although he assures that it is not at all a continuation of 'El Balcón de Invierno' (2014), his most autobiographical book.
For Landero, winner of the National Narrative and Criticism Award and whose latest novel 'Lluvia fina' was chosen the best of 2019, being a writer is something too diffuse to be considered a profession or a trade.
"There are professional writers who play it safe and when they start to write a story they are convinced that it will come out. Not me ", says the writer, who adds:" Imagine that you are going to have surgery and you have a surgeon who is like me, who does not know if it is going to come out or not … I do not feel professional at all in the profession of write, even though I've been doing it all my life. "
He also assures that he is not a specialist in anything: "I know a lot of things but they are all mismatched, his father and his mother "and he just thinks he was an expert in something at the time he played the guitar, he remembers.
Landero highlights in his book, as he transmits to his students, the need not to lose "the capacity for wonder", something that he believes is currently more difficult to maintain due to the excess of information.
"We are very knowledgeable but not very experienced and we live second-hand, from what they tell us, but we do not think on our own, "says the writer, who believes that we must train this capacity for wonder as Luis Buñuel did with his imagination:" every day he made up a story, had Whether you want it or not, for half an hour, "says Landero.
The writer also assures that there are few "those who read with their own eyes and they listen with their own ears ", since" it is much more comfortable to let yourself go with the flow "and considers that it is necessary to" claim the right not to be too informed ", for mental health.
"People eat headlines"
"Immediacy makes people feed only on headlines, all short and immediate and that is something absolutely impoverishing because it doesn't go deep into anything. The excess of information and living shipwrecked today and in the immediacy is something alienating", he insists.
He also vindicates slowness in these times, something for which reading trains us, he says. Although not as slow as his cousin Paco, whose "slowness became infuriating", as he recalls in the book: "if he had to make a decision, he used to say: 'I'm going to the head' and we all already knew what he was going to do. to do there: to think and mature the decision ", as the gods and the prophets did.
From his childhood memories, he also recalls how in his townor the men were the "epic" and the women the "manners". In the 1950s in the world in which he grew up, from "middle-aged peasants", women "were the ones who solved everyday and practical matters, the Aristotelians", while the men were the Platonists.