Luis Helguera begins the hunt: there will be reinforcements on all lines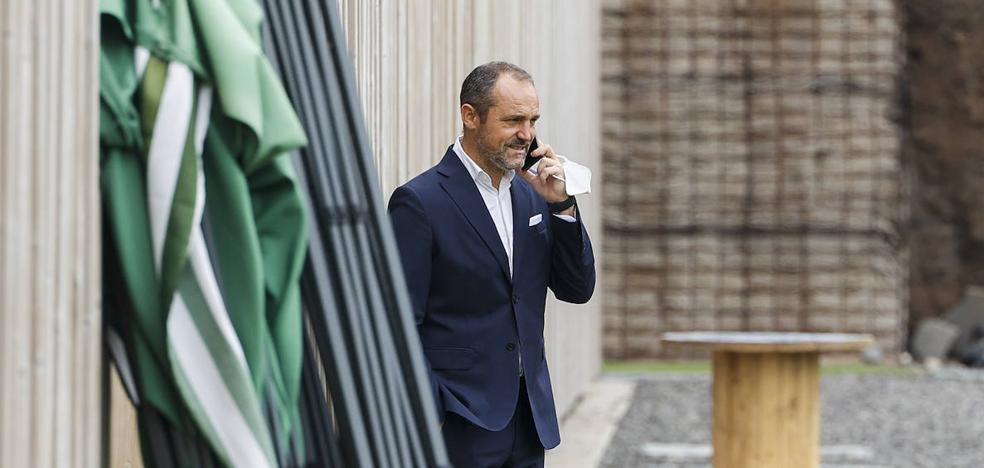 second division
The sports director of UD Las Palmas is already working to strengthen the squad, in view of the escape of those on loan and of several players who are ending their contracts
No time for regrets,
UD Las Palmas is already moving to draw next season, which is expected to be even more ambitious than this one, finished for the yellows after the promotion promotion's defeat in the Canarian derby. Thus, Luis Helguera, sports director of the club, combs the market to put García Pimienta, who will be the boss on the island bench, the best possible team.
In view of
the possible exits of several of the members of the group, some because
they end assignment and others because they will not renew or because their contract will not be extended directly, the yellow manager must tread very finely because there will surely be movement in all the lines of the line-up. Reinforcements that will have to improve, obviously, what Pepper already has in his hands.
Starting from the back to the front, the goal is already a headache. A
Álvaro Valles, whose contract ends on June 31he does not lack girlfriends and everything indicates that it will fly to another home. His end of the season has not gone unnoticed by anyone and Las Palmas has a difficult time retaining the Andalusian goalkeeper.
Álex Domínguez, for his part, returns after a transfer that was not entirely positive in Ibiza, where he did not add the expected minutes for his professional development
to the. Raul Fernandezthat
lost the place with Pepper, he will try to convince. In Miranda de Ebro, in addition, they place Raúl Lizoain, an old acquaintance for yellow fans, in the orbit of UD.
In the rear guard movements are also intuited and
the main mission will be to find a substitute for Sergi Cardona, who is targeting Getafe. The Catalan was indisputable all year and never had a natural replacement. Benito can be a sporadic solution, but not a player to be the starting left back. This is how they understand it in the club, after the villager did not settle as a lane.
In the rear axle, it is normal that
Eric Curbelothe best back, extend your bond as a Las Palmas footballer, but quite a few Second Division sports directors like it a lot. The satauteño, however, prioritizes remaining in the team of his life.
In the engine room there will also be new names. But for this you have to
release Unai Veiga, which does not count. Fabio, like Eric, has a place in the squad. The return of Enzo Loiodice, in whom there are blind hopes, after injury will be one of the best signings for the 2022-23 season. Like that of Pejiño, who against Tenerife felt like a footballer again, and should be vital in the new project that is coming.
on the attack,
if you want to get promoted, you need a striker who promises goalsas Valladolid had with Weismann, Almería with Sadiq, Girona with Stuani or Eibar with Stoichkov this campaign.
Mujica and Sadiku end contract, and although they are talking to both, Helguera wants to give a blow of authority up front with a player who can make a difference. Hernani will go where he himself came from. He is interested, however, in extending Rober's loan and keeping him for an entire course, but it seems extremely complicated.