Luis Garicano: "The ESM is cheap and it is not a rescue, let's use it" | Economy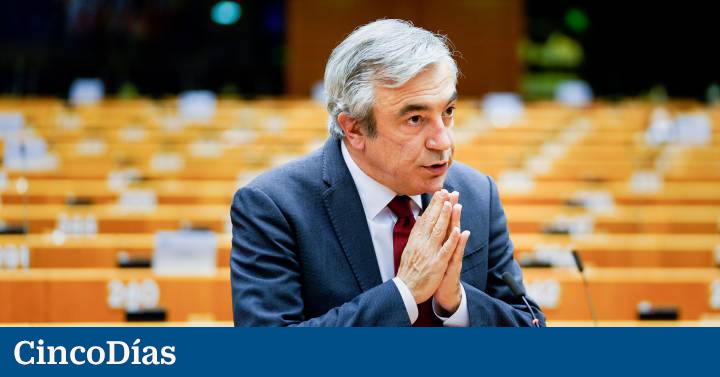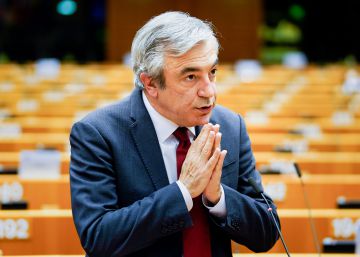 "In Europe there is an opportunity to move to a more stable Economic Union" in response to the Covid-19 coronavirus pandemic, and that may mean "that they give you more money, but also have more responsibility," says Luis Garicano (Valladolid, 1967), renowned economist, MEP for Citizens and vice-president of the European liberal group.In the case of Spain, Garicano – who attends this newspaper by video call – considers it "essential to achieve a comprehensive State Pact for reconstruction", betting on consensus between Cs, PSOE and PP, which would require "lowering the political polarization." His party, he defends, is already doing so by supporting a government that he does not like in exchange for modulating his measures, but asks him for "commitment to a reformist agenda" and avoid "stumbling blocks" such as that of the labor counter-reform.
How do you see the PSOE-UP-Bildu pact to repeal the labor reform?
I find it very serious, it is sloppy because of the lack of communication, allies and content. Labor has been the main reform that Spain made during the crisis, trying to solve the biggest problem in our market: that the reaction to a drop in demand is the loss of employment. It introduced internal flexibility mechanisms that facilitate adjustments without resorting to dismissal. Eliminating it would have very serious consequences: economic uncertainty, more layoffs, and loss of confidence of our European partners and the markets.
Has this pact put the government's stability at risk?
It shows that the government is caught with pins. [Pedro] Sánchez is willing to do whatever it takes to continue existing. [Pablo] Iglesias wants a government without any center-right party. There may come a time when the most reasonable sector of the government gets tired, that would be very serious.
Why did Cs decide to support extensions of the alarm state?
Cs is where it needs to be, despite our criticism of what seems to be a bad government, we use the seats to ask for an alternative plan B to the state of alarm, the payment of the benefits of the ERTE and to unlink them from the state of alarm. Particularly in the tourism sector, but in all of them, we must make a gradual withdrawal of coverage, accompanied by the growth in demand, or we may have a catastrophe.
Would Cs support the Budgets of this coalition Executive?
We are not on that screen yet. But things like the one we started the conversation with do nothing to build that trust.
Do you think the Executive's economic forecasts are credible?
I am afraid they will fall short. Tourism is 15% of the activity in Spain. With the quarantine there will be no tourist activity this summer and we have already lost spring. We can approach 15 points of GDP lost in the year. If we add that it has been two months of complete closure, that each week is 0.8 points of GDP, and that we still do not have total activity, we will have numbers from 15% to 20% [de caída del PIB].
And for when the recovery?
There is epidemiological uncertainty: there are scenarios with a second outbreak, without it, and with a vaccine. While there is not one, we will be with a very reduced activity. It is the idea of ​​the Nike logo: a very strong fall and then a slow and laborious comeback. Spain has five peculiarities: a worse outbreak; a much greater tourist activity; a higher public debt; a complicated demography, and a government with populist elements that seeks to divide and does not create trust. It has many ballots for a complex and slow recovery.
Can recession lead to financial crisis?
As we go longer without growing, the balance sheets deteriorate and, as much as the EU tries to protect the credit circuit, it ends up affecting the banks. If things continue to go wrong for October or November, we could see a financial crisis.
How do you assess the Government's financial response?
I miss coordination with us and the PP. That would have increased confidence, the quality of the measures and would have decreased their ideological burden.
Is it the case of the minimum income?
I don't know the details yet, but it must be sustainable, helping people to enter the job market and who has been left behind. Spain has serious problems of poverty as a consequence of this crisis.
When should we start to clean up public accounts?
If we do not want conditions from outside the markets or our partners, we are responsible. It is never too early to do so. Sustainable public finances are the guarantee that you have sovereignty.
Will the priority be to cut spending or raise revenue?
The highest priority are reforms that promote higher growth: improving the labor market and the education system.
Is the EU solution enough? Should Spain go to the MEDE?
There are three lines of defense. The first is the ECB. It would give him an outstanding, he has reacted quickly. He has proposed a plan of 750,000 million euros in the purchase of assets due to the pandemic, buying around 35,000 million a week. But the decision of the German Constitutional Court questions how long it can go. A second is three programs approved by the Eurogroup and the Council. The SURE, which is 100,000 million in support of unemployment insurance. If Spain gets 10 billion, it covers a month and a half of unemployment and ERTE. The ESM, the former rescue fund, has created a 240 billion euro pandemic fund. The conditionality has been removed, it does not require you to cut or enter the troika. Unfortunately, both Spain and Italy have cut the possibility of access. My position as an economist is, if it's cheaper, and it's not a bailout, let's use it. They are another 20,000 or 30,000 million. And the European Investment Bank, a line of 25,000 million that is insufficient compared to the level of state aid in Germany, which reaches one trillion. The third is the recovery fund.
And what do you expect this Franco-German proposal to be?
It is essential that the Franco-German project maintain an amount of direct support of 500,000 million. They have to be guaranteed by the Community Budget.
When could that project be ready?
It is embedded in the proposed seven-year EU Budget, an agreement that was already very difficult. The ideal would be a face-to-face meeting of heads of government in June or July and that we negotiate all summer in the European Parliament It would not be surprising if we went to autumn.