Luis Enrique: "Italy is in a period of change"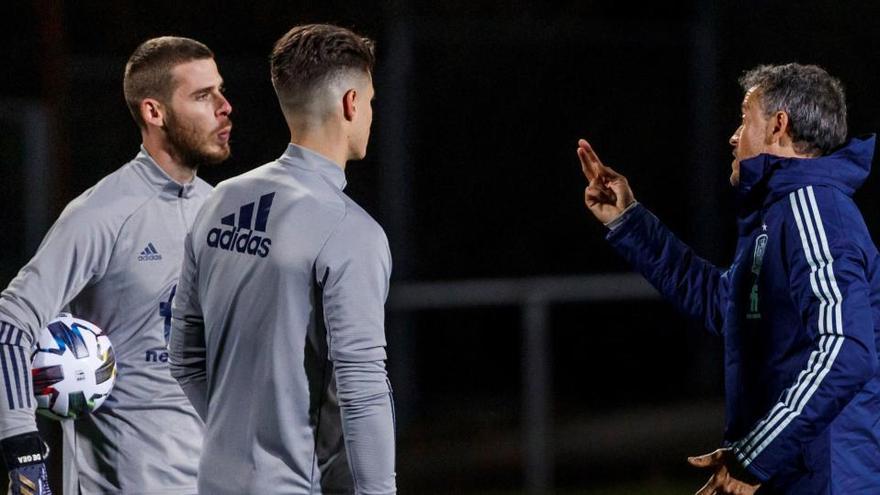 Luis Enrique Martinez, Spanish coach, analyzed Italy, rival of the Spanish team in the semifinals of the League of Nations, of which he said "is in a period of change" and "wanting to regain the level" he had.
"Italy is in a period of change after the disappointment of not being able to reach the final phase of the last World Cup. They have young players, with an offensive profile maintaining their defensive strength," he analyzed at a press conference.
Luis Enrique defended the League of Nations competition, by avoid inconsequential friendlies of the national teams, and showed enthusiasm for winning the title.
"It is far but there are no other dates and we really want to lift a title. We have to recover competitions that we have not been able to celebrate. It would be wonderful to win it. I have always been favorable to this competition because it avoids friendly matches that rarely bring interesting things. It seems like a great success to me and as a coach I am delighted to be able to participate in it ".
Y did not place Spain among the favorites, aiming at the other semi-final between Belgium and France, the teams with the best moment.
"The best team right now is Belgium and the second is France, as the ranking indicates FIFA. Italy may be like us because they are eager to regain the level they have had, but I see the other two teams ahead. It will be nice to try to reach the final to see if we can give a joy to Spain, "he said.
The duels against Italy left an indelible image in the past, with Luis Enrique with his nose broken by an elbow from Mauro Tasotti. For the current Spanish coach it is a forgotten anecdote.
"It took so long that it erased everything. It is no longer a bitter memory, it is an anecdote in my career. I have faced Tasotti on benches and it is something that neither he likes to relive and for me it is indifferent. I would not change anything about my football career, I would repeat all the steps and troubles that also take place, "he said.