Luis Enrique: "In the national team we have never had it easy"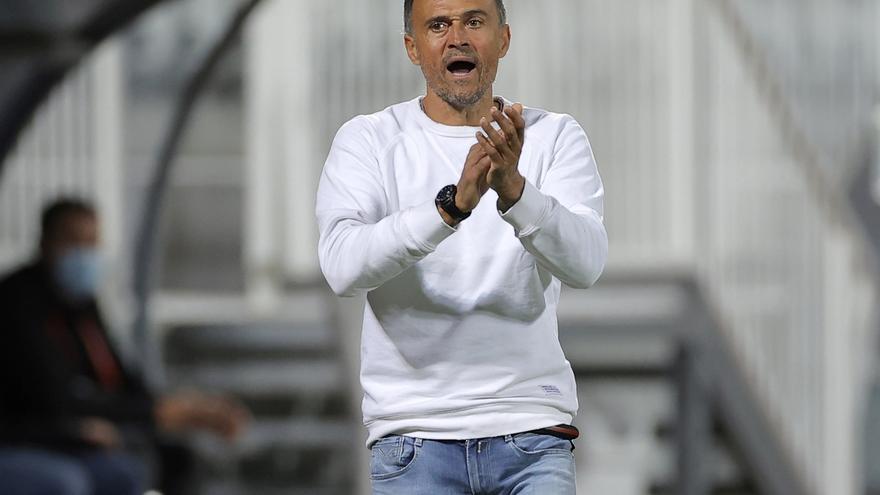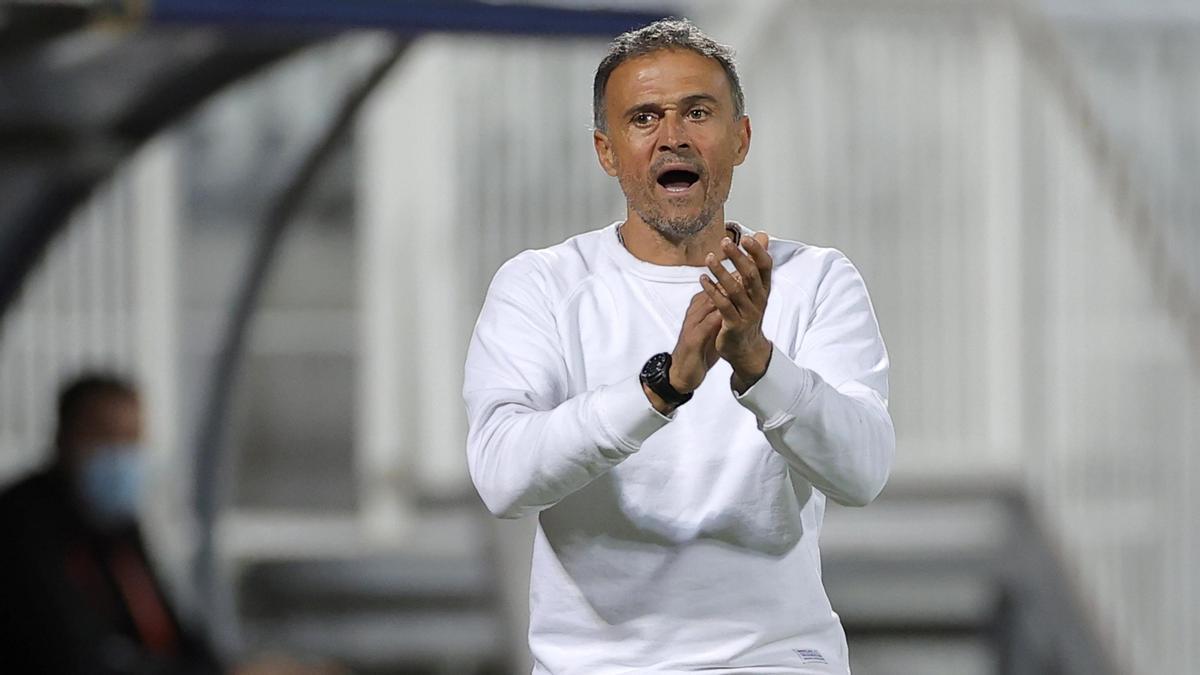 Luis Enrique Martinez, Spanish coach, assured that they took a deserved victory for Kosovo (0-2), where he suffered the whole game and admitted that it was like "a complicated delivery".
"I have suffered the same the first as the second part because I have seen many inaccuracies. We were not precise in the pass, the field did not help, the grass was hard and it was difficult from the beginning. The second goal was a great relief and for the game to end, to see the result that we all expected, "he said at a press conference.
"It has been with childbirth and complications. These types of games are always difficult, this month is not the best to compete and it has cost us from the beginning with many failures in easy passes. In the end we take the three points, equality is there, as we have seen with the victory of Greece against Sweden, "he had said before on Teledeporte.
For Luis Enrique, his team deserved the victory and the moments of uncertainty that he overcame were due to the rival's qualities. "Kosovo is direct because it knows the way we have to press. The players who have failed are the first who do not want to do it, there are things to improve but I am left with the attitude and the sacrifice. The national team never disappoints me."
The Asturian coach ruled out that Kosovo enjoyed more chances than Spain and highlighted the equality that prevails in the world of football today, which means that there is no team capable of winning several games in a row.
"There have been occasions due to our inaccuracies but when you see players of this level fail things so clearly it is that something happens on the pitch. We deserved to win, we have carried the weight of the game and we have had clear chances. Equality prevents today from winning four games in a row ", he valued.
And he has already focused on the last two days in which Spain will play the direct pass to World Cup 2022, with the certainty that they will have to overcome difficulties.
"We have to go to Greece, where it will surely cost us because they have a chance to be second, and also to beat Sweden, which we have not beaten in recent times. There will be teams that score points earlier, "he said.
"In the national team we have never had it easy. What is generated around, the pessimism that exists, is never easy. The group deserves a ten, they want to improve, the idea of ​​being a stronger team, making changes, the philosophy is the same but we are not the best in the world. Any team can beat us as it happens to the rest, "he said.