Luis Enrique: "I said I was optimistic, it was not a pose"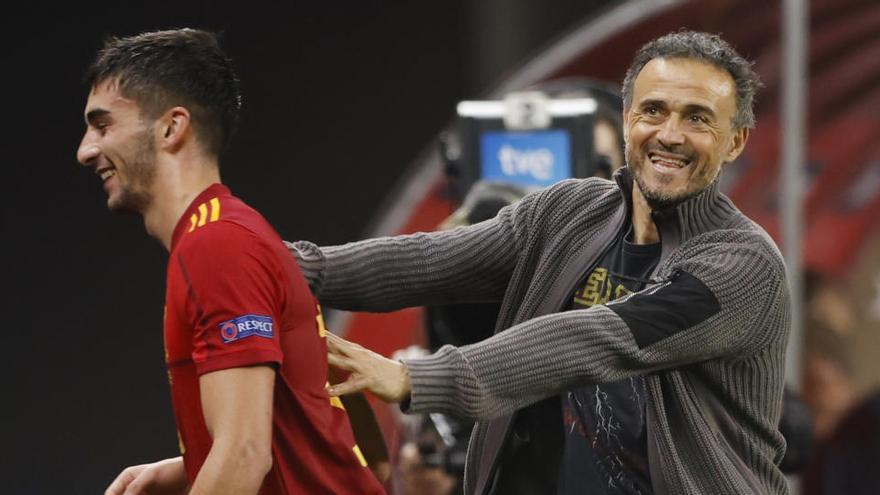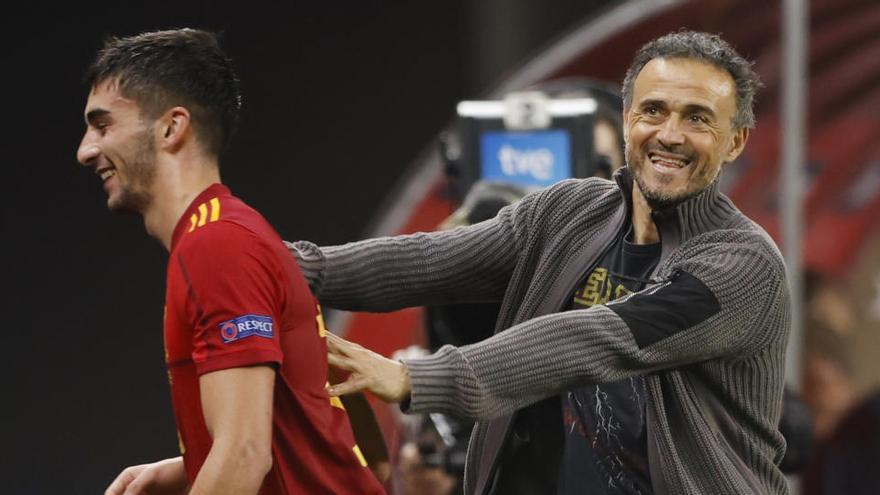 The national coach Luis Enrique Martinez he was happy for the game played this Tuesday against Germany, a good proof that his optimism about his team "it was no pose", and wished I could serve them as"an impulse".
"The game makes me happy for the players because the result does not stop endorsing what you work and seek in the games. In the previous ones we have not reached the result, perhaps because we were not precise, but I said I was optimistic and it was no pose", Luis Enrique pointed out at a press conference after the game.
The Asturian believes that the good game can help "maybe people get excited" and that for "the players it is a great reinforcement. "But not because of doubts about their level, they know they have it. Our goal is to reach the 'Final Four' and I think this must mean a lot for the players and I hope that they want to return in March," he said.
"I hope this match is a boost. I have always transmitted that what I saw I liked and as a reinforcement I think it comes in handy. We have planned the game as if it were one of the quarterfinals of the Eurocup, and the team and the players have been outstanding"he admitted.
In addition, he made it clear that good performance should serve the players "not to relax", but clarified that none of those today will have any advantage because "in order to come they know that they must be fit and that they must play even if there are exceptions. "The best message for this group of 'thirtyypico' is that to come here they have to fly in their clubs, that I think is the most fair thing," said the man from Gijón.
Luis Enrique felt "the same as all the fans: happiness and joy." "For us it is very important because of what it means to return to the path of victory through a good game, a good game and because of the reinforcement it means for the players," he remarked.
"From within we feel that in this phase we have not deserved to lose any game. We have scored 13 goals and conceded only three, there are the numbers, from there each one can draw their conclusions, but I am relying on what I am seeing in each game, "added the coach.
This one did not want to personalize in any player and remembered the 26 that have formed the call. "This is the idea. There have been players who have been at a very high level, but to be able to pressure and minimize a team like Germany you need collective work. We have managed to prevent any of their midfield and attacking players from appearing, the plan it was clear and has not changed in the 95 minutes, and that is another thing that makes me feel proud because we do not speculate and we continue in our line, whether it be better or worse, "he said.
"We know which country we are in and we accept any situation. We are not so good now nor so bad before when they said there was a lack of goal. The important thing is to focus on what one can control and not think that you are number one when things are going well or number 0 when things are going badly, "said the coach, who" far from it "believes that the team has been unfair and much less from a hobby from which he has always received "love and support."