Luis Enrique: "I am not affected by being whistled, it even puts me in tune"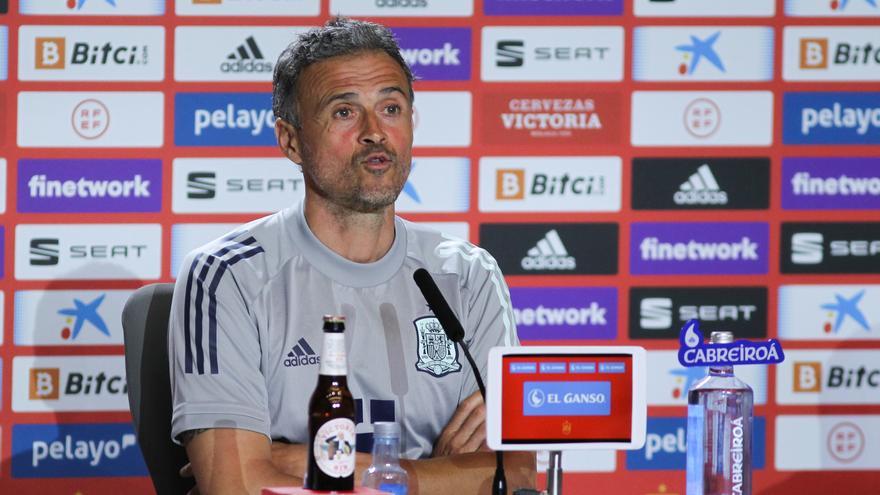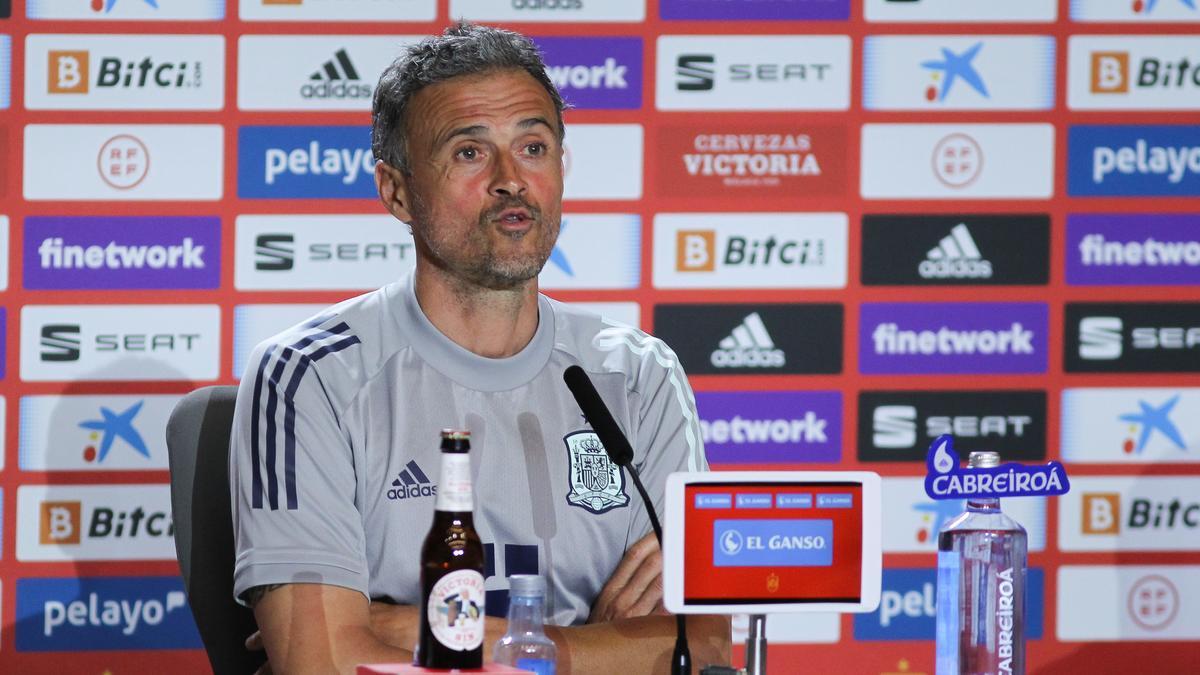 Luis Enrique Martinez, Spanish coach, assured this Friday, after 0-0 against Portugahim what it "bothers" him that his footballers whistle, at the same time that he considered that the last play by Álvaro Morata, whose shot ended up off the crossbar, is "to get up and applaud."
"I have not seen that they have whistled me. It neither goes nor comes to me. It doesn't affect me at all. I don't play, I don't touch the ball throughout the game and I'm not going to make any mistakes. It does bother me that this is done with my players, but I also understand that everyone is very free to do whatever they want. I don't care if they whistle at me, "said the coach.
"I wish you a good weekend (to those who whistled when your name rang over the loudspeaker) and have a great time. I am delighted. People praise me, they even throw me kisses, I find myself super loved wherever I go. In Madrid I am delighted. When someone says the line-up in a stadium ... It even puts me in tune ".
"The last action of the match in which Morata after having killed himself pressing, helping in the amount of play, being a constant nuisance for the Portuguese players, doing an incredible job in the 90th minute, is able to do an action at 40 meters, At maximum speed, fooling the goalkeeper and he hits the crossbar, is to get up, start clapping and leave the stumps there, but obviously I must be the one who knows the least about football, "he remarked.
"I have seen him well in morals," he later said about the attacker., whom he saw at the end of the match, after the chants against him from a small sector of the public, while emphasizing that if "six goals are scored, no one asks why there have been goals."
"And when you don't dial ... In the end, my job is to generate confidence, that the players give their best version and that the team has an identity, generates scoring chances. I don't get angry when my players miss scoring chances. They are the first and most interested in scoring goals. I will never reproach my players for not materializing the chances, "he explained.
"What I liked the most was the attitude of the selection, the things that we have worked. In the first 60 minutes we annulled the current European champion. We have been at a very high level of pressure. It is true that at the beginning of the first part we lacked more tranquility. In general, I am satisfied with the whole game. And what I liked the least was the result. Without having many clear chances, we have made enough approaches to win the game, "he added.
He also claimed quand his team has not lost in their duels against the great teams. "Two games against Germany, two against the Netherlands, two with Portugal and Spain has not lost any of those games and has shown its face. Of course, each one can decide if he is optimistic or not. I am, because he is also my work, we will face the Lithuanian game trying to improve because there are always things to improve, "he said.
He saw Unai Simón "well", with "some error". "What I like the most is his personality, that a possible failure will not condition him to continue playing. We depend on the goalkeeper to generate superiority. It is what I demand from goalkeepers and I'm happy with that."