Luis Enrique: "Blaming De Gea is already a vice"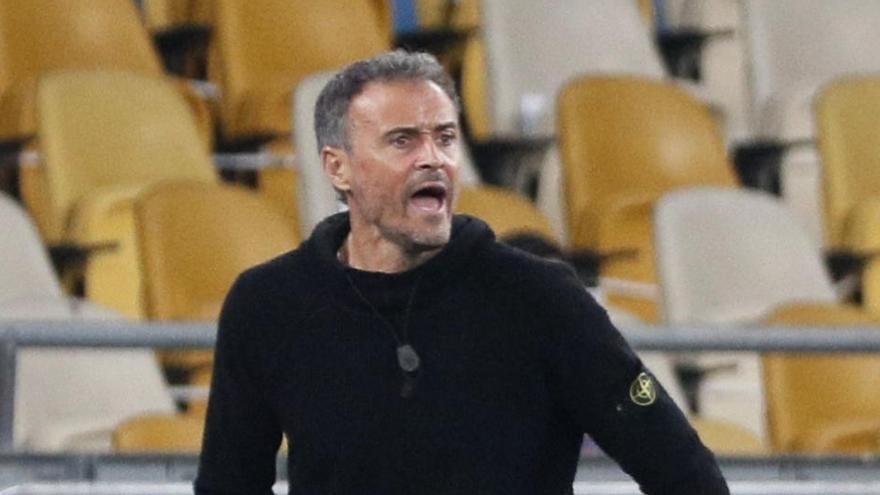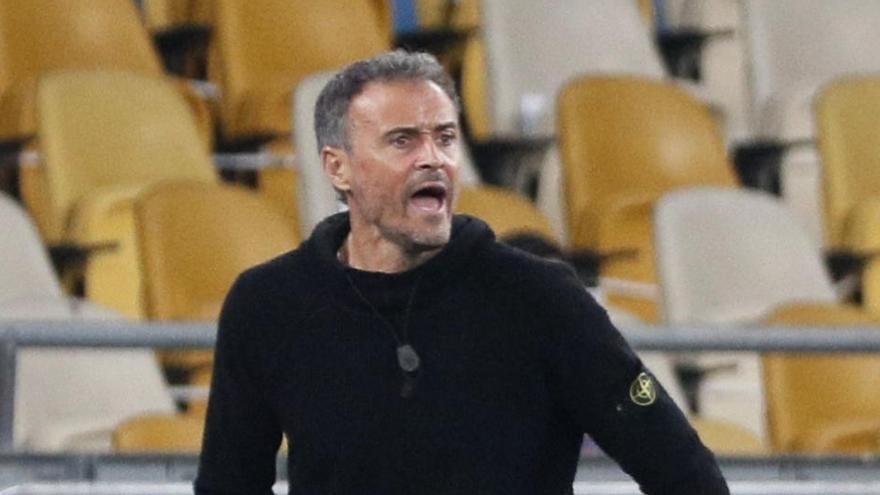 Luis Enrique Martínez, Spanish coach, exonerated David de Gea of the action of the Ukraine goal that caused the defeat of Spain in Kiev against Ukraine and said that "it is already a vice" to criticize the Madrid goalkeeper.
"You can always do more but blaming De Gea is already a vice. We can all do more, me first. We all eat the cake and we will all eat a small plate that can rot, "he said on Teledeporte.
Luis Enrique admitted the lack of punch of the Spanish selection but it's over satisfied with the game of his players. "Nothing happens for not scoring goals in two games, we have generated enough scoring chances."
"It was a game of clear dominance with a withdrawn rival who closed passing lanes. Even so we have generated many occasions to finish, especially with the overflow of Adama. We had chances in the first half and a goal would have given us peace of mind. In the second we risk more and in panic mode we do not control the transition actions, "he analyzed.
Luis Enrique congratulated Ukraine on their triumph in a match profile that they expected. "When you continuously attack a withdrawn team that has what it has up front, there can be transitions. In the first we control and in the second we do not. They got bigger and in one action they caught us. You have to congratulate them and nothing more. "
"It is clear that nothing has been lacking because we have generated countless chances to score. Of these games I have not lost many in my career but some of this type have. You are not correct in the completion although you are in possession and the rival grows in a set piece or transition they score a goal. I like the attitude of the players, their profile and how hungry they are. We will get up after the defeat, we continue to be leaders of the group and a very interesting day awaits us in November, "he said.