Luis Enrique, before the two decisive matches: "You have to be prepared for everything"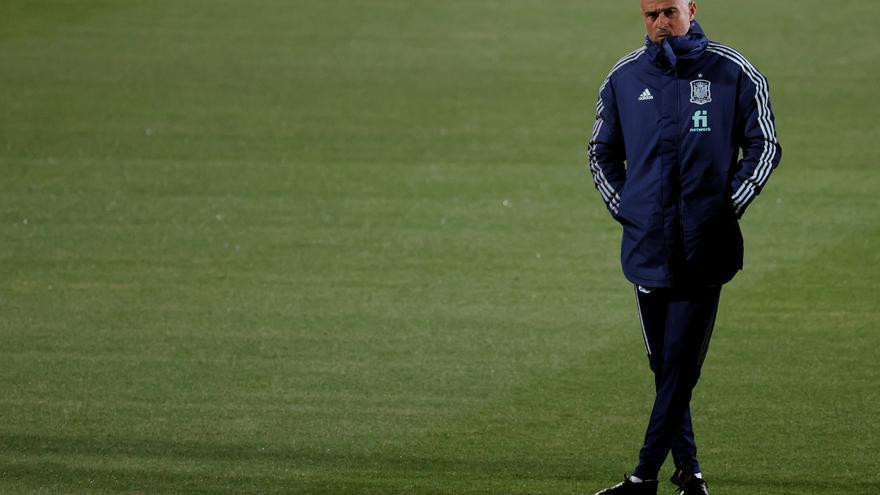 Luis Enrique Martinez, Spanish coach, took advantage of the presentation of the documentary 'The strength of the group', which premiered exclusively for its players, to send them a message for the decisive matches against Greece and Sweden who decide a place with direct access to the World Cup 2022 and tell them that they have "to be prepared for everything".
"It seems like 18 years have passed since the competition, it shows everything we went through, all the personal experiences. I see the strength of the group of players and the team, it invites you to be optimistic and think about higher levels", said Luis Enrique after seeing the documentary that reveals how the Spanish team lived from within the Eurocopa 2020 disputed last summer.
"The documentary reflects very well the feeling we had from within the first games. Unfairly, the results were not those that were adapted to the merits made. When the results are adverse, confidence tends to disappear, but the atmosphere was so positive that it wasn't a pose, "he added.
The figure of Luis Enrique is the one that centers the first part of the documentary, in which you can see from the inside how the positive for Covid-19 of Sergio Busquets, how the coach managed it and the leadership he exercised with his players at the beginning with doubts about the tournament.
"I did not see a team that played better than us, we deserved more, but there is a narrow margin in those competitions between victory and defeat. This week, without a documentary, the same will happen and you have to be prepared for everything", he told his players after the screening of the documentary.