Luis Enrique: "Ansu Fati must focus on himself"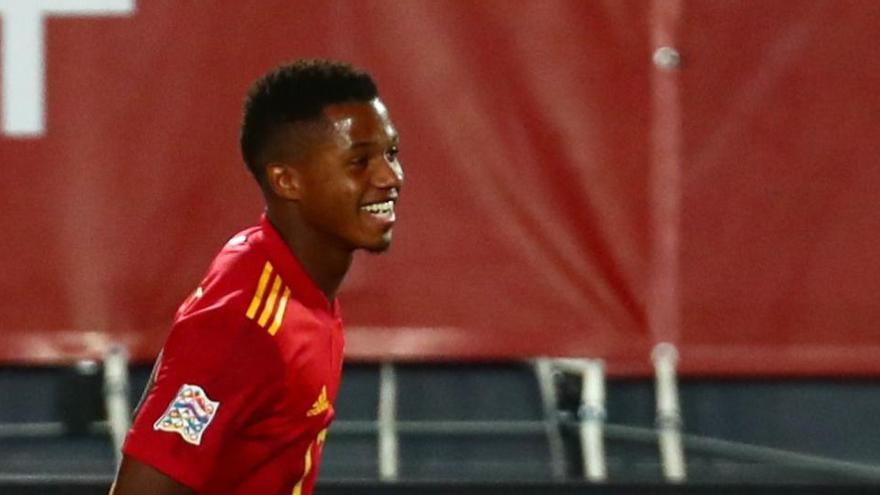 Luis Enrique Martínez, Spanish coach, removed the pressure it can exert on Ansu Fati be designated as the heir to the Argentine star Leo Messi, and assured that at this time "he must focus on himself" because he is "not even of legal age", be "humble" to continue improving as a footballer and human being.
"I see Ansu Fati as the heir to Ansu Fati," Luis Enrique said categorically, fleeing from any comparison with Messi. "He must focus on himself because he is not yet of age. We always demand prudence, imagine for someone who has not turned 18 ".
"The media impact for how he does it and the ease with which he does it is very good, but what he needs is to look at himself, be humble, continue in the same line and see the things he has to do to improve as a footballer and to be human. He will play badly again, to miss goals, another day he will score a hat trick and that will be his career. Accepting beautiful nights is easy and those that fail cost more ", he pondered.
For Luis Enrique, the young wonder is "in a very good place As the Barça to follow that line of work "and the objective that they must mark with the player must be common with the Spanish selection.
"What he is experiencing is not the usual at his age, but he has been burning stages for his level and taking advantage of opportunities. The objective is for him to continue his progression by scoring many goals and defending without the ball as he does. Neither is he number 1 now nor when he loses or fails it is a disaster. A part of his growth will be to manage the praise of the press, I would also praise him, but from a more professional point of view and seeing the personality of the player, it is acceptable to try to protect him, "he explained.
In his analysis of Ansu Fati for Luis Enrique, what stands out the most together with the technique is "the eye-catching at the time of completion" and how "despite being very small, he has an excellent header." In his case, he has not hesitated to give way to a different footballer who has made his big debut in the Spanish team.
"When it comes to interpreting the game it is different, he knows how to play in relation to his teammates and that is very important in the national team because he has collective responsibilities with and without the ball. Your case is special, see how you recognize and understand situations. It is due to his level as a soccer player and to all the people who have influenced him in his training, "he said.