Lucía Fernanda, the Carmona who left her surname in the inkwell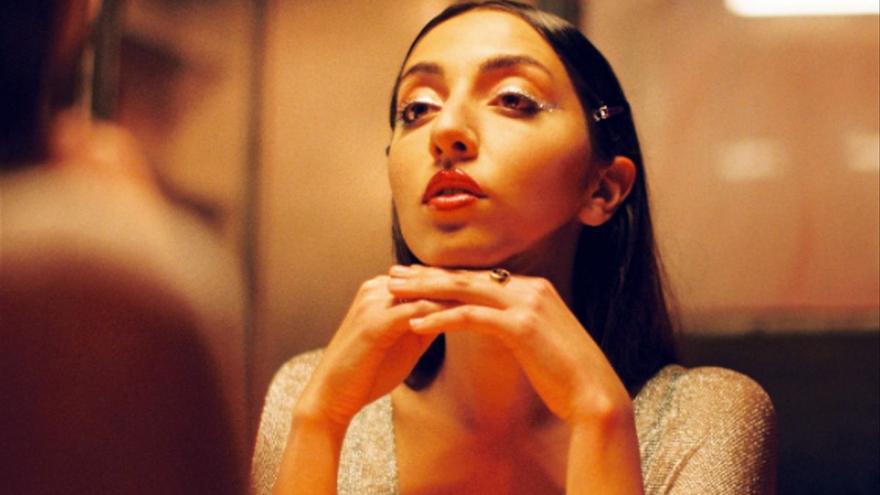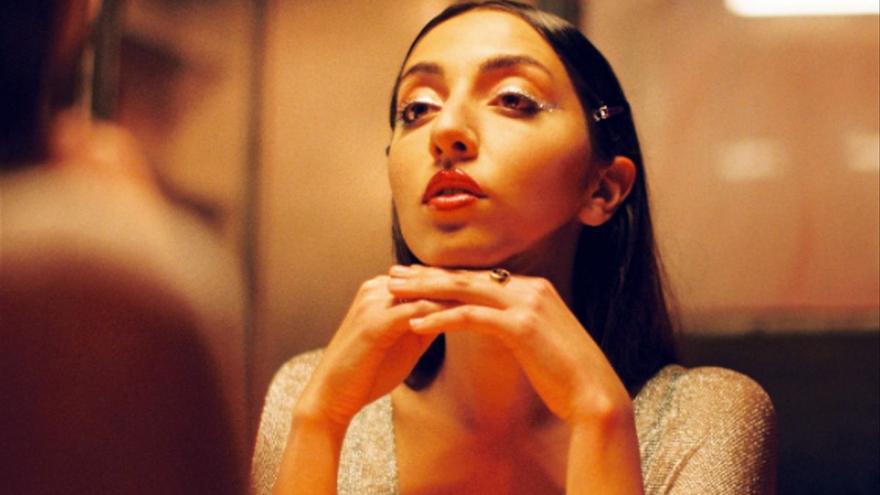 Lucia Fernanda, last name Carmona –Although she prefers to be known only by her first names, as they appear on her ID card– she wears bubblegum pink eyes, large gold earrings and a permanent smile. Granddaughter of Juan Habichuela e daughter of Antonio Carmona - member of the group Ketama- and of Mariola Orellana placeholder image, Lucia admits to having learned thanks to them to "Enjoy music without prejudice." And it is that this young woman, 25 years old, has grown up with artists, clapping and guitar chords who have "taught him to appreciate art." A guitar like the one she carries with her and that has helped her compose 'Yelem', his debut album.
It is difficult to pigeonhole 'Yelem'in a single musical genre. In fact, herself refuses to do it She acknowledges that she is not comfortable with labels. What is clear is that Lucía Fernanda's first work is a declaration of intent; a song to the gypsy ethnic group in which the artist presents herself as someone who not afraid to flirt with different styles. The result: an album that shows a mix between its flamenco roots and the most current urban one.
"I myself am a mixture," jokes the artist, who on her father's side is of gypsy ethnicity. "I have always liked playing with these mixes. I can't tag my musicI can't afford it ", he admits.
Be free, very alive
'I am a basketmaker', korea in one of his songs in collaboration with Moncho Chavea. Traditionally, this term refers to the gypsies who were dedicated to making baskets, but for Lucía Fernanda, being a basket weaver is a way of life. "Today to be a basket maker is to be authentic, to be free, to be very alive ... It is a way of feeling." And that is how she defines herself, as a person who does not limit her artistic freedom to her music, but as someone who is independent and who likes to "go his own way."
That is why she decides to begin this new stage of her life as Lucía Fernanda and shed - a little - the surname that has accompanied her all her life: Carmona. "I did not want to give myself a surname that would condition me to dedicate myself to a very defined style of music or to be someone specific ", he admits. 'Lucía Fernanda', the name that appears on her identity card, was presented as a perfect artistic name for the young woman. "It seemed very personal to me, very mine," he clarifies.
Despite this stylistic decision, the young woman names Ketama as its main reference when composing. "It's the music I've grown up with and lived with," he admits with pride. Ketama thus joins a list of referrers which include the Flores family, close friends of the Carmona, Amy Winehouse or C. Tangana, which he refers to as "a genius."
His first work, 'Yelem', is also an ode to the gypsy ethnic group. In reference to the gypsy anthem, 'Gelem Gelem', Lucía Fernanda presents an album concept in which vindicate its roots. "I would like people to do research on gypsy culture. There is still a lot of racism, but sometimes [los gitanos] we have no voice. People must know the situation of the gypsy people ", he laments. "I would also like it to be known that there are many people who love the gypsy people and their customs, but even so there is still much to change."
The artist also takes the opportunity to give Rosalía a cable, who has been accused of cultural appropriation for using gypsy elements in her music. Lucía Fernanda understands music as something free to which "we cannot seek an explanation" and that is why she points out that she does not see any sense in criticism of the Catalan. "Music should not be owned by anyone. Anyone who tries to find an explanation for music, perhaps is not dedicated to making it, "he says.
'Yelem' marks a new stage in the life of Lucía Fernanda. Its entry into the Spanish music scene represents conquering a childhood dream for her and the beginning of a journey from which she hopes to "learn a lot". She doesn't pretend to be a superstar, but she wants people to feel her music the way she did when she bought a new CD. Now, he intends to go little by little, conquering his small goals and living day by day. "Maybe I ended up in Eurovision. I have not been presented with the opportunity, but I would be delighted. It would be cool to send something more ours, with our palms and our drawers to beat it"He says, grinning from ear to ear.