Lucía Dominguín remembers the kidnapping of her children: "She told me that she was not going to see them again"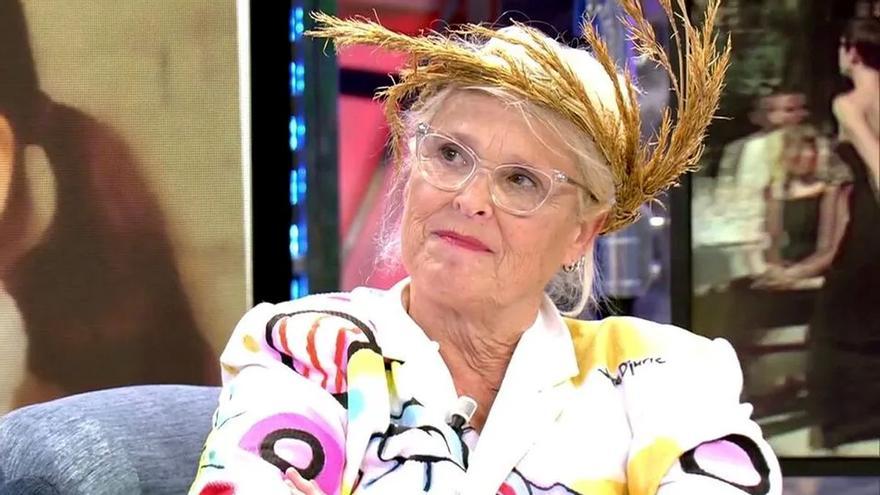 Lucia Dominguín has visited this Friday the set of 'Deluxe' to relate one of the most painful episodes of his life: the kidnapping of his children, Bimba and Olfo Bosé, by her ex-husband, Alessandro Salvatore. After ending their relationship, they reached an agreement about the children, who at that time were 11 and 6 years old respectively. "We decided that the summer holidays would be spent with him in the United States, and Christmas and the rest of the year with me," recalled the sister of Miguel Bosé.
"On one of those trips, the date came when they had to return and they had not called me," said Lucía, who a few days later received a call from her mother-in-law: "He told me that he was not going to see them again". "When I say it my voice cuts out, because it was very strong," the guest acknowledged.
Lucia has not forgotten the words that her ex-husband's mother told her that day: "He told me they were staying with his father and to forget about them. He gave me no explanation.". At that moment, the daughter of Lucía Bosé and Miguel Dominguín was about to end her life: "I took the car I had and wanted to stamp myself. The pillars of my life had fallen off. I was one centimeter away from taking my life" . "Halfway through I had a fit of laughter and I thought I was an idiot, that I had to fight for my children. I told my father two days later, I had to digest it, "he explained.
After filing a complaint, he traveled there with the aim of being able to meet his children again more than a year later: "You had to file a complaint so they couldn't move." A few months later, the ordeal ended and he was able to see them again at the hotel where he was staying: "They were very distant." "There was coldness. They gave me a normal kiss.", has recalled.