LUA Gaming, the Galician club of Ana Peleteiro and Iago Aspas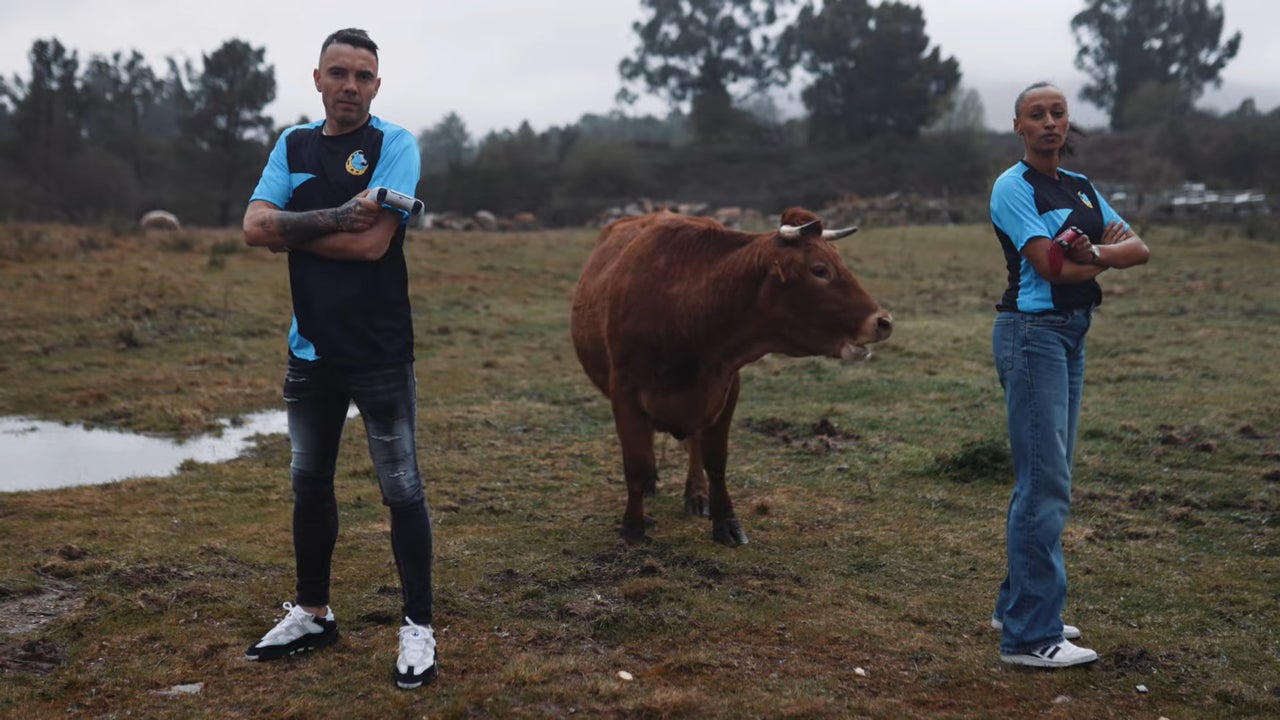 Iago Aspas, the Spanish international striker, and Ana Peleteiro, triple jump Olympic medalist, have presented LUA Gaming, a Gaming & eSports club with a Galician accent that seeks to compete at the highest level in national and international tournaments without forgetting the educational value and the social integration that videogames can bring.
"LUA Gaming was born as an initiative to unite different generations through values ​​such as teamwork, sportsmanship, sustainability and love for culture, transmitted by our ambassadors Iago Aspas and Ana Peleteiro", he affirms. Manuel Pineiro Otero.

"We will strive to create unique experiences, such as educational workshops to prevent problems such as cyberbullying or the digital gap, academies for the development of local talent or the creation of content adapted to the new forms of consumption" he commented Cristian Gonzalez GomezCEO of Luna.
At LUA Gaming, we are committed to integration, respect and equality. Different dynamics and activities will be carried out to foster a feeling of belonging and community. All kinds of tournaments, digital activities and talks with influencers.
LUA, a Galician eSports and entertainment club, is born.

moon x @aspas10 x @apeleteirob 🌙#SomosLua #ToTheMuun pic.twitter.com/IANXSf5xID

— LUA Gaming (@LUAGaming_) March 27, 2023
"One of the missions of LUA Gaming will be to promote the creation of educational spaces for digital leisure, teaching society a responsible use of video games, enjoying them in a healthy way, whether online or in person. We believe that by acting from an early age we can create the seed for a responsible and healthy use of video games, where the youngest learn values ​​while enjoying playing", says the management team of LUA Gaming
At a competitive level, the club announced its entry into the national and international scene with teams in disciplines such as League of Legends, Valorant, Simracing or FIFA. With the support of their sponsors and fans, LUA is emerging as a team to be reckoned with in the esports scene.
The first Galician entertainment company in Gaming and eSports, with such relevant figures in the world of sports as Iago Aspas and Ana Peleteiro, begins to trace its path. Through a 360 project and with very clear values, LUA wants to become a benchmark club both at a competitive and educational level.
The approach of relevant figures within the sports industry is increasingly within the sector. To the Azpilicueta, Courtois, De Gea, Borja Iglesias, Casemiro, Rubén García and many others arrive Ana Peleteiro and Iago Aspas to give voice, name and Galician personality to the esports environment.

From Vigo, the new structure will seek to be a reference in the north, competing face to face with the BISONS ECLUB or Principality that have already started to move in the north in recent years.