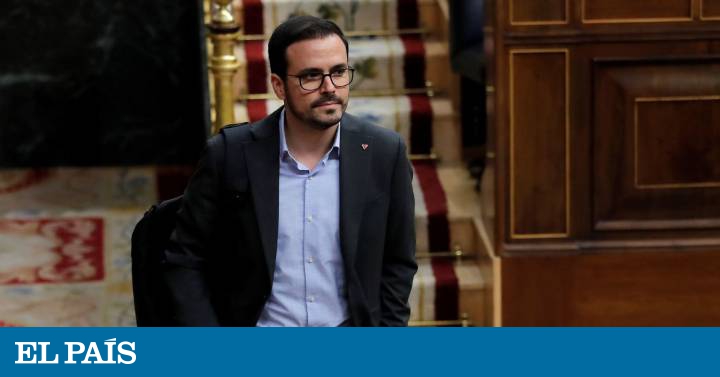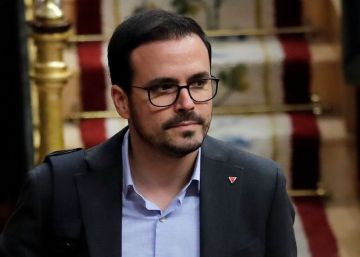 Lowering expectations is one of the most pedestrian sadnesses of living. One can dream of being a rock star, but, after buying a guitar with the pay of one month and an amplifier with the salary of three, it is normal to settle for playing a few versions of the Rolling Stones at the wedding of a compassionate friend or in the neighborhood bar a night of scarce clientele.
That has happened to Alberto Garzón. He started in politics with dreams of taking Winter palaces and has lowered his expectations to the Ministry of Consumption, which, in the distribution of portfolios of a government, is the equivalent of playing in the neighborhood bar. Luckily, Garzón had a mission at the height of his ambitions: to get Medusa's heads out of the bookmakers. He presented himself in his office, brandishing a sword and promising righteous commanders, and those who suffer the devastation of gambling had faith.
I think nobody expected this last reduction of expectations. From the mythological justice has passed to a decree that does not fulfill even half of what was promised and that, in essence, will leave things as they were. The stadiums and the shirts of the teams will continue to be lined with advertising of bookmakers and will continue to broadcast ads on TV at times of maximum audience. They say in the ministry that there have been no pressures from companies, which would make Garzón the only minister in the world who has not been pressured by the industry he intends to regulate.
Here the understanding of the sales ended. The least that the frustrated rock star is asked to do is to play well at his friend's wedding, and Garzón has started the first song with a twist and a broken guitar.