Love of Lesbian: "In this country they put you on the list of extremists very quickly"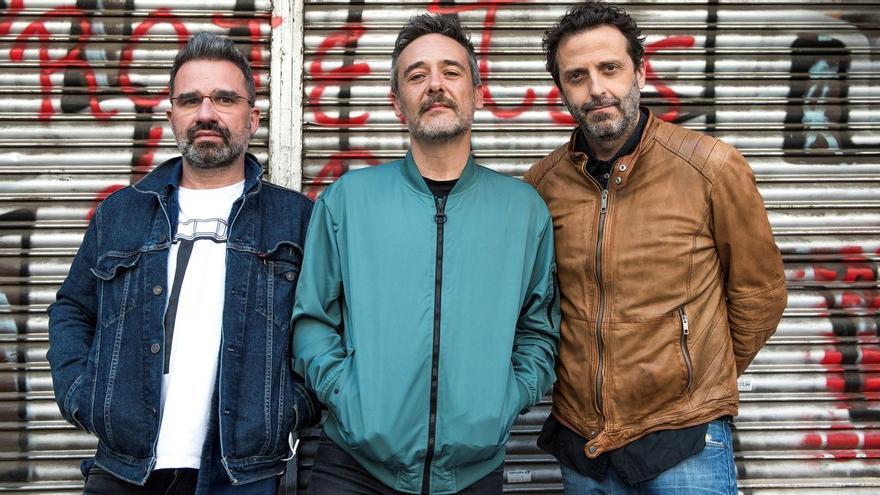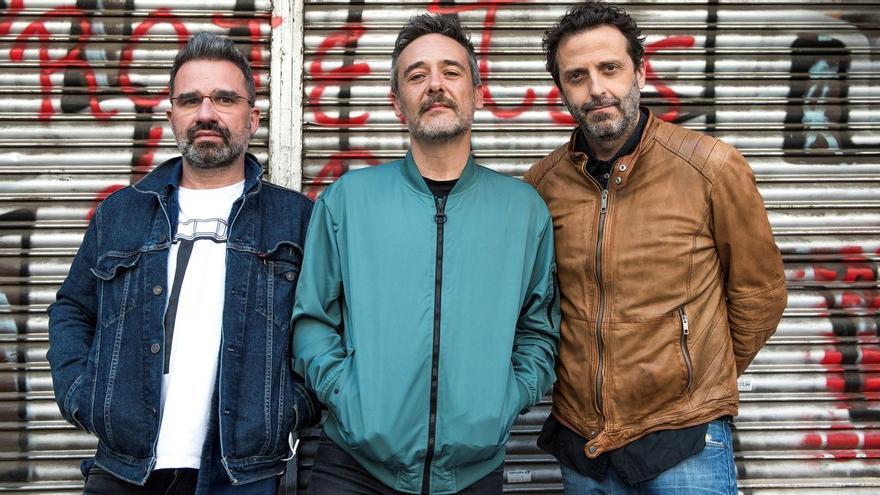 -A clinical 'test' to do an interview. How we have to see each other.
-Santi Balmes. We must set an example, because if not, people will jump on us. Since the concert at the Palau Sant Jordi, a poorly made photo and we have already bundled it. Every day we go out we do a test.
-Although the concert was a clinical trial with 'tests', masks and sanitary approval, generating a mainstream of sympathy, in the networks they have been called crazy and irresponsible.
-SB When I read a comment that said "I hope your whole family dies" I left the networks for a week mental health. This is a very visceral country, where there is an opinion on something only by a headline, and there has been one a bit captivating: "concert without social distance for 5,000 people."
-Jordi Roig. Much demagogy has been done. But I would have been more concerned if the tickets hadn't sold. When we did the Open Arms thing in Apolo they already called us human traffickers and mafia collaborators.
-It is here, many months late, 'Epic Journey to Nowhere'. How has it changed compared to how it was conceived after the pandemic?
-SB He gave time to some retouching of verses, structures, but little else.
-Oriol Bonet. Some song has not entered because it was a little out of place.
-SB It had a too baroque point.
-Did you want to get away from the multi-layered sound of 'The Poet Halley' (2016)?
-SB We wanted to make an album in which emotion and forcefulness prevail, yes, with songs that did not require a transition to go to the chorus. Prioritizing simplicity. In 'The Poet Halley' there was songs of up to six minutes, we reached a cap and I personally did not want to go any further.
-One step back.
-SB Or go ahead, so that the music control the song more than the lyrics. With songs such as 'Los evil passengers' we obsessed that the lyric dictated the music.
-JR We were very comfortable with that excess of layers, but now if we see that a song goes with bass, drums and guitar, we respect it and we take it to the extreme.
-But it is not a super-pop album: although it contains some expeditious songs, there are plenty of middle times.
-SB Because we wanted to get away from the typical song that seems made expressly for festivals.
-JR In 'The eternal night. The days not lived '(2012) there were some of these.
-SB Because we went to festivals and we had 'John Boy's Fan Club' or 'Some Plants', and we were lacking in more forceful themes, tailored suits for that situation. But, when you've already been through that, and it hasn't made you happy, well off.
-JR Saving distances, The Cure is an example of a group that tours with its repertoire both in a venue for 2,000 people or for 20,000, with self-assurance.
-Did the narrative orientation of the songs change with the pandemic?
-SB Curiously, most of them were written before, from a season in which it had been difficult for us to make decisions. That is why the idea of ​​the album is to take the step. We were in Ciudad Juárez, we had El Paso there, so close and so far, and I thought about the steps in life that change you forever. The album talks about that, about the need to flee from the static. It begins with the step in front of a friend to leave this life.
-In the song that gives the album its title.
-SB And then the idea reappears in 'Viento del Oeste', 'Los unbreakibles', 'El paso' ... This album was made after having made convulsive internal decisions.
- Like the change of 'management'?
-SB Now we work with a triumvirate: Gonçal (Planas), a longtime henchman; Industria Works, for Latin America and the United States, and Panda for national contracting. And our career is already improving: at Panda they advised us to do the Sant Jordi concert, which we did not want to do because we did not want to be the banner of something badly organized. We decided when we saw that we would be very well accompanied by a team of doctors, and with the festivals behind.
-JR The group had become such a strong entity that nobody discussed anything with us, and a manager has to discuss things with you. Then, another internal change was the departure of Joanra (Joan Ramon Planell, bass), a person who was with us from the beginning.
-SB In all bands formed by friends there are logical wear and tear.
-The steps they take are in theory for the better, but the album has a point of nihilism from the very title.
-SB Totally. Perhaps creativity is at work in this contradiction. When I thought about what my colleague did, after so many dreams, it seemed to me that his had been an epic journey into nowhere. In life we ​​are filled with heroics, but there is a bit of self-deception.
-They meet with Bunbury in 'The South', a song very worthy of him.
-SB I have felt like Andrew Lloyd Webber when composing a custom song for a singer.
-OB If he had said no, surely we would not have recorded it.
-The 'School of aerial dance' is striking, delicate and majestic.
-SB Making a football simile, it would be an Iniesta song, playing in the middle of the field with elegance, between the past, the present and the future. For me it is a second or third listening song, but it is one of the ones that is being liked the most.
-There is anger on the album. In 'Eternal Revolution' he talks about "lists of extremists".
-SB Because just for defending the 1-O referendum a few of the band almost wanted to put us in jail. In this country they put you on the list of extremists very quickly. And we are just musicians. There are also veiled criticisms of the extreme right in that song: "If they whitewash the racist, there is no color." And in 'The unbreakable'. And the most 'heavy' thing is that some fan of the group will cease to be because they are a Vox voter. They are going up, it is dramatic.
-Why do they say in a song (shared with El Columpio Asesino) that Catalonia is 'bondage'?
-SB Because we have resigned ourselves to losing.
-OB When we have been able to make decisions, historically, we have not known how to apply the best of our way of being. We have always been wrong.
-SB I'm afraid that this will become endemic. We have been like this for centuries. Even 1-O was very naive. Anyone who knows what the State is like, and its sewers, knows that something like this was not going to be allowed. And we all went to vote.
-In Catalonia we have been waiting for the constitution of the new government for more than two months. Do you follow the serial?
-SB We are tired of these infighting. It gives you the feeling that all this is very out of reality.
-JR While the private initiative has risked capital doing the Sant Jordi concert, with a message for the whole world, they are playing.
-This summer there will be no mass events, but there will be festivals such as Pedralbes, where they will perform on June 2. How do you approach the album presentations?
-JR We planned to give few concerts for many people, and it will be many for few people.
-SB With the capacity that is possible. All the time pending the Procicat.