Love of Lesbian and Rozalén will offer a concert at La Alhambra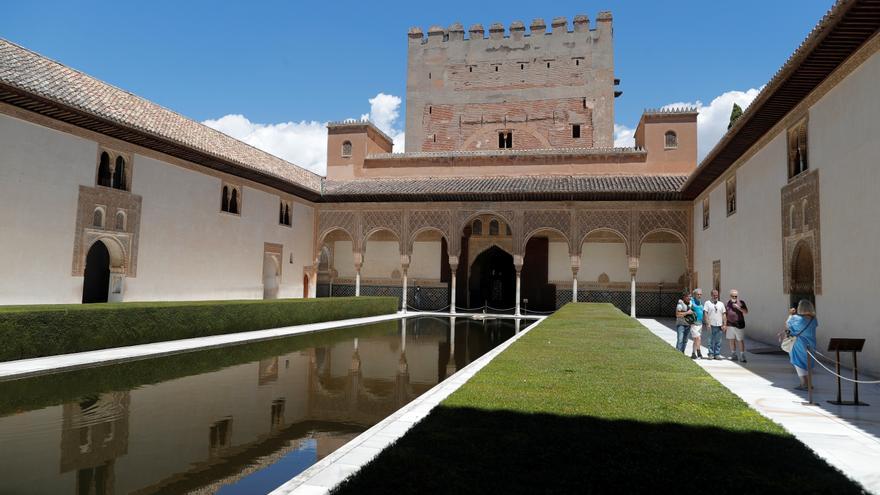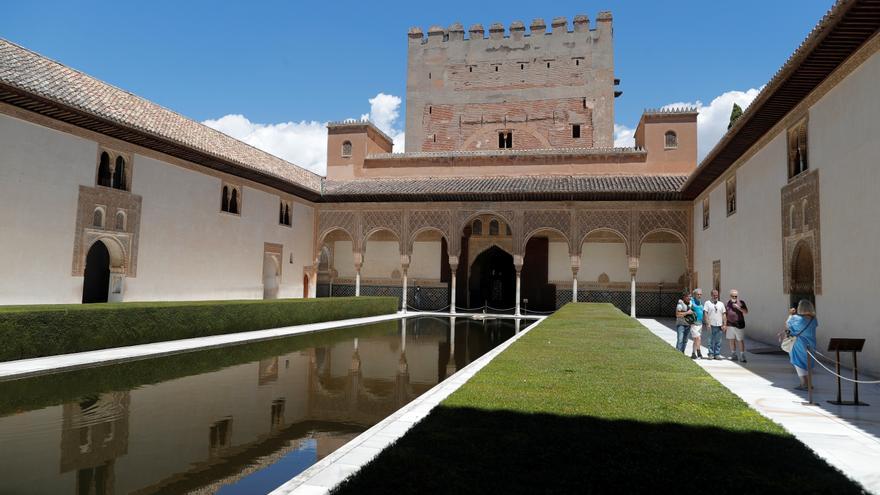 The Alhambra Board of Trustees will premiere this year 'September at the Generalife', a cultural proposal that was born with Love of Lesbian, Lori Meyers, Loquillo and Rozalén in a poster that seeks to turn the monument into cultural reference of the music live.
The director of the Board of the Alhambra and Generalife, Rocío Díaz, presented this Monday the first poster of 'September in the Generalife', a new cultural initiative promoted by the monumental complex, historically the most visited in the country.
The Board of Trustees, which is already the usual setting for events such as the International Music and Dance Festival or the "Lorca y Granada" program, seeks to open the monument to other musical genres and will do so with the rhythm of Love of Lesbian, Lori Meyers, Loquillo and Rozalén.
The concerts, organized by Proexa as the producer that has won this public call, will be presented under the cycle "1,001 musics" and the four Fridays in September at the Teatro del Generalife, an outdoor environment that meets all measures covid and limited capacity.
"Granada will return from the Alhambra to become the capital of music in Andalusia with this new program that, in addition to supporting artists in a difficult situation due to the health crisis, favors the transmission of patrimonial wealth, "said Díaz, who has been accompanied by Loquillo; Lori Meyers' guitarist, Alejandro Méndez and the artistic director of Proexa, José Rodríguez.
The director of the Alhambra has stressed that this project also seeks reactivate the Granada tourism sector with a proposal that is one more claim that adds to the international benchmark that is the Alhambra.
"For us, playing at the Alhambra is going to be a milestone in our career", Méndez has assured in a line shared by Loquillo, who has described the proposal as bold and courageous in moments that are still complex and marked by the pandemic.
Tickets for the four proposals can be purchased on the web www.1001musicas.es and the line-up begins on September 3 with Love of Lesbian, a band that will be joined by Lori Meyers, Loquillo with a special pre-sale for those who could not attend the May 2020 concert, and Rozalén, which will close the cycle on September 24.